Director dealings: Sthree CFO makes share sale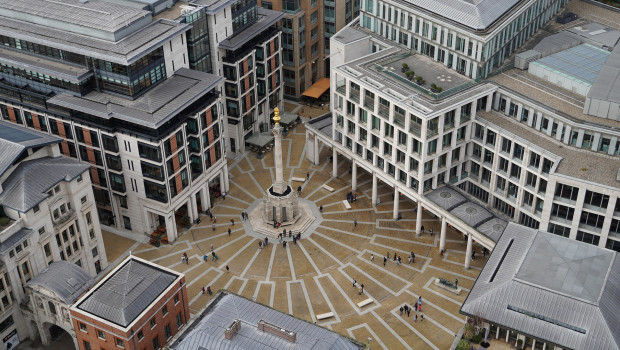 Sthree revealed on Tuesday that chief financial officer Alex Smith had disposed of 40,685 ordinary shares in the London-listed staffing company.
Smith, who took over as CFO back in 2008, sold the shares on Monday at an average price of 321.0p each, for a total value of £130,598.85.
Prior to making the sale, Smith exercise options over the shares as part of Sthree's 2011 long term incentive plan.
As of 1625 GMT, Sthree shares were up 2.37% at 324.50p.
Top Director Buys
Wpp (WPP)
Director name: Ahrendts,Angela
Amount purchased: 12,571 @ 659.00p
Value: £82,842.89

Edinburgh Worldwide Inv Trust (EWI)
Director name: Simpson-Dent,Jonathan
Amount purchased: 5,216 @ 381.00p
Value: £19,872.96

Aquila Services Group (AQSG)
Director name: Underwood,Fiona M
Amount purchased: 80,000 @ 24.75p
Value: £19,800.00

Allied Minds (ALM)
Director name: Rein,Harry
Amount purchased: 38,156 @ 27.98p
Value: £10,676.05

Allied Minds (ALM)
Director name: Rein,Harry
Amount purchased: 24,344 @ 27.38p
Value: £6,665.39

Volta Finance Limited (VTA)
Director name: Meader,Paul
Amount purchased: 1,124 @ 5.88
Value: 6,609.12

Volta Finance Limited (VTA)
Director name: Page,Stephen Le
Amount purchased: 956 @ 5.88
Value: 5,621.28

Volta Finance Limited (VTA)
Director name: Harrison,Graham
Amount purchased: 843 @ 5.88
Value: 4,956.84

Volta Finance Limited (VTA)
Director name: Varotsis,Paul
Amount purchased: 787 @ 5.88
Value: 4,627.56

Travis Perkins (TPK)
Director name: Chambers,Stuart J
Amount purchased: 257 @ 1,362.34p
Value: £3,501.22

Travis Perkins (TPK)
Director name: Illingworth,Richard Blair
Amount purchased: 147 @ 1,362.34p
Value: £2,002.64

Travis Perkins (TPK)
Director name: McConville,Coline
Amount purchased: 68 @ 1,362.34p
Value: £926.39

Travis Perkins (TPK)
Director name: Rogers,John
Amount purchased: 62 @ 1,362.34p
Value: £844.65

Travis Perkins (TPK)
Director name: Rogers ,Christopher
Amount purchased: 47 @ 1,362.34p
Value: £640.30

Travis Perkins (TPK)
Director name: Culver,Marianne
Amount purchased: 45 @ 1,362.34p
Value: £613.05

Travis Perkins (TPK)
Director name: Redfern,Pete
Amount purchased: 27 @ 1,362.34p
Value: £367.83

Premier Oil (PMO)
Director name: Rose ,Richard
Amount purchased: 762 @ 19.70p
Value: £150.08

Helios Underwriting (HUW)
Director name: Hanbury,Nigel
Amount purchased: 20 @ 184.70p
Value: £36.94


Top Director Sells
Sthree (STEM)
Director name: Smith,Alex
Amount sold: 40,685 @ 321.00p
Value: £130,598.85

Helios Underwriting (HUW)
Director name: Hanbury,Nigel
Amount sold: 20 @ 177.25p
Value: £35.45