Director dealings: Stenprop CEO ups stake via Saruga interest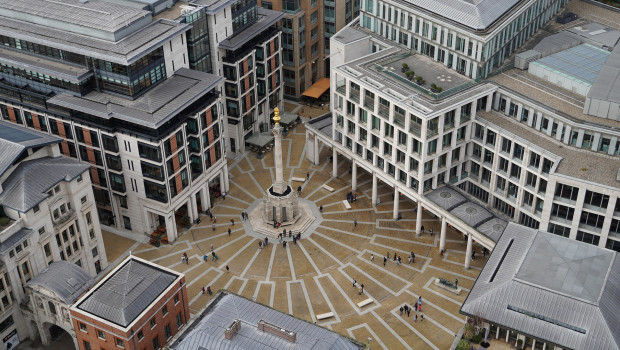 Stenprop revealed on Wednesday that chief executive Paul Arenson had purchased 1.0m ordinary shares in the London-listed industrial property company via his interest in Saruga Investments.
Arenson, who founded Stenham Property, purchased the shares on Monday at an average price of 138.65p each, for a total value of £1.38m.
Late in January, Stenprop issued an update on its UK multi-let industrial portfolio, reporting another quarter of "high rental growth" driven by continued demand for space as well as stable levels of occupancy and strong rental collections of 89% for the financial year-to-date.
As of 1630 GMT, Stenprop shares were flat at 140.0p.
Top Director Buys
Stenprop Limited (STP)
Director name: Arenson,Paul
Amount purchased: 1,000,000 @ 138.65p
Value: £1,386,500.00

Uil Limited (di) (UTL)
Director name: Bridges,Stuart J
Amount purchased: 46,000 @ 255.00p
Value: £117,300.00

Imperial Brands (IMB)
Director name: Concewitz,Bob Kunze
Amount purchased: 6,800 @ 1,395.15p
Value: £94,870.20

Inspirit Energy Holdings (INSP)
Director name: Gunn,John
Amount purchased: 78,569,744 @ 0.07p
Value: £56,963.06

Glaxosmithkline (GSK)
Director name: Barron ,Hal
Amount purchased: 2,446 @ $17.22
Value: $34,739.58

Ms International (MSI)
Director name: Lane-Smith,Roger
Amount purchased: 20,000 @ 165.44p
Value: £33,088.00

Filtronic (FTC)
Director name: Gibbs,Richard
Amount purchased: 225,000 @ 8.49p
Value: £19,102.50

Ms International (MSI)
Director name: Lane-Smith,Roger
Amount purchased: 10,000 @ 165.19p
Value: £16,518.75

Glaxosmithkline (GSK)
Director name: Barron ,Hal
Amount purchased: 438 @ $17.22
Value: $6,219.48

Iofina (IOF)
Director name: Becker ,Thomas M.
Amount purchased: 30,000 @ 11.90p
Value: £3,570.00

Orosur Mining Inc (OMI)
Director name: Castro ,Louis Emmanuel
Amount purchased: 10,000 @ 25.64p
Value: £2,564.00

Iofina (IOF)
Director name: Becker ,Thomas M.
Amount purchased: 580 @ 11.75p
Value: £68.15

Iofina (IOF)
Director name: Becker ,Thomas M.
Amount purchased: 100 @ 11.75p
Value: £11.75


Top Director Sells
Redrow (RDW)
Director name: Tutte,John F
Amount sold: 350,000 @ 553.59p
Value: £1,937,565.04

Yamana Gold Inc. Npv (cdi) (AUY)
Director name: Marrone,Peter
Amount sold: 106,895 @ $5.57
Value: $352,248.43

Redrow (RDW)
Director name: Tutte,John F
Amount sold: 40,731 @ 554.24p
Value: £225,747.49

Yamana Gold Inc. Npv (cdi) (AUY)
Director name: Marrone,Peter
Amount sold: 63,900 @ $5.68
Value: $214,726.50

Stock Spirits Group (STCK)
Director name: Bal,Paul
Amount sold: 11,230 @ 277.69p
Value: £31,184.59