Director dealings: Standard Life Aberdeen CEO ups stake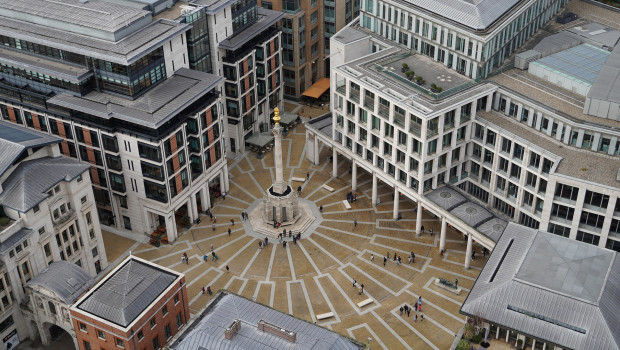 Standard Life Aberdeen revealed on Thursday that chief executive Stephen Bird had purchased 500,000 ordinary shares in the FTSE 100-listed investment company.
Bird, who took over as CEO back in June, purchased the shares at an average price of 217.59p each, for a total value of £1.08m.
Back in September, analysts at JP Morgan upgraded their recommendation for shares of Standard Life Aberdeen from 'neutral' to 'overweight' after analysing the various avenues at the new CEO's disposal to close the valuation gap versus rivals.
As of 1630 GMT, SLA shares were down 0.46% at 218.30p.
Top Director Buys
Standard Life Aberdeen (SLA)
Director name: Bird,Stephen
Amount purchased: 500,000 @ 217.59p
Value: £1,087,949.99

Innovaderma (IDP)
Director name: Ward,Mark Michael
Amount purchased: 387,905 @ 69.52p
Value: £269,671.57

Altus Strategies (ALS)
Director name: Poulton,Steven
Amount purchased: 111,903 @ 61.46p
Value: £68,775.58

Bellway (BWY)
Director name: Smith,Paul Hampden
Amount purchased: 2,151 @ 2,312.70p
Value: £49,746.18

Iomart Group (IOM)
Director name: Steele ,Ian
Amount purchased: 10,000 @ 309.50p
Value: £30,950.00

Polypipe Group (PLP)
Director name: Boyd,Kevin
Amount purchased: 4,500 @ 453.27p
Value: £20,397.24

Diurnal Group (DNL)
Director name: Whitaker,Martin
Amount purchased: 11,343 @ 60.00p
Value: £6,805.80

Diurnal Group (DNL)
Director name: Ross,Richard
Amount purchased: 4,749 @ 60.00p
Value: £2,849.40

Diurnal Group (DNL)
Director name: Ross,Richard
Amount purchased: 3,668 @ 60.00p
Value: £2,200.80

Bellway (BWY)
Director name: Smith,Paul Hampden
Amount purchased: 42 @ 2,318.00p
Value: £973.56


Top Director Sells