Director dealings: St Modwen CEO makes share purchase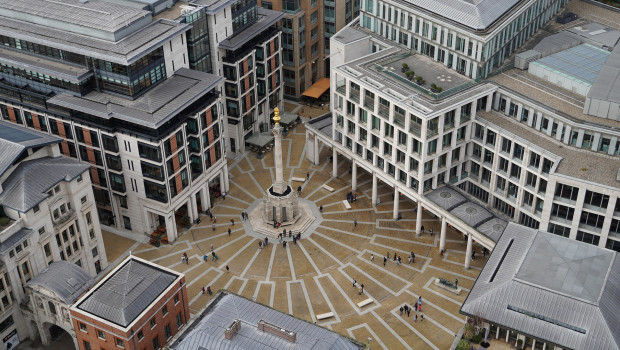 St Modwen Properties revealed on Monday that chief executive officer Sarwjit Sambhi had acquired 25,200 ordinary shares in the FTSE 250-listed property investment and development business.
Sambhi, who took over as CEO on 2 November, purchased the shares on Thursday at an average price of 396.61p each, for a total value of £99,945.72.
Back in July, St Modwen swung to a first-half loss and cut its dividend after a writedown in asset valuations on sites in Wales.
Pre-tax losses for the six months to May 30 came in at £150.5m, compared with a profit of £35.6m a year ago. The company declared an interim dividend of 1.1p per share, down from 3.6p.
As of 1630 GMT, St Modwen shares were up 4.41% at 396.75p.
Top Director Buys
Zoetic International (ZOE)
Director name: RussoJO,Antonio
Amount purchased: 500,000 @ $0.51
Value: $210,274.59

Zoetic International (ZOE)
Director name: Taylor,Trevor
Amount purchased: 500,000 @ $0.51
Value: $210,274.59

St. Modwen Properties (SMP)
Director name: Sambhi,Sarwjit
Amount purchased: 25,200 @ 396.61p
Value: £99,945.72

Dunedin Enterprise Investment Trust (DNE)
Director name: Finlayson,Brian
Amount purchased: 25,000 @ 333.00p
Value: £83,250.00

Pan African Resources (PAF)
Director name: Loots ,Cobus
Amount purchased: 387,200 @ R4.24
Value: R73,178.23

Enteq Upstream (NTQ)
Director name: Law,Andrew
Amount purchased: 446,307 @ 12.35p
Value: £55,118.91

Safestyle Uk (SFE)
Director name: Neale,Robert
Amount purchased: 97,434 @ 37.95p
Value: £36,976.20

Pittards (PTD)
Director name: Hankey,Reg H
Amount purchased: 65,789 @ 38.00p
Value: £24,999.82

Pittards (PTD)
Director name: Yapp,Stephen
Amount purchased: 65,789 @ 38.00p
Value: £24,999.82

Schroder Asian Total Return Investment Company (ATR)
Director name: Cainey,Andrew
Amount purchased: 5,430 @ 460.00p
Value: £24,978.00

Diversified Gas & Oil (DGOC)
Director name: Little,Melanie
Amount purchased: 20,000 @ 113.97p
Value: £22,794.00

Safestyle Uk (SFE)
Director name: Neale,Robert
Amount purchased: 52,566 @ 37.95p
Value: £19,948.80

Picton Property Income Ltd (PCTN)
Director name: Jones,Richard
Amount purchased: 26,929 @ 73.34p
Value: £19,749.73

Enteq Upstream (NTQ)
Director name: Law,Andrew
Amount purchased: 125,000 @ 13.00p
Value: £16,250.00

Pittards (PTD)
Director name: Briere,Richard
Amount purchased: 39,392 @ 38.00p
Value: £14,968.96

Smiths News (SNWS)
Director name: Blackwood,David
Amount purchased: 37,341 @ 26.78p
Value: £9,999.92

Distribution Finance Capital Holdings (DFCH)
Director name: Morris,Gavin
Amount purchased: 23,809 @ 42.00p
Value: £9,999.78

Pittards (PTD)
Director name: Davis,Godfrey Pawle
Amount purchased: 26,315 @ 38.00p
Value: £9,999.70

Smiths News (SNWS)
Director name: Blackwood,David
Amount purchased: 33,308 @ 27.02p
Value: £8,999.82

Smiths News (SNWS)
Director name: Blackwood,David
Amount purchased: 29,476 @ 27.14p
Value: £7,999.79

Smiths News (SNWS)
Director name: Blackwood,David
Amount purchased: 22,933 @ 26.58p
Value: £6,095.59

Smiths News (SNWS)
Director name: Blackwood,David
Amount purchased: 18,670 @ 26.78p
Value: £4,999.83

Smiths News (SNWS)
Director name: Blackwood,David
Amount purchased: 18,272 @ 27.36p
Value: £4,999.77

Mortgage Advice Bureau (holdings) (MAB1)
Director name: Tilley,Lucy
Amount purchased: 38 @ 780.00p
Value: £296.40

Mortgage Advice Bureau (holdings) (MAB1)
Director name: Thompson,Ben
Amount purchased: 38 @ 780.00p
Value: £296.40

Emis Group (EMIS)
Director name: Southby,Peter
Amount purchased: 15 @ 960.00p
Value: £144.00


Top Director Sells
Safestyle Uk (SFE)
Director name: Neale,Robert
Amount sold: 150,000 @ 37.95p
Value: £56,925.00

Ide Group Holdings (IDE)
Director name: White,Sebastian
Amount sold: 1,198,190 @ 1.00p
Value: £11,981.90