Director dealings: Spouse of Marshalls CEO makes share sale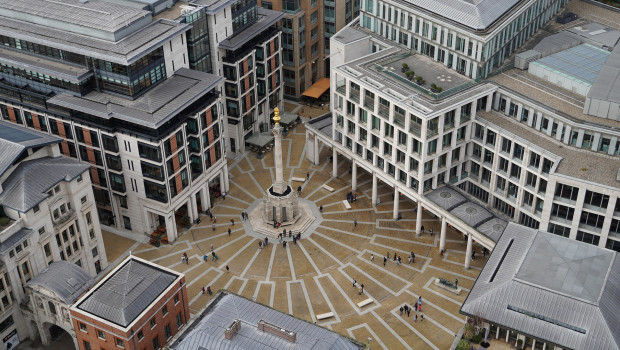 Marshalls revealed on Thursday that chief executive Martin Coffee's spouse Gillian had disposed of 149,126 ordinary shares in the FTSE 250-listed landscape products company.
Coffey sold the shares on Wednesday at an average price of 705.0p each, for a total value of £1.05m.
Back in March, Marshalls reported a decline in full-year profit and revenue as it took a hit from the Covid-19 pandemic but lifted its expectations for 2021 following a strong start to trading.
As of 1625 BST, Marshalls shares were up 0.49% at 722.0p.
Top Director Buys
Chaarat Gold Holdings Ltd. (di) (CGH)
Director name: Andersson,Martin
Amount purchased: 433,982 @ 29.03p
Value: £125,990.57

Chaarat Gold Holdings Ltd. (di) (CGH)
Director name: Andersson,Martin
Amount purchased: 390,106 @ 30.08p
Value: £117,349.27

Sureserve Group (SUR)
Director name: Smith,Peter
Amount purchased: 95,837 @ 82.00p
Value: £78,586.34

Power Metal Resources (POW)
Director name: Bell,Andrew
Amount purchased: 906,218 @ 2.20p
Value: £19,963.98

Pittards (PTD)
Director name: Yapp,Stephen
Amount purchased: 35,000 @ 48.50p
Value: £16,975.00

Golden Prospect Precious Metals Ltd. (GPM)
Director name: Burne,Malcolm Alec
Amount purchased: 25,000 @ 50.00p
Value: £12,500.00

Power Metal Resources (POW)
Director name: Johnson,Paul
Amount purchased: 500,000 @ 2.30p
Value: £11,495.00

Uil Limited (di) (UTL)
Director name: Bridges,Stuart J
Amount purchased: 4,758 @ 230.00p
Value: £10,943.40

Uil Limited (di) (UTL)
Director name: Hill,Alison
Amount purchased: 3,677 @ 230.00p
Value: £8,457.10

Uil Limited (di) (UTL)
Director name: Shillson,David
Amount purchased: 3,677 @ 230.00p
Value: £8,457.10

Itm Power (ITM)
Director name: Bourne,Simon
Amount purchased: 252 @ 477.00p
Value: £1,202.04

Itm Power (ITM)
Director name: Smith,Rachel Louise
Amount purchased: 252 @ 477.00p
Value: £1,202.04

Itm Power (ITM)
Director name: Allen,Andy
Amount purchased: 252 @ 477.00p
Value: £1,202.04

Itm Power (ITM)
Director name: Cooley ,Graham
Amount purchased: 252 @ 477.00p
Value: £1,202.04

Sthree (STEM)
Director name: Smith,Alex
Amount purchased: 58 @ 383.75p
Value: £222.58

Anglo American (AAL)
Director name: Cutifani,Mark
Amount purchased: 5 @ 3,102.00p
Value: £155.10

Emis Group (EMIS)
Director name: Southby,Peter
Amount purchased: 12 @ 1,168.00p
Value: £140.16

Anglo American (AAL)
Director name: Pearce,Stephen
Amount purchased: 4 @ 3,102.00p
Value: £124.08

Anglo American (AAL)
Director name: O'Neill ,Tony
Amount purchased: 4 @ 3,102.00p
Value: £124.08


Top Director Sells
Marshalls (MSLH)
Director name: Coffey,Martyn
Amount sold: 149,126 @ 705.00p
Value: £1,051,338.33

Vaalco Energy, Inc (di) (EGY)
Director name: Bounds,Cary
Amount sold: 256,761 @ $2.25
Value: $476,385.13

Power Metal Resources (POW)
Director name: Bell,Andrew
Amount sold: 906,218 @ 2.20p
Value: £19,936.80

Billington Holdings (BILN)
Director name: Smith ,Mark
Amount sold: 3,523 @ 318.00p
Value: £11,203.14

Billington Holdings (BILN)
Director name: Taylor,Trevor
Amount sold: 2,776 @ 318.00p
Value: £8,827.68