Director dealings: Spouse of Kainos director lowers stake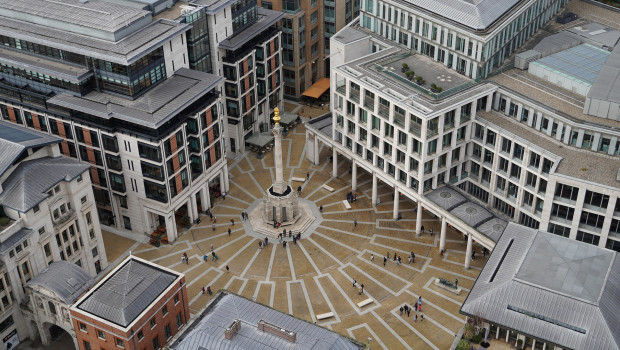 Kainos Group revealed that director Richard McCann's partner Kerry had offloaded 50,000 ordinary shares in the FTSE 250-listed digital technology firm.
McCann sold the shares on Monday at an average price of 1,883.0p each, for a total value of £941,500.
Back in June, Kainos Group bought Cloudator Oy's Workday division for an undisclosed sum as part of an effort to further increase its Workday presence in Europe, adding 55 specialist Workday employees across the continent
As of 1630 BST, Kainos shares were up 2.05% at 1,939.0p.
Top Director Buys
Bhp Group (BHP)
Director name: Weisler,Dion
Amount purchased: 3,036 @ $44.56
Value: $71,605.48

Bhp Group (BHP)
Director name: Weisler,Dion
Amount purchased: 2,964 @ $44.55
Value: $69,891.64

Glaxosmithkline (GSK)
Director name: Barron ,Hal
Amount purchased: 2,411 @ $20.75
Value: $41,236.83

Phoenix Group Holdings (PHNX)
Director name: Mayall,Wendy
Amount purchased: 5,000 @ 617.00p
Value: £30,850.00

Rotala (ROL)
Director name: Dunn,Robert
Amount purchased: 25,000 @ 29.75p
Value: £7,437.50

Rotala (ROL)
Director name: Dunn,Robert
Amount purchased: 25,000 @ 29.75p
Value: £7,437.50

Ediston Property Investment Company (EPIC)
Director name: Archibald ,Robin
Amount purchased: 2,672 @ 74.01p
Value: £1,977.60

Spirent Communications (SPT)
Director name: Bell,Paula
Amount purchased: 42 @ 296.00p
Value: £124.32


Top Director Sells
Smith (ds) (SMDS)
Director name: Marsh ,Adrian
Amount sold: 270,946 @ 437.30p
Value: £1,184,846.90

Kainos Group (KNOS)
Director name: McCann,Richard
Amount sold: 50,000 @ 1,883.00p
Value: £941,500.00

Smith (ds) (SMDS)
Director name: Marsh ,Adrian
Amount sold: 67,592 @ 444.50p
Value: £300,446.45

Smith (ds) (SMDS)
Director name: Marsh ,Adrian
Amount sold: 15,922 @ 442.01p
Value: £70,376.84