Director dealings: Sportsbet founder doubles stake in Gaming Realms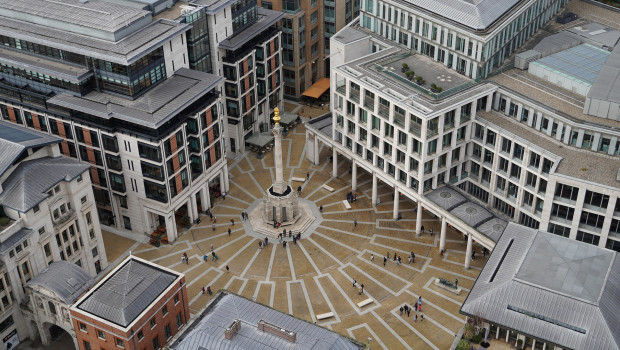 Gaming Realms revealed on Monday that non-executive director Mark Blandford had purchased five million ordinary shares in the AIM-listed mobile gambling firm.
Blandford, who founded Sportsbet, acquired the shares at an average price of 8.00p each, for a total value of £399,999.99.
Following the purchase, Blandford had a beneficial interest in ten million ordinary GMR shares - representing 3.5% of the company's issued share capital.
As of 1645 GMT, Gaming Realms shares were up 3.03% at 8.50p.
Top Director Buys
Banco Santander S.a. (BNC)
Director name: Botin,Ana Patricia
Amount purchased: 1,180,449 @ 3.71
Value: 3,735,792.52

Banco Santander S.a. (BNC)
Director name: Botin,Ana Patricia
Amount purchased: 913,103 @ 3.72
Value: 2,897,505.83

Banco Santander S.a. (BNC)
Director name: Botin,Ana Patricia
Amount purchased: 479,015 @ 3.55
Value: 1,450,571.25

Banco Santander S.a. (BNC)
Director name: Botin,Ana Patricia
Amount purchased: 351,941 @ 3.73
Value: 1,119,799.59

Banco Santander S.a. (BNC)
Director name: Botin,Ana Patricia
Amount purchased: 186,315 @ 374.00p
Value: £696,818.10

Gaming Realms (GMR)
Director name: Blandford,Mark
Amount purchased: 5,000,000 @ 8.00p
Value: £399,999.99

Banco Santander S.a. (BNC)
Director name: Botin,Ana Patricia
Amount purchased: 95,985 @ 3.54
Value: 289,846.61

Banco Santander S.a. (BNC)
Director name: Botin,Ana Patricia
Amount purchased: 74,356 @ 3.75
Value: 237,853.14

Gresham House (GHE)
Director name: Davis,Gareth
Amount purchased: 11,400 @ 611.50p
Value: £69,711.00

Jpmorgan American Inv Trust (JAM)
Director name: Bragg,Simon
Amount purchased: 10,000 @ 467.10p
Value: £46,710.00

Brunner Inv Trust (BUT)
Director name: Aldridge,Amanda
Amount purchased: 4,000 @ 894.00p
Value: £35,760.00

Domino's Pizza Group (DOM)
Director name: Bull,Ian
Amount purchased: 10,000 @ 311.69p
Value: £31,169.00

Miton Global Opportunities (MIGO)
Director name: Phillips,Michael C
Amount purchased: 10,000 @ 276.70p
Value: £27,670.00

Baillie Gifford Japan Trust (BGFD)
Director name: Brown,Sharon
Amount purchased: 1,816 @ 821.00p
Value: £14,909.36

Blackrock Energy And Resources Income Trust (BERI)
Director name: Brown ,Adrian
Amount purchased: 14,603 @ 68.05p
Value: £9,937.78

Diurnal Group (DNL)
Director name: Whitaker,Martin
Amount purchased: 25,000 @ 30.00p
Value: £7,500.00

Gunsynd (GUN)
Director name: Strang,Donald
Amount purchased: 58,333,336 @ 0.01p
Value: £7,350.00

Hunters Property (HUNT)
Director name: Hill,Harry D
Amount purchased: 8,500 @ 56.50p
Value: £4,802.50

Hunters Property (HUNT)
Director name: Hill,Harry D
Amount purchased: 6,000 @ 56.50p
Value: £3,390.00

Omega Diagnostics Group (ODX)
Director name: Harbison,Kieron
Amount purchased: 4,554 @ 13.49p
Value: £614.33

Hipgnosis Songs Fund Limited Npv (SONG)
Director name: Sutch,Andrew
Amount purchased: 230 @ 108.25p
Value: £248.97

Superdry (SDRY)
Director name: Callander,Simon
Amount purchased: 31 @ 495.00p
Value: £153.45

Superdry (SDRY)
Director name: Gresham ,Nicholas
Amount purchased: 31 @ 495.00p
Value: £153.45

Balfour Beatty (BBY)
Director name: Quinn,Leo
Amount purchased: 59 @ 255.00p
Value: £150.45

Share Plc (SHRE)
Director name: Thomas ,Gareth
Amount purchased: 505 @ 29.75p
Value: £150.24

Share Plc (SHRE)
Director name: Ecsery,Francesca Eva
Amount purchased: 505 @ 29.75p
Value: £150.24

Share Plc (SHRE)
Director name: Stone,Richard William
Amount purchased: 504 @ 29.75p
Value: £149.94

Share Plc (SHRE)
Director name: Birkett,Mike
Amount purchased: 504 @ 29.75p
Value: £149.94

Share Plc (SHRE)
Director name: Tolkien,Richard
Amount purchased: 504 @ 29.75p
Value: £149.94

Nucleus Financial Group (NUC)
Director name: Ferguson,David Ritchie
Amount purchased: 115 @ 130.00p
Value: £149.50


Top Director Sells
Jardine Matheson Holdings Ltd (singapore Reg) (JAR)
Director name: Weatherall,E P K
Amount sold: 9,250 @ $53.96
Value: $499,129.99

Asos (ASC)
Director name: Dunn,Mathew
Amount sold: 9,433 @ 3,047.00p
Value: £287,423.50

Big Yellow Group (BYG)
Director name: Gibson,James
Amount sold: 1,300 @ 1,182.26p
Value: £15,369.38

Numis Corporation (NUM)
Director name: Holloway,Andrew Mark
Amount sold: 4,974 @ 289.00p
Value: £14,374.86

Big Yellow Group (BYG)
Director name: Gibson,James
Amount sold: 1,100 @ 1,182.26p
Value: £13,004.86

Omega Diagnostics Group (ODX)
Director name: Harbison,Kieron
Amount sold: 4,554 @ 11.20p
Value: £510.05