Director dealings: South32 director acquires shares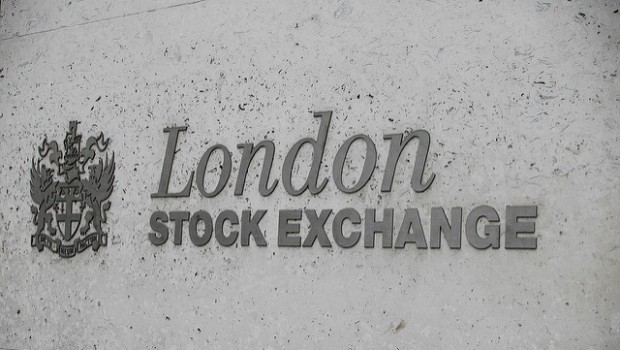 South32 revealed on Friday that non-executive director Keith Rumble had acquired 35,700 ordinary shares in the London-listed mining and metals company.
Rumble, who joined South32 back in February 2015, purchased the shares on Tuesday at an average price of 135.38p each, for a total value of £48,331.98.
South32 reported growth in earnings for the six months ended 31 December back in February, with its reported profit ahead 35% at $908m.
Revenue was 9% higher at $3.81bn, while its profit after tax improved 17% to $635m.
As of 1630 BST, South32 shares were up 1.11% at 145.34p.
Top Director Buys
Glenveagh Properties (GLV)
Director name: Mulcahy,John
Amount purchased: 200,000 @ 0.62
Value: 123,000.00

Gran Tierra Energy Inc. (cdi) (GTE)
Director name: Smith,David P
Amount purchased: 105,000 @ $1.28
Value: $113,198.11

Gran Tierra Energy Inc. (cdi) (GTE)
Director name: Smith,David P
Amount purchased: 100,000 @ $1.28
Value: $107,807.72

South32 Limited (di) (S32)
Director name: Rumble,Keith
Amount purchased: 35,700 @ 135.38p
Value: £48,331.98

South32 Limited (di) (S32)
Director name: Mkhwanazi,Xolani Humphrey
Amount purchased: 18,900 @ R26.12
Value: R27,685.46

Audioboom Group (BOOM)
Director name: Tobin,Michael
Amount purchased: 7,143 @ 209.00p
Value: £14,928.87

Hays (HAS)
Director name: Williams,Peter
Amount purchased: 10,000 @ 138.53p
Value: £13,853.00

Bigblu Broadband (BBB)
Director name: Tobin,Michael
Amount purchased: 9,276 @ 108.00p
Value: £10,018.08

Cmc Markets (CMCX)
Director name: Fineberg,David
Amount purchased: 5,700 @ 93.98p
Value: £5,356.58

Cmc Markets (CMCX)
Director name: Fineberg,David
Amount purchased: 5,700 @ 93.83p
Value: £5,348.03

Mortgage Advice Bureau (holdings) (MAB1)
Director name: Imlach,Nathan James McLean
Amount purchased: 268 @ 565.00p
Value: £1,514.20


Top Director Sells
Frontier Smart Technologies Group Limited (FST)
Director name: Sethill ,Anthony
Amount sold: 150,000 @ 25.00p
Value: £37,500.00

Cmc Markets (CMCX)
Director name: Fineberg,David
Amount sold: 5,800 @ 93.32p
Value: £5,412.41

Cmc Markets (CMCX)
Director name: Fineberg,David
Amount sold: 5,600 @ 93.33p
Value: £5,226.55