Director dealings: Sorrell ups stake in S4 Capital, Sunrise settles director fees with shares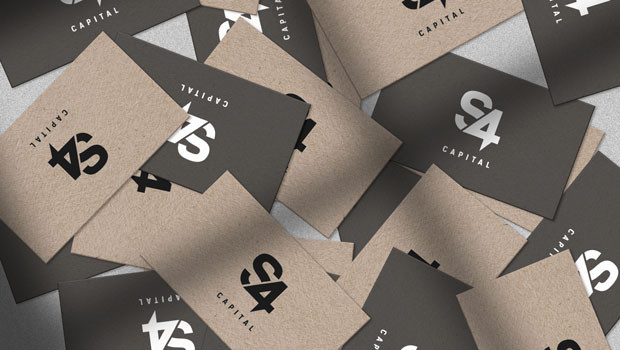 Advertising veteran Sir Martin Sorrell bumped up his stake in S4 Capital on Monday, adding 10,000 shares to his holding.
The London-listed firm confirmed that Sorrell had bought the shares for 531.59p each, valuing the purchase at £53,158.51.
It said its executive chairman now held 54,219,594 shares in S4, and had previously donated 3.91 million shares to the UBS Donor Advised Foundation.
Together, those shares represented 10.5% of the company's issued share capital.
Sunrise Resources, meanwhile, announced that its directors had received shares in the company to settle part of their outstanding fees, so it could preserve cash for its project activities.
The AIM-traded firm said non-executive director Roger Murphy had received 4,030,526 shares, while founder and executive chairman Patrick Cheetham was given 2,526,316 shares, with 2,224,937 shares for non-executive director James Cole.
Those amounts were based on the mid-market closing price of Sunrise shares on the last applicable trading day, being 0.19p.
As a result of the settlements, Sunrise Resources said Cheetham was now interested in 6.38% of its share capital, including a number of shares held by his wife, while Murphy held 1.59% and Cole 0.06%.
There were no director sales to note as of Monday afternoon.
At 1531 GMT, shares in S4 Capital were down 4.01% at 526p, while those in Sunrise Resources were ahead 11.58% at 0.21p.
Top Director Buys
Quarto Group Inc. (QRT)
Director name: Lau,Chuk Kin
Amount purchased: 343,000 @ 125.00p
Value: £428,750.00

S4 Capital (SFOR)
Director name: Sorrell,Martin
Amount purchased: 10,000 @ 531.59p
Value: £53,158.51

Symphony International Holdings Ltd. (SIHL)
Director name: Thadani,Anil
Amount purchased: 96,026 @ $0.43
Value: $41,252.77

Dekel Agri-vision (di) (DKL)
Director name: Achybrou ,Aristide C.
Amount purchased: 496,169 @ 5.20p
Value: £25,800.79

Mila Resources (MILA)
Director name: Stephenson,Mark
Amount purchased: 1,000,000 @ 2.40p
Value: £24,000.00

Diageo (DGE)
Director name: Ferrán,Javier
Amount purchased: 214 @ 3,859.00p
Value: £8,258.26

Sunrise Resources (SRES)
Director name: Murphy,Roger
Amount purchased: 4,030,526 @ 0.19p
Value: £7,658.00

Sunrise Resources (SRES)
Director name: Cheetham,Patrick
Amount purchased: 2,526,316 @ 0.19p
Value: £4,800.00

Sunrise Resources (SRES)
Director name: Cole,James
Amount purchased: 2,224,937 @ 0.19p
Value: £4,227.38

Oracle Power (ORCP)
Director name: Memon,Naheed
Amount purchased: 282,589 @ 0.43p
Value: £1,215.13

Rolls-royce Holdings (RR.)
Director name: Yang,Lee Hsien
Amount purchased: 773 @ 126.92p
Value: £981.09

Grainger (GRI)
Director name: Gordon,Helen
Amount purchased: 94 @ 319.00p
Value: £299.86

Oracle Power (ORCP)
Director name: Migge,Andreas
Amount purchased: 56,518 @ 0.43p
Value: £243.03

Oracle Power (ORCP)
Director name: Hutchins ,David (Sam)
Amount purchased: 35,796 @ 0.43p
Value: £153.92

Cls Holdings (CLI)
Director name: Kirkman ,Andrew
Amount purchased: 71 @ 211.20p
Value: £149.95

Cls Holdings (CLI)
Director name: Widlund,Fredrik
Amount purchased: 71 @ 211.20p
Value: £149.95

National Grid (NG.)
Director name: Pettigrew,John
Amount purchased: 14 @ 1,059.84p
Value: £148.38

National Grid (NG.)
Director name: Agg,Andrew
Amount purchased: 14 @ 1,059.84p
Value: £148.38

Oracle Power (ORCP)
Director name: Steed,Mark
Amount purchased: 32,215 @ 0.43p
Value: £138.52