Director dealings: Sorrell ups stake in S4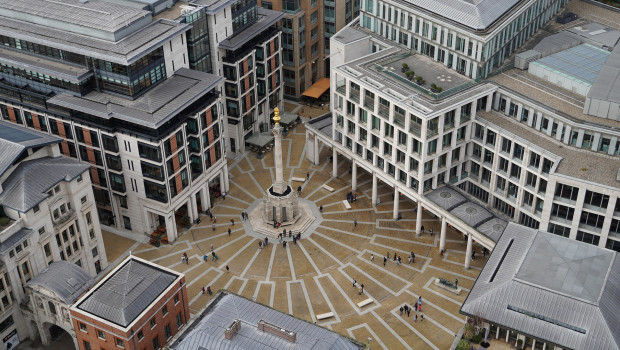 S4 Capital revealed on Friday that chairman Martin Sorrell had acquired 8.95m ordinary shares in the digital marketing firm.
Sorrell, who launched S4 last year following his departure from WPP Group, purchased the shares in two separate transactions at £1.42 each, for a total value of £12.71m.
The purchase was part of a £100m share sale to fund another wave of takeover deals as Sorrell's newest venture edges closer to a £1bn valuation.
As of 1630 BST, S4 shares had dipped 0.64% to 166.42p.
Top Director Buys
S4 Capital (SFOR)
Director name: Sorrell,Martin
Amount purchased: 4,640,369 @ 142.00p
Value: £6,589,323.78

S4 Capital (SFOR)
Director name: Sorrell,Martin
Amount purchased: 4,311,008 @ 142.00p
Value: £6,121,631.17

S4 Capital (SFOR)
Director name: Roy,Paul
Amount purchased: 307,266 @ 142.00p
Value: £436,317.71

S4 Capital (SFOR)
Director name: Walker,Rupert Faure
Amount purchased: 130,377 @ 142.00p
Value: £185,135.33

S4 Capital (SFOR)
Director name: Walker,Rupert Faure
Amount purchased: 121,123 @ 142.00p
Value: £171,994.65

S4 Capital (SFOR)
Director name: Spirit,Scott
Amount purchased: 13,529 @ 142.00p
Value: £19,211.18

S4 Capital (SFOR)
Director name: Spirit,Scott
Amount purchased: 12,568 @ 142.00p
Value: £17,846.56

Minds + Machines Group Limited (di) (MMX)
Director name: Turcan,Henry
Amount purchased: 135,000 @ 6.00p
Value: £8,100.00

Centaur Media (CAU)
Director name: Mukerji,Swagatam
Amount purchased: 703 @ 32.00p
Value: £224.96

Centaur Media (CAU)
Director name: Smith,Linda
Amount purchased: 702 @ 32.00p
Value: £224.64


Top Director Sells
Cora Gold Limited (di) (CORA)
Director name: McNamara,Geoffrey
Amount sold: 100,000 @ 7.10p
Value: £7,100.00