Director dealings: Solgold director ups stake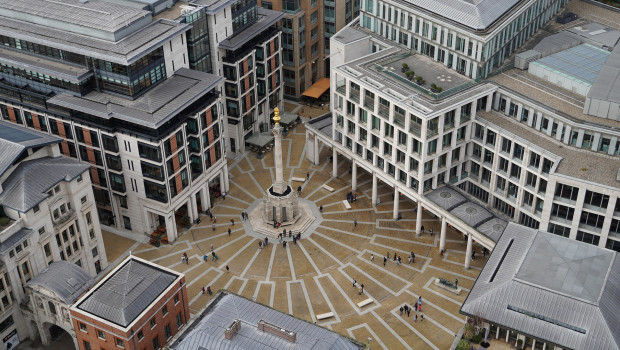 Solgold revealed on Tuesday that head of exploration Jason Ward had acquired 116,279 ordinary shares in the AIM-listed precious metals group.
Ward, who has been with Solgold since its inception in 2006, purchased the shares at an average price of 21.50p each, for a total value of £24,999.99.
Back in April, SolGold updated the market on expressions of interest it had received from leading commodity traders for the offtake of copper-gold-silver concentrate from its flagship Alpala project in Ecuador.
Solgold said that, following the release of "encouraging" metallurgical test work results in October, it began engaging with "major" global copper smelters and international commodity traders, in a bid to assess the interest and commercial value of Alpala's high copper, high precious metal and low deleterious content copper concentrate.
Subject to favourable outcomes in development funding and necessary permits, production of gold-rich copper concentrate is expected to start in late 2025.
As of 1630 BST, Solgold shares were up 0.99% at 20.50p.
Top Director Buys
Solgold (SOLG)
Director name: Ward,Jason
Amount purchased: 116,279 @ 21.50p
Value: £24,999.99

Vectura Group (VEC)
Director name: Matthews,Kevin
Amount purchased: 12,000 @ 91.95p
Value: £11,033.58

Solgold (SOLG)
Director name: Weinberg,Robert Maurice
Amount purchased: 46,511 @ 21.50p
Value: £9,999.87

Kainos Group (KNOS)
Director name: Gannon,Paul
Amount purchased: 115,000 @ 8.65p
Value: £9,949.80

Enquest (ENQ)
Director name: Holland,Philip
Amount purchased: 62,584 @ 15.80p
Value: £9,888.27

Enquest (ENQ)
Director name: Holland,Philip
Amount purchased: 62,540 @ 15.80p
Value: £9,881.32

Rolls-royce Holdings (RR.)
Director name: Davis ,Ian
Amount purchased: 540 @ 365.80p
Value: £1,975.32

Rolls-royce Holdings (RR.)
Director name: Yang,Lee Hsien
Amount purchased: 268 @ 365.80p
Value: £980.34

Mj Gleeson (GLE)
Director name: Thomson,James
Amount purchased: 28 @ 704.00p
Value: £197.12

Mj Gleeson (GLE)
Director name: Allanson ,Stefan
Amount purchased: 28 @ 704.00p
Value: £197.12

Prudential (PRU)
Director name: FitzPatrick,Mark
Amount purchased: 15 @ 1,267.00p
Value: £190.05

Prudential (PRU)
Director name: Wells,Mike
Amount purchased: 15 @ 1,267.00p
Value: £190.05

Mondi (MNDI)
Director name: King,Andrew
Amount purchased: 10 @ 1,565.74p
Value: £156.57

National Grid (NG.)
Director name: Pettigrew,John
Amount purchased: 17 @ 918.00p
Value: £156.06

Goco Group (GOCO)
Director name: Wrighton,Nick
Amount purchased: 167 @ 89.99p
Value: £150.28

National Grid (NG.)
Director name: Agg,Andrew
Amount purchased: 16 @ 918.00p
Value: £146.88

National Grid (NG.)
Director name: Kay,Alison
Amount purchased: 14 @ 918.00p
Value: £128.52

Unilever (ULVR)
Director name: Pitkethly,Graeme
Amount purchased: 3 @ 4,118.00p
Value: £123.54


Top Director Sells
Aston Martin Lagonda Global Holdings (AML)
Director name: AbouelSeoud,Amr Ali Abdallah
Amount sold: 100,000 @ 80.00p
Value: £80,000.00

Aston Martin Lagonda Global Holdings (AML)
Director name: AbouelSeoud,Amr Ali Abdallah
Amount sold: 100,000 @ 79.23p
Value: £79,230.00

Aston Martin Lagonda Global Holdings (AML)
Director name: AbouelSeoud,Amr Ali Abdallah
Amount sold: 100,000 @ 77.55p
Value: £77,550.00