Director dealings: Smiths Group CEO makes share purchase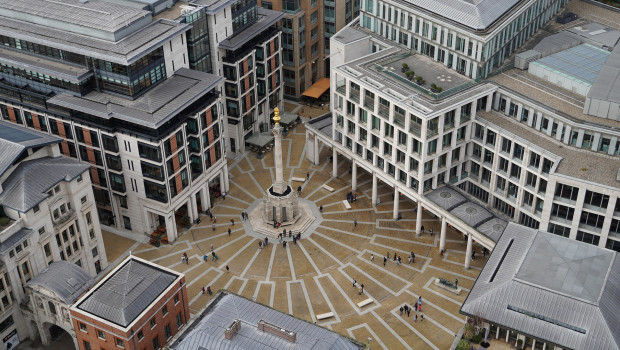 Smiths Group revealed on Wednesday that chief executive Paul Keel had purchased 25,000 ordinary shares in the FTSE 100-listed engineer.
Keel, who took over as CEO back in May, acquired the shares at an average price of 1,415.0p each, for a total value of £353,749.99.
Earlier in the week, Smiths Group agreed to sell its medical division to US private equity firm TA Associates for $2.3bn.
Smiths, which is planning a "significant" return of capital to shareholders once the sale has completed, said the disposal was "superior to all other proposals received" during the separation process and is a better outcome for shareholders than a demerger.
As of 1630 BST, Smiths shares were up 0.39% at 1,420.0p.
Top Director Buys
Smiths Group (SMIN)
Director name: Keel ,Paul
Amount purchased: 25,000 @ 1,415.00p
Value: £353,749.99

British American Tobacco (BATS)
Director name: Guerra,Karen
Amount purchased: 2,522 @ 2,705.00p
Value: £68,220.10

Firstgroup (FGP)
Director name: Lynas,Peter
Amount purchased: 60,000 @ 85.50p
Value: £51,300.00

Premier Miton Group (PMI)
Director name: Walton,Sarah
Amount purchased: 10,000 @ 181.05p
Value: £18,105.00

Reckitt Benckiser Group (RKT)
Director name: Mathew,Sara
Amount purchased: 243 @ $78.65
Value: $15,759.83

Ground Rents Income Fund (GRIO)
Director name: Gilbertson ,Barry
Amount purchased: 13,513 @ 74.00p
Value: £9,999.62

Ground Rents Income Fund (GRIO)
Director name: Holland,William
Amount purchased: 13,614 @ 73.00p
Value: £9,938.22

W H Ireland Group (WHI)
Director name: Wale,Phillip
Amount purchased: 11,000 @ 56.75p
Value: £6,242.50

Touchstone Exploration Inc Npv (di) (TXP)
Director name: Baay,Paul R.
Amount purchased: 3,292 @ $1.50
Value: $2,921.38


Top Director Sells
Robert Walters (RWA)
Director name: Walters,Robert C
Amount sold: 425,000 @ 660.00p
Value: £2,804,999.96

Robert Walters (RWA)
Director name: Bannatyne,Alan
Amount sold: 190,000 @ 660.00p
Value: £1,253,999.98

Croda International (CRDA)
Director name: Layden ,Keith
Amount sold: 10,000 @ 8,609.83p
Value: £860,982.97

Croda International (CRDA)
Director name: Layden ,Keith
Amount sold: 9,975 @ 8,609.83p
Value: £858,830.51

Indivior (INDV)
Director name: Lande,Jerome
Amount sold: 184,219 @ 162.68p
Value: £299,687.46

Nwf Group (NWF)
Director name: Andrew,Rob
Amount sold: 10,000 @ 218.00p
Value: £21,800.00

Cropper (james) (CRPR)
Director name: Maddock,Isabelle
Amount sold: 1,000 @ 1,307.00p
Value: £13,070.00