Director dealings: Sirius Real Estate CEO makes share sale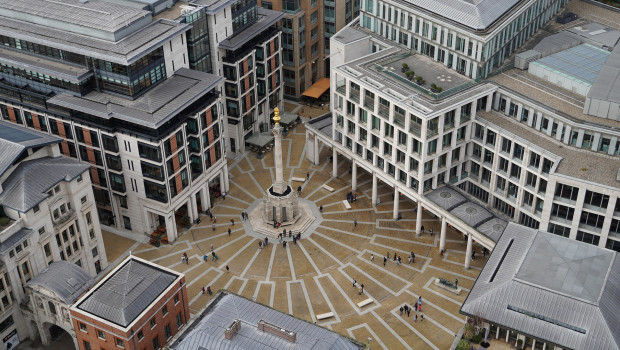 Sirius Real Estate revealed on Monday that chief executive Andrew Coombs had disposed of 2.60m ordinary shares in the FTSE 250-listed business park specialist.
Coombs, who joined the Sirius Facilities Group in January 2010, sold the shares on Friday at an average price of 93.94p each, for a total value of £2.44m.
Back in November, Sirius lifted its dividend despite reporting a fall in half-year profits.
Sirius said pre-tax profits fell to €62.2m (£55.5m) compared to €79.7m in the same period last year but moved to raise its interim dividend 2.8% to 1.82 cents.
As of 1630 GMT, Sirius shares were up 0.22% at 90.90p.
Top Director Buys
Arix Bioscience (ARIX)
Director name: Amin,Naseem
Amount purchased: 183,000 @ 206.00p
Value: £376,979.99

Diploma (DPLM)
Director name: Thomson,Johnny
Amount purchased: 2,690 @ 2,109.00p
Value: £56,732.10

Intermediate Capital Group (ICP)
Director name: Abersoch,Davies of
Amount purchased: 2,228 @ 1,688.24p
Value: £37,613.99

Xlmedia (XLM)
Director name: Balchin,Iain
Amount purchased: 100,000 @ 29.40p
Value: £29,400.00

Value And Income Trust (VIN)
Director name: Valentine,Josephine Clare
Amount purchased: 13,500 @ 197.80p
Value: £26,703.00

Diploma (DPLM)
Director name: Gibbes,Barbara
Amount purchased: 773 @ 2,109.00p
Value: £16,302.57

Wilmington (WIL)
Director name: Sachdev,Helen
Amount purchased: 7,854 @ 163.41p
Value: £12,834.22

Nanoco Group (NANO)
Director name: Richards,Christopher (Chris)
Amount purchased: 100,000 @ 9.50p
Value: £9,500.00

Octopus Apollo Vct (OAP3)
Director name: Powles ,Christopher
Amount purchased: 10,880 @ 49.40p
Value: £5,374.72

Gran Tierra Energy Inc. (cdi) (GTE)
Director name: Guidry,Gary
Amount purchased: 10,352 @ $0.38
Value: $3,243.80

Gran Tierra Energy Inc. (cdi) (GTE)
Director name: Ellson,Ryan
Amount purchased: 7,333 @ $0.38
Value: $2,297.80


Top Director Sells
Globaldata (DATA)
Director name: Danson,Michael
Amount sold: 1,200,000 @ 1,100.00p
Value: £13,200,000.00

Sirius Real Estate Ltd. (SRE)
Director name: Coombs,Andrew
Amount sold: 2,603,065 @ 93.94p
Value: £2,445,256.78

Globaldata (DATA)
Director name: Cragg,Bernard A
Amount sold: 100,000 @ 1,100.00p
Value: £1,100,000.00

Augean (AUG)
Director name: Mills,Christopher
Amount sold: 437,500 @ 214.99p
Value: £940,587.39

Randall & Quilter Investment Holdings (di) (RQIH)
Director name: Quilter,Alan
Amount sold: 400,000 @ 175.00p
Value: £700,000.00

Countryside Properties (CSP)
Director name: McPherson,Iain
Amount sold: 15,185 @ 437.27p
Value: £66,399.45