Director dealings: Sinclair Pharma director ups stake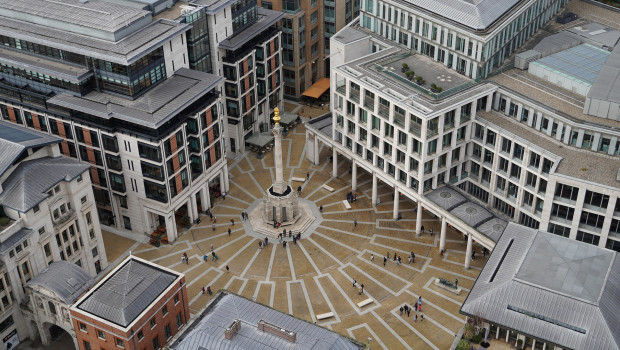 Jeff Thompson, a non-executive director of aesthetics company Sinclair Pharma, purchased 200,000 ordinary shares in the group on Wednesday at an average price of 23.1p each.
Thompson held 350,000 ordinary shares in Sinclair following the £46,200 purchase.
Sinclair announced on Monday that revenue had grown 20% to £45.3m in its pre-close trading update for the financial year ended 31 December, predicting a "modest" EBITDA profit for the year as a whole.
As of 1240 GMT, shares had bumped up 1.74% to 23.45p.
Top Director Buys
Sinclair Pharma (SPH)
Director name: Thompson,Jeff
Amount purchased: 200,000 @ 23.10p
Value: 46,200.00£

(MRS)
Director name: Burton,Nigel John
Amount purchased: 500,000 @ 7.30p
Value: 36,490.00£

Baillie Gifford Shin Nippon (BGS)
Director name: Donaldson,Michael Neil
Amount purchased: 1,619 @ 921.75p
Value: 14,923.13£

Thor Mining (THR)
Director name: Johnson,Paul
Amount purchased: 372,351 @ 2.63p
Value: 9,807.73£

Emis Group (EMIS)
Director name: Southby,Peter
Amount purchased: 16 @ 980.00p
Value: 156.80£

Ubm (UBM)
Director name: Cobbold,Tim
Amount purchased: 20 @ 766.00p
Value: 153.20£

Balfour Beatty (BBY)
Director name: Quinn,Leo
Amount purchased: 50 @ 298.12p
Value: 149.06£

Superdry (SDRY)
Director name: Cartwright,Andrea
Amount purchased: 8 @ 1,837.00p
Value: 146.96£

Superdry (SDRY)
Director name: Sutherland ,Euan
Amount purchased: 8 @ 1,837.00p
Value: 146.96£

Ubm (UBM)
Director name: Wyatt,Marina
Amount purchased: 19 @ 766.00p
Value: 145.54£

Jpmorgan Asian Investment Trust (JAI)
Director name: Gould,Ronald
Amount purchased: 33 @ 377.00p
Value: 124.41£


Top Director Sells