Director dealings: Simplybiz joint CEO ups stake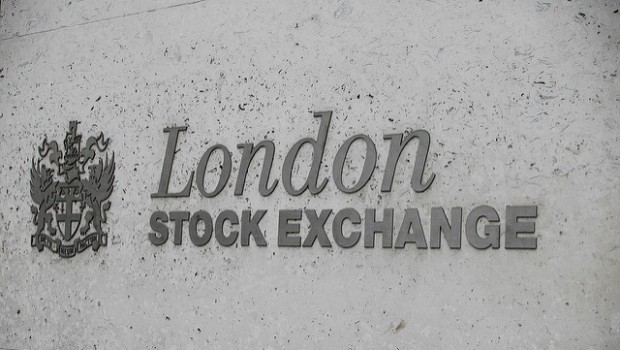 The Simplybiz Group revealed on Tuesday that joint chief executive Nail Stevens had acquired 25,000 ordinary shares in the AIM-listed regulatory and business support services firm.
Stevens, who joined Simplybiz back in 2003, purchased the shares at an average price of 205.32p each, for a total value of £51,329.
Following the transaction, Stevens had an interest in 1.63m ordinary shares, representing approximately 1.69% of the company's issued share capital.
Simplybiz reported higher annual revenues in March, although profits were lower after IPO related charges did damage.
As of 1430 BST, Simplybiz shares had slipped 3.47% to 195p.
Top Director Buys
The Simplybiz Group (SBIZ)
Director name: Stevens,Neil Martin
Amount purchased: 25,000 @ 205.32p
Value: £51,329.00

Imperial Brands (IMB)
Director name: Williamson,Mark
Amount purchased: 1,489 @ 2,121.00p
Value: £31,581.69

Oxford Biodynamics (OBD)
Director name: Diggle,Stephen Charles
Amount purchased: 11,406 @ 87.00p
Value: £9,923.22

Diageo (DGE)
Director name: Ferrán,Javier
Amount purchased: 245 @ 3,370.00p
Value: £8,256.50

Imperial Brands (IMB)
Director name: Esperdy,Therese
Amount purchased: 279 @ $26.24
Value: $6,049.39

Imperial Brands (IMB)
Director name: Langelier,Simon
Amount purchased: 281 @ 2,121.00p
Value: £5,960.01

Imperial Brands (IMB)
Director name: Witts,Karen
Amount purchased: 272 @ 2,121.00p
Value: £5,769.12

Imperial Brands (IMB)
Director name: Clark,Sue
Amount purchased: 217 @ 2,121.00p
Value: £4,602.57

Imperial Brands (IMB)
Director name: Stanton ,Jon
Amount purchased: 76 @ 2,121.00p
Value: £1,611.96

F&c Investment Trust (FCIT)
Director name: Bone,Roger
Amount purchased: 139 @ 714.92p
Value: £993.74

F&c Investment Trust (FCIT)
Director name: Hewitt,Jeffrey
Amount purchased: 69 @ 714.92p
Value: £493.29

Qinetiq Group (QQ.)
Director name: Smith,David
Amount purchased: 71 @ 286.80p
Value: £203.63

Qinetiq Group (QQ.)
Director name: Wadey ,Steve
Amount purchased: 70 @ 286.80p
Value: £200.76

Tesco (TSCO)
Director name: Lewis,Dave
Amount purchased: 60 @ 230.43p
Value: £138.26

Tesco (TSCO)
Director name: Stewart,Alan
Amount purchased: 60 @ 230.43p
Value: £138.26

F&c Investment Trust (FCIT)
Director name: Knapp,Edward
Amount purchased: 14 @ 714.92p
Value: £100.09

Imperial Brands (IMB)
Director name: Esperdy,Therese
Amount purchased: 2 @ $26.21
Value: $43.32


Top Director Sells
Diageo (DGE)
Director name: Menezes,Ivan
Amount sold: 24,748 @ $170.13
Value: $3,479,162.16

Diageo (DGE)
Director name: Mikells,Kathryn
Amount sold: 56,895 @ 3,508.60p
Value: £1,996,217.89

Batm Advanced Communications Ltd. (BVC)
Director name: Nagar,Moti
Amount sold: 3,000,000 @ 46.80p
Value: £1,403,999.98

Diageo (DGE)
Director name: Moriarty,Siobhán
Amount sold: 22,703 @ 3,508.60p
Value: £796,557.42