Director dealings: Severfield COO lowers stake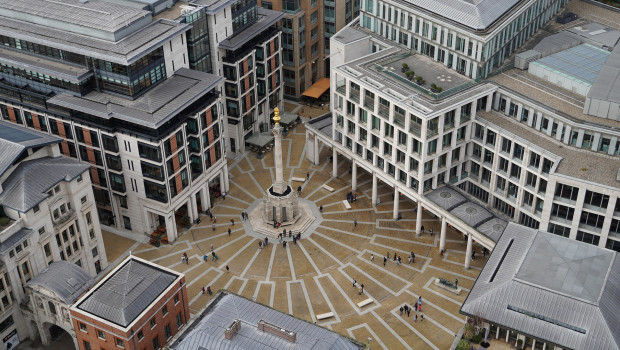 Severfield revealed on Wednesday that chief operating officer Ian Cochrane had disposed of one million ordinary shares in the London-listed engineering and contracting services firm.
Cochrane, who joined Severfield in 2007, sold the shares on Tuesday at an average price of 83.25p each, for a total value of £832,499.98.
After the sale, Cochrane retained a holding of 1.7m ordinary shares in the company.
As of 1650 GMT, Severfield shares were up 3.37% at 85.80p.
Top Director Buys
Accrol Group Holdings (ACRL)
Director name: Wright,Dan
Amount purchased: 1,000,000 @ 38.00p
Value: £380,000.00

Jpmorgan Multi-asset Trust (MATE)
Director name: MacAulay,Sarah
Amount purchased: 100,000 @ 103.00p
Value: £103,000.00

Asos (ASC)
Director name: Beighton,Nick
Amount purchased: 1,629 @ 3,060.00p
Value: £49,847.40

New Century Aim Vct (NCA)
Director name: Barnard,Michael David
Amount purchased: 22,964 @ 69.50p
Value: £15,959.98

New Century Aim Vct 2 (NCA2)
Director name: Barnard,Michael David
Amount purchased: 33,534 @ 47.50p
Value: £15,928.65

Jersey Oil And Gas (JOG)
Director name: Stanton,Marcus John Gregory
Amount purchased: 10,000 @ 122.00p
Value: £12,200.00

Van Elle Holdings (VANL)
Director name: Cutler,Mark
Amount purchased: 15,000 @ 50.50p
Value: £7,575.00

Van Elle Holdings (VANL)
Director name: Cutler,Mark
Amount purchased: 12,526 @ 52.20p
Value: £6,538.58

Van Elle Holdings (VANL)
Director name: Cutler,Mark
Amount purchased: 4,915 @ 53.98p
Value: £2,653.12

Van Elle Holdings (VANL)
Director name: Cutler,Mark
Amount purchased: 4,298 @ 52.20p
Value: £2,243.56

Van Elle Holdings (VANL)
Director name: Cutler,Mark
Amount purchased: 1,326 @ 52.20p
Value: £692.17

Record (REC)
Director name: Cullen,Steve
Amount purchased: 552 @ 40.70p
Value: £224.66

Rockhopper Exploration (RKH)
Director name: MacDonald,Stewart
Amount purchased: 816 @ 18.39p
Value: £150.06

Rockhopper Exploration (RKH)
Director name: Moody,Samuel John
Amount purchased: 815 @ 18.39p
Value: £149.88


Top Director Sells
Integrafin Holding (IHP)
Director name: Howard,Michael
Amount sold: 8,500,000 @ 463.00p
Value: £39,355,000.97

Severfield (SFR)
Director name: Cochrane,Ian
Amount sold: 1,000,000 @ 83.25p
Value: £832,499.98

Workspace Group (WKP)
Director name: Pieroni,Christopher
Amount sold: 64,524 @ 1,219.14p
Value: £786,639.96

Workspace Group (WKP)
Director name: Clemett,Graham
Amount sold: 30,000 @ 1,219.14p
Value: £365,742.96

Workspace Group (WKP)
Director name: Pieroni,Christopher
Amount sold: 20,476 @ 1,219.14p
Value: £249,631.76

Workspace Group (WKP)
Director name: Clemett,Graham
Amount sold: 20,000 @ 1,219.14p
Value: £243,828.64