Director dealings: Serco's Soames offloads £3m of his shareholding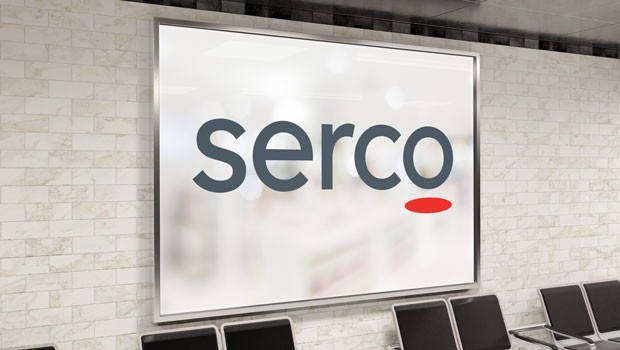 Outsourcing giant Serco disclosed a sale worth more than £3m on Wednesday, made by its outgoing chairman Rupert Soames.
The company said Soames sold 1,885,000 shares on Monday, in a single transaction on the London Stock Exchange.
He netted 162.07p for each share, valuing the sale at £3,053,490.99.
In its announcement of Soames' impending retirement on 12 September, Serco said the chairman would be reducing his holdings in the company as he prepared for retirement.
It further stated he would retain interests "well in excess" of that required by the directors remuneration policy for at least the next three years.
In its latest annual report, Serco said Rupert Soames had total share interests as at 31 December of 10,631,281 shares.
Elsewhere, Weir Group reported a share purchase made by its chair, valued at almost £35k.
The firm said Barbara Jeremiah bought 2,000 of its shares on Tuesday in a single open market transaction in London.
Jeremiah paid 1,737.32p for each share, giving the purchase a gross value of £34,746.40.
At 1455 GMT, shares in Serco Group were down 3.11% at 162.1p, while those in the Weir Group were off 0.75% at 1,731p.
Reporting by Josh White for Sharecast.com.
Top Director Buys
Lbg Media (LBG)
Director name: Solomou,Alexander William
Amount purchased: 900,000 @ 51.00p
Value: £458,999.99

Brooks Macdonald Group (BRK)
Director name: Thorpe,Ben
Amount purchased: 14,290 @ 1,805.30p
Value: £257,977.36

Smiths Group (SMIN)
Director name: Howes,Richard
Amount purchased: 3,102 @ 1,599.50p
Value: £49,616.34

Robert Walters (RWA)
Director name: Van de Walle,Leslie
Amount purchased: 8,000 @ 530.40p
Value: £42,432.00

Weir Group (WEIR)
Director name: Jeremiah ,Barbara
Amount purchased: 2,000 @ 1,737.32p
Value: £34,746.40

Bankers Inv Trust (BNKR)
Director name: Miller,Simon Edward Callum
Amount purchased: 20,000 @ 98.00p
Value: £19,600.00

Oracle Power (ORCP)
Director name: Memon,Naheed
Amount purchased: 405,296 @ 0.30p
Value: £1,215.89

Oracle Power (ORCP)
Director name: Migge,Andreas
Amount purchased: 81,059 @ 0.30p
Value: £243.18

Nexus Infrastructure (NEXS)
Director name: Martin,Alan
Amount purchased: 151 @ 132.98p
Value: £200.80

Oracle Power (ORCP)
Director name: Hutchins ,David (Sam)
Amount purchased: 61,605 @ 0.30p
Value: £184.82

Avon Protection (AVON)
Director name: Ingrey-Counter,Miles
Amount purchased: 14 @ 1,095.00p
Value: £153.30

Imi (IMI)
Director name: Twite,Roy
Amount purchased: 11 @ 1,348.00p
Value: £148.28

Softcat (SCT)
Director name: Charlton,Graham
Amount purchased: 12 @ 1,213.00p
Value: £145.56

Softcat (SCT)
Director name: Watt,Graeme
Amount purchased: 12 @ 1,213.00p
Value: £145.56

Oracle Power (ORCP)
Director name: Steed,Mark
Amount purchased: 46,204 @ 0.30p
Value: £138.61

Imi (IMI)
Director name: Shook ,Daniel
Amount purchased: 9 @ 1,348.00p
Value: £121.32


Top Director Sells
Serco Group (SRP)
Director name: Soames,Rupert
Amount sold: 1,885,000 @ 162.07p
Value: £3,055,019.50

Brooks Macdonald Group (BRK)
Director name: Thorpe,Ben
Amount sold: 14,290 @ 1,805.00p
Value: £257,934.49

Brooks Macdonald Group (BRK)
Director name: Thorpe,Ben
Amount sold: 2,531 @ 1,917.28p
Value: £48,526.41