Director dealings: Segro non-exec buys almost £0.4m of shares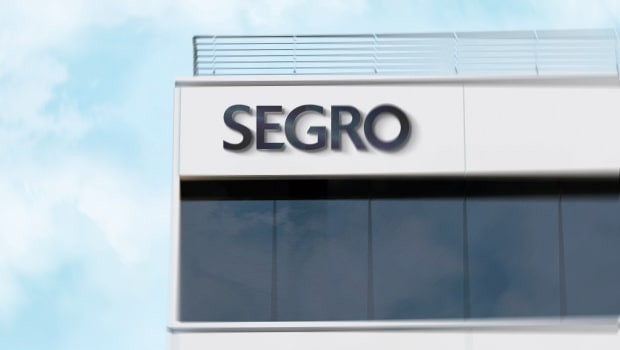 Segro was on the list of director buys on Monday, after a non-executive director purchased almost £0.4m worth of shares.
The FTSE 100 company said Andy Harrison bought 40,199 shares on the London Stock Exchange on Friday, at a price of 987.63p each.
That valued the transaction at £397,018.37.
Segro said that, after the purchase, Harrison had a beneficial holding in a total of 71,008 of its shares.
Elsewhere, Spirax-Sarco Engineering also disclosed a purchase made by a non-executive director, worth just over £0.1m.
The FTSE 100 firm said Kevin Thompson bought 1,100 of its shares in a transaction on the London Stock Exchange on Thursday.
It said Thompson paid 9,233.40p for each share, spending a total of £101,567.40 on the investment.
Reporting by Josh White at Sharecast.com.
Top Director Buys
Jardine Matheson Holdings Ltd (singapore Reg) (JAR)
Director name: Witt,John R
Amount purchased: 50,000 @ $50.06
Value: $2,503,000.07

Segro (SGRO)
Director name: Harrison ,Andy
Amount purchased: 40,199 @ 987.63p
Value: £397,018.37

Symphony International Holdings Ltd. (SIHL)
Director name: Thadani,Anil
Amount purchased: 500,000 @ $0.51
Value: $254,900.01

Enquest (ENQ)
Director name: Bseisu,Amjad
Amount purchased: 716,809 @ 26.00p
Value: £186,370.33

Symphony International Holdings Ltd. (SIHL)
Director name: Thadani,Anil
Amount purchased: 250,000 @ $0.52
Value: $130,000.00

Spirax-sarco Engineering (SPX)
Director name: Thompson,Kevin J
Amount purchased: 1,100 @ 9,233.40p
Value: £101,567.40

Symphony International Holdings Ltd. (SIHL)
Director name: Thadani,Anil
Amount purchased: 100,000 @ 52.00p
Value: £63,060.40

Wandisco (WAND)
Director name: Richards,David James
Amount purchased: 16,396 @ 284.00p
Value: £46,564.64

Wandisco (WAND)
Director name: Corey,Bob L
Amount purchased: 14,000 @ 258.03p
Value: £36,124.20

Wandisco (WAND)
Director name: Corey,Bob L
Amount purchased: 12,103 @ 278.80p
Value: £33,743.17

Wandisco (WAND)
Director name: Miller,Erik Edwin
Amount purchased: 7,507 @ 283.00p
Value: £21,244.81

Wandisco (WAND)
Director name: Richards,David James
Amount purchased: 6,000 @ 281.00p
Value: £16,860.00

Asos (ASC)
Director name: Calamonte,José Antonio Ramos
Amount purchased: 1,500 @ 878.00p
Value: £13,170.00

Neometals Ltd Npv (di) (NMT)
Director name: Ritchie,Douglas
Amount purchased: 25,000 @ $0.95
Value: $12,570.80

Peel Hunt Limited Npv (PEEL)
Director name: Brearley ,Richard
Amount purchased: 10,000 @ 113.00p
Value: £11,300.00

Wandisco (WAND)
Director name: Richards,David James
Amount purchased: 3,970 @ 278.10p
Value: £11,040.57

Wandisco (WAND)
Director name: Corey,Bob L
Amount purchased: 3,500 @ 260.00p
Value: £9,100.00

Wandisco (WAND)
Director name: Richards,David James
Amount purchased: 3,237 @ 280.00p
Value: £9,063.60

Symphony International Holdings Ltd. (SIHL)
Director name: Thadani,Anil
Amount purchased: 16,100 @ $0.50
Value: $8,050.00

Neometals Ltd Npv (di) (NMT)
Director name: Guthrie,Les
Amount purchased: 5,000 @ $1.01
Value: $2,672.95

Wandisco (WAND)
Director name: Miller,Erik Edwin
Amount purchased: 62 @ 279.50p
Value: £173.29