Director dealings: Seeing Machines director raises stake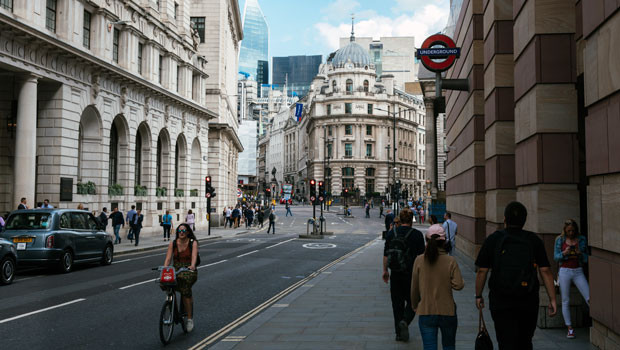 Seeing Machines revealed on Thursday that non-executive Michael Brown had acquired a further 604,203 ordinary shares in the London-listed technology group.
Brown, who again purchased the shares via Lombard Odier Asset Management, purchased the shares at an average price of 6.70p each, for a total value of £40,481.60.
Following the transaction, Lombard Odier's holding increased to 624.72m ordinary shares, equivalent to approximately 15.04% of the issued share capital of the company.
As of 1550 GMT, Seeing Machines shares were up 0.44% at 6.88p.
Reporting by Iain Gilbert at Sharecast.com
Top Director Buys
Pembridge Resources (PERE)
Director name: Al-Jebouri,Gati
Amount purchased: 95,000 @ 200.00p
Value: £190,000.00

Marlowe (MRL)
Director name: Skinner,Charles
Amount purchased: 16,556 @ 604.00p
Value: £99,998.24

Myhealthchecked (MHC)
Director name: Innes,Lesley
Amount purchased: 250,000 @ 18.35p
Value: £45,875.00

Seeing Machines Ltd. Npv (di) (SEE)
Director name: Brown,Michael
Amount purchased: 604,203 @ 6.70p
Value: £40,481.60

Digital 9 Infrastructure Npv (DGI9)
Director name: Mansfield,Keith
Amount purchased: 27,825 @ 89.80p
Value: £24,986.74

Digital 9 Infrastructure Npv (DGI9)
Director name: Jordan,Philip (Phil)
Amount purchased: 27,737 @ 89.80p
Value: £24,907.83

Digital 9 Infrastructure Npv (DGI9)
Director name: Cornu,Aaron Le
Amount purchased: 27,500 @ 89.00p
Value: £24,475.00

Harland & Wolff Group Holdings (HARL)
Director name: Wood,John
Amount purchased: 60,580 @ 24.74p
Value: £14,987.49

Gelion (GELN)
Director name: Cheryl Morton,Joycelyn
Amount purchased: 16,000 @ 55.24p
Value: £8,838.40

Ten Lifestyle Group (TENG)
Director name: Davies,Gillian
Amount purchased: 10,000 @ 47.00p
Value: £4,700.00

Pembridge Resources (PERE)
Director name: Al-Jebouri,Gati
Amount purchased: 185,000 @ 2.00p
Value: £3,700.00

Pembridge Resources (PERE)
Director name: Al-Jebouri,Gati
Amount purchased: 180,000 @ 2.00p
Value: £3,600.00

Aquis Exchange (AQX)
Director name: Fisher,Richard
Amount purchased: 837 @ 430.00p
Value: £3,599.10

Aquis Exchange (AQX)
Director name: Haynes,Alasdair Frederick Seton
Amount purchased: 837 @ 430.00p
Value: £3,599.10

Aquis Exchange (AQX)
Director name: Clelland,Jonathan Charles
Amount purchased: 837 @ 430.00p
Value: £3,599.10

Myhealthchecked (MHC)
Director name: Edwards,Nick
Amount purchased: 125,000 @ 1.85p
Value: £2,311.25

Pembridge Resources (PERE)
Director name: Al-Jebouri,Gati
Amount purchased: 90,000 @ 2.00p
Value: £1,800.00

Bank Of Cyprus Holdings Public Limited Company (cdi) (BOCH)
Director name: Arapoglou,Efstratios-Georgios (Takis)
Amount purchased: 558 @ 1.67
Value: 839.51

Bank Of Cyprus Holdings Public Limited Company (cdi) (BOCH)
Director name: Arapoglou,Efstratios-Georgios (Takis)
Amount purchased: 150 @ 1.66
Value: 225.00

Bank Of Cyprus Holdings Public Limited Company (cdi) (BOCH)
Director name: Arapoglou,Efstratios-Georgios (Takis)
Amount purchased: 5 @ 1.63
Value: 7.34

Bank Of Cyprus Holdings Public Limited Company (cdi) (BOCH)
Director name: Arapoglou,Efstratios-Georgios (Takis)
Amount purchased: 1 @ 1.61
Value: 1.45


Top Director Sells
Jadestone Energy (JSE)
Director name: Neuhauser,David Loren
Amount sold: 250,000 @ 75.25p
Value: £188,125.00

Jadestone Energy (JSE)
Director name: Neuhauser,David Loren
Amount sold: 250,000 @ 71.93p
Value: £179,824.99

Jadestone Energy (JSE)
Director name: Neuhauser,David Loren
Amount sold: 192,000 @ 73.25p
Value: £140,640.00