Director dealings: Seeing Machines CFO makes share purchase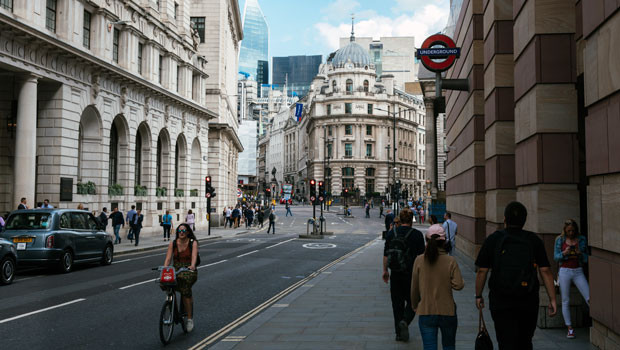 Seeing Machines revealed on Wednesday that chief financial officer Martin Ive had acquired 900,000 ordinary shares in the AIM-listed technology group.
Ive, who was named as CFO in November, purchased the shares on Tuesday at an average price of 6.40p each, for a total value of £57,600.
Back in December, Seeing Machines told investors that it had been appointed by an existing tier-one customer to deliver its FOVIO driver and occupant monitoring system - a programme that carries an initial lifetime value of $32.0m.
As of 1620 GMT, Seeing Machines shares were up 1.88% at 6.52p.
Reporting by Iain Gilbert at Sharecast.com
Top Director Buys
Berkeley Group Holdings (the) (BKG)
Director name: Adams ,Natasha
Amount purchased: 1,947 @ 4,087.63p
Value: £79,586.08

Seeing Machines Ltd. Npv (di) (SEE)
Director name: Ive,Martin
Amount purchased: 900,000 @ 6.40p
Value: £57,600.00

Intercede Group (IGP)
Director name: Hoggarth,Royston
Amount purchased: 18,500 @ 55.77p
Value: £10,317.45

Intercede Group (IGP)
Director name: Hoggarth,Royston
Amount purchased: 12,500 @ 55.25p
Value: £6,906.25

Yourgene Health (YGEN)
Director name: Chang,Bill
Amount purchased: 2,000,000 @ 0.31p
Value: £6,200.00

Team (TEAM)
Director name: Clubb,Jonathan Mark Gordon
Amount purchased: 10,000 @ 56.94p
Value: £5,694.00

Odyssean Investment Trust (OIT)
Director name: Cecil ,Arabella
Amount purchased: 2,803 @ 181.00p
Value: £5,073.43

Yourgene Health (YGEN)
Director name: Chang,Bill
Amount purchased: 1,000,000 @ 0.32p
Value: £3,200.00

Yourgene Health (YGEN)
Director name: Chang,Bill
Amount purchased: 1,000,000 @ 0.31p
Value: £3,100.00

Triple Point Social Housing Reit (SOHO)
Director name: Coward,Peter
Amount purchased: 813 @ 60.24p
Value: £489.78

Croda International (CRDA)
Director name: Foots,Steve
Amount purchased: 3 @ 6,740.00p
Value: £202.20

Prudential (PRU)
Director name: FitzPatrick,Mark
Amount purchased: 15 @ 1,242.75p
Value: £186.41

Centrica (CNA)
Director name: Ringrose ,Kate
Amount purchased: 165 @ 91.23p
Value: £150.53

Xp Factory (XPF)
Director name: Bird,Graham
Amount purchased: 1,029 @ 14.58p
Value: £149.98

Xp Factory (XPF)
Director name: Harpham,Richard
Amount purchased: 1,029 @ 14.58p
Value: £149.98

Centrica (CNA)
Director name: OÂ'Shea,Chris
Amount purchased: 164 @ 91.23p
Value: £149.62

Mondi (MNDI)
Director name: King,Andrew
Amount purchased: 10 @ 1,492.41p
Value: £149.24

Mondi (MNDI)
Director name: Powell,Mike
Amount purchased: 10 @ 1,492.41p
Value: £149.24

Oxford Instruments (OXIG)
Director name: Barkshire,Ian
Amount purchased: 7 @ 2,122.00p
Value: £148.54

Oxford Instruments (OXIG)
Director name: Hill,Gavin
Amount purchased: 7 @ 2,122.00p
Value: £148.54

Imi (IMI)
Director name: Twite,Roy
Amount purchased: 10 @ 1,420.00p
Value: £142.00

Croda International (CRDA)
Director name: Maiden,Jez K
Amount purchased: 2 @ 6,740.00p
Value: £134.80

Imi (IMI)
Director name: Shook ,Daniel
Amount purchased: 9 @ 1,420.00p
Value: £127.80


Top Director Sells