Director dealings: Schroders CFO offloads shares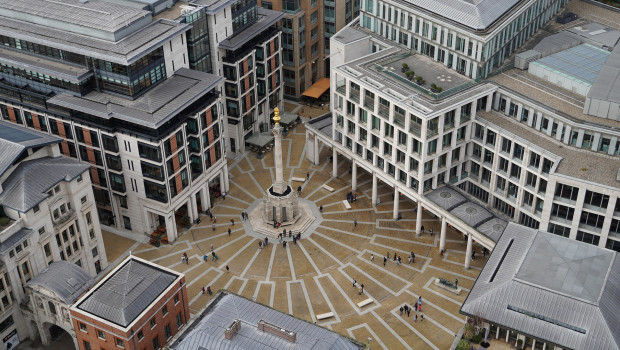 Schroders revealed on Tuesday that chief financial officer Richard Keers had disposed of 22,021 ordinary shares in the FTSE 100-listed investment manager.
Keers, who took over as chief financial officer back in May 2013, sold the shares on Monday at an average price of 2,990.0p each, for a total transaction value of £658,427.89.
Back in April, analysts at Canaccord Genuity slashed their target price on investment manager Schroders from 3,270.0p to 2,539.0p, citing some near-term downside risks.
Canaccord highlighted potential downside risks to consensus forecasts, primarily on costs, but said that if equity market performances played out per its base case, with the recovery post-crash set to be maintained in 2020, then action on staff costs would be "limited".
As of 1630 BST, Schroders shares were up 1.98% at 3,006.00p.
Top Director Buys
Jardine Matheson Holdings Ltd (singapore Reg) (JAR)
Director name: Gulliver,Stuart Thomson
Amount purchased: 20,000 @ $41.66
Value: $833,200.00

London Stock Exchange Group (LSE)
Director name: DeRose,Kathleen
Amount purchased: 700 @ 8,130.00p
Value: £56,910.00

Investec (INVP)
Director name: Titi,Fani
Amount purchased: 36,902 @ 145.00p
Value: £53,507.90

Investec (INVP)
Director name: Whelan,Ciaran
Amount purchased: 27,601 @ 145.00p
Value: £40,021.45

Topps Tiles (TPT)
Director name: Parker,Robert
Amount purchased: 50,000 @ 41.90p
Value: £20,950.00

Gcp Asset Backed Income Fund Limited (GABI)
Director name: Dentskevich,Joanna
Amount purchased: 17,000 @ 92.20p
Value: £15,674.00

Gooch & Housego (GHH)
Director name: Bullard,Gary
Amount purchased: 1,000 @ 1,006.00p
Value: £10,060.00

Anglo Pacific Group (APF)
Director name: Flynn,Kevin
Amount purchased: 5,713 @ 158.06p
Value: £9,029.95

Anglo Pacific Group (APF)
Director name: Flynn,Kevin
Amount purchased: 5,604 @ 160.75p
Value: £9,008.43

Schroder Oriental Income Fund Ltd. (SOI)
Director name: Cornish-Bowden,Katherine
Amount purchased: 2,391 @ 209.05p
Value: £4,998.50

Schroder Oriental Income Fund Ltd. (SOI)
Director name: Cornish-Bowden,Katherine
Amount purchased: 2,389 @ 209.06p
Value: £4,994.44

Travis Perkins (TPK)
Director name: Chambers,Stuart J
Amount purchased: 252 @ 1,110.65p
Value: £2,798.84

Anglo Pacific Group (APF)
Director name: Flynn,Kevin
Amount purchased: 825 @ 160.72p
Value: £1,325.98

Anglo Pacific Group (APF)
Director name: Flynn,Kevin
Amount purchased: 620 @ 157.08p
Value: £973.90

Anglo Pacific Group (APF)
Director name: Flynn,Kevin
Amount purchased: 620 @ 157.08p
Value: £973.90

Travis Perkins (TPK)
Director name: McConville,Coline
Amount purchased: 65 @ 1,110.65p
Value: £721.92

Travis Perkins (TPK)
Director name: Redfern,Pete
Amount purchased: 64 @ 1,110.65p
Value: £710.82

Travis Perkins (TPK)
Director name: Rogers,John
Amount purchased: 60 @ 1,110.65p
Value: £666.39

Travis Perkins (TPK)
Director name: Illingworth,Richard Blair
Amount purchased: 51 @ 1,110.65p
Value: £566.43

Travis Perkins (TPK)
Director name: Rogers ,Christopher
Amount purchased: 44 @ 1,110.65p
Value: £488.69

Travis Perkins (TPK)
Director name: Culver,Marianne
Amount purchased: 38 @ 1,110.65p
Value: £422.05


Top Director Sells
Schroders (SDR)
Director name: Keers,Richard
Amount sold: 22,021 @ 2,990.00p
Value: £658,427.89

Ab Dynamics (ABDP)
Director name: Hubbard,Mat
Amount sold: 10,600 @ 1,690.00p
Value: £179,140.00

Anglo Pacific Group (APF)
Director name: Flynn,Kevin
Amount sold: 12,064 @ 155.45p
Value: £18,753.49