Director dealings: Saga chairman raises stake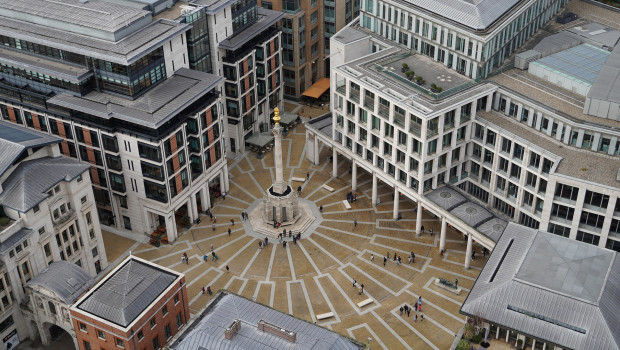 Saga revealed on Thursday that chairman Patrick O'Sullivan had acquired 100,000 ordinary shares in the British "life after 50" specialists.
O'Sullivan, who took over as chairman back in February 2018, purchased the shares at an average price of 45.65p each, for a total value of £45,650.
Back in September, Saga posted a drop in interim profit as Brexit-related uncertainty took its toll on the travel business, but the group backed its expectations for the year.
In the six months to the end of July, pre-tax profit fell 52.1% to £52.6m and the dividend declined to 1.3p a share from 3p in the first half a year ago. Underlying pre-tax profit slid to £52.8m from £107.5m which the company said reflects the lower level of reserve releases from in-house underwriter AICL, lower margins in its retail broking business, and the short-term impact of the retirement of Saga Pearl II in the first half.
As of 1635 BST, Saga shares had climbed 3.98% to 48.61p.
Top Director Buys
Capital Drilling Ltd. (di) (CAPD)
Director name: Rawlinson,Michael
Amount purchased: 83,333 @ 6,000.00p
Value: £4,999,980.00

Capital Drilling Ltd. (di) (CAPD)
Director name: Abery,David
Amount purchased: 83,333 @ 60.00p
Value: £49,999.80

Saga (SAGA)
Director name: O'Sullivan,Patrick
Amount purchased: 100,000 @ 45.65p
Value: £45,650.00

Domino's Pizza Group (DOM)
Director name: Bull,Ian
Amount purchased: 10,000 @ 278.90p
Value: £27,890.00

Eland Oil & Gas (ELA)
Director name: Arthur John Turcan ,Henry
Amount purchased: 1,610,913 @ 1.64p
Value: £26,418.97

Gyg (GYG)
Director name: McNair,Kevin
Amount purchased: 40,000 @ 50.00p
Value: £20,000.00

Ingenta (ING)
Director name: Sheffield,Jon
Amount purchased: 13,872 @ 72.00p
Value: £9,987.84


Top Director Sells
Eland Oil & Gas (ELA)
Director name: Arthur John Turcan ,Henry
Amount sold: 1,610,913 @ 1.64p
Value: £26,418.97