Director dealings: Safestyle CEO offloads shares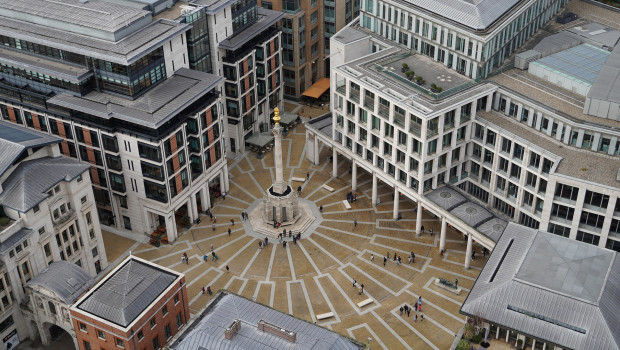 Safestyle revealed on Friday that chief executive Michael Gallacher had disposed of 258,500 ordinary shares in the AIM-listed windows and doors manufacturer.
Gallacher, who exercised nil-cost restricted options over 550,000 shares granted under Safestyle's performance share plan, sold the shares to cover tax liabilities at an average price of 60.0p each, for a total value of £155,100.01.
Back in March, Safestyle said pre-tax losses had widened in the twelve months ended 3 January but the group stated that it was on track for a solid recovery in 2021.
Safestyle posted a pre-tax loss of £6.2m, a significant widening when compared to the £3.8m loss recorded in 2019, while revenue was down 10% year-on-year at £113.2m as the group was forced to close operations following the outbreak of the Covid-19 pandemic.
As of 1615 BST, Safestyle shares were down 1.64% at 60.0p.
Top Director Buys
Motorpoint Group (MOTR)
Director name: Mansfield,Keith
Amount purchased: 16,300 @ 303.00p
Value: £49,389.00

Diaceutics (DXRX)
Director name: Davis,Deborah
Amount purchased: 20,000 @ 130.00p
Value: £26,000.00

Diaceutics (DXRX)
Director name: Davis,Deborah
Amount purchased: 7,000 @ 128.00p
Value: £8,960.00

Pittards (PTD)
Director name: Hankey,Reg H
Amount purchased: 12,000 @ 53.00p
Value: £6,360.00

Coca-cola Hbc Ag (cdi) (CCH)
Director name: Bogdanovic,Zoran
Amount purchased: 153 @ 2,662.71p
Value: £4,078.87

Fireangel Safety Technology Group (FA.)
Director name: Conoley,John
Amount purchased: 15,000 @ 19.35p
Value: £2,902.50

Nucleus Financial Group (NUC)
Director name: Ferguson,David Ritchie
Amount purchased: 78 @ 190.90p
Value: £148.90

Petrotal Corporation Npv (di) (PTAL)
Director name: Wilson,Gavin
Amount purchased: 65,000 @ 0.15p
Value: £97.17


Top Director Sells
Safestyle Uk (SFE)
Director name: Gallacher,Michael
Amount sold: 258,500 @ 60.00p
Value: £155,100.01

Barclays (BARC)
Director name: Staley,James E
Amount sold: 83,211 @ 178.90p
Value: £148,864.48

Barclays (BARC)
Director name: Staley,James E
Amount sold: 77,172 @ 178.90p
Value: £138,060.71

Barclays (BARC)
Director name: Morzaria,Tushar
Amount sold: 59,949 @ 178.90p
Value: £107,248.76

Barclays (BARC)
Director name: Morzaria,Tushar
Amount sold: 58,671 @ 178.90p
Value: £104,962.42

Safestyle Uk (SFE)
Director name: Neale,Robert
Amount sold: 123,375 @ 60.00p
Value: £74,025.00