Director dealings: Root Capital lowers stake in Keystone Law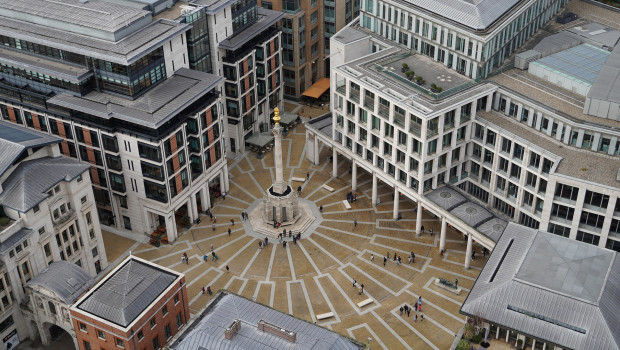 Keystone Law revealed on Thursday that Root Capital Fund II, a trust in which non-executive director Simon Philips had an interest, had offloaded 1.1m ordinary shares in the AIM-listed group.
Root Capital sold the shares on Wednesday at an average price of 475p each, for a total transaction value of £5.22m.
The trust, which was left holding a stake of 1.05m ordinary shares in Keystone, agreed not to sell any further shares until the publication of the company's preliminary results for the year ending 31 January 2020.
As of 1640 BST, Keystone shares had slipped 3.75% to 487.80p.
Top Director Buys
Hvivo (HVO)
Director name: Winschel ,James
Amount purchased: 25,349 @ 1,578.00p
Value: £400,007.21

Ades International Holding (di) (ADES)
Director name: Farouk ,Mohamed
Amount purchased: 4,500 @ $13.63
Value: $61,335.00

Vpc Specialty Lending Investments (VSL)
Director name: Levy,Richard
Amount purchased: 62,358 @ 79.40p
Value: £49,512.25

Petrofac Ltd. (PFC)
Director name: Medori,Rene
Amount purchased: 5,085 @ 393.30p
Value: £19,999.31

Midatech Pharma (MTPH)
Director name: Stamp,Stephen
Amount purchased: 250,000 @ 5.50p
Value: £13,750.00

Petrofac Ltd. (PFC)
Director name: Pierson ,George J.
Amount purchased: 1,271 @ 393.30p
Value: £4,998.84

Petrofac Ltd. (PFC)
Director name: Akbar,Sara
Amount purchased: 1,271 @ 393.30p
Value: £4,998.84

Petrofac Ltd. (PFC)
Director name: Davies ,David
Amount purchased: 1,271 @ 393.30p
Value: £4,998.84

Petrofac Ltd. (PFC)
Director name: Abt ,Andrea
Amount purchased: 1,271 @ 393.30p
Value: £4,998.84

Petrofac Ltd. (PFC)
Director name: Carlo,Francesca Di
Amount purchased: 1,271 @ 393.30p
Value: £4,998.84

Petrofac Ltd. (PFC)
Director name: Bichsel,Matthias
Amount purchased: 1,271 @ 393.30p
Value: £4,998.84

Pcf Group (PCF)
Director name: Bull ,David
Amount purchased: 6,480 @ 27.29p
Value: £1,768.39

Alliance Trust (ATST)
Director name: Stewart,Gregor
Amount purchased: 29 @ 789.00p
Value: £228.81

Alliance Trust (ATST)
Director name: Samuel,Christopher
Amount purchased: 22 @ 789.00p
Value: £173.58

Stagecoach Group (SGC)
Director name: Paterson,Ross
Amount purchased: 110 @ 136.59p
Value: £150.25

Stagecoach Group (SGC)
Director name: Griffiths,Martin Andrew
Amount purchased: 110 @ 136.59p
Value: £150.25

Lsl Property Services (LSL)
Director name: Crabb,Ian
Amount purchased: 67 @ 224.00p
Value: £150.08

Lsl Property Services (LSL)
Director name: Buck,Helen
Amount purchased: 67 @ 224.00p
Value: £150.08

Lsl Property Services (LSL)
Director name: Castleton ,Adam
Amount purchased: 67 @ 224.00p
Value: £150.08


Top Director Sells
Keystone Law Group (KEYS)
Director name: Philips,Simon Robert
Amount sold: 1,100,000 @ 475.00p
Value: £5,225,000.00