Director dealings: Robert Walters director snaps up shares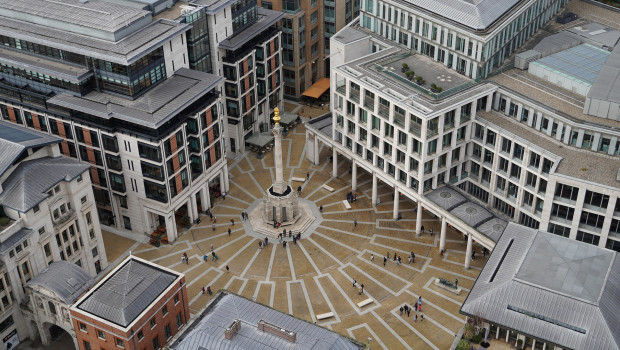 Robert Walters revealed on Wednesday that non-executive director Rohinton Moded had acquired 12,000 ordinary shares in the London-listed recruitment firm.
Rohinton, who appointed to the board of RWA back in October, purchased the shares on Tuesday at an average price of 460.0p, for a total value of £55,200.
Back in July, Robert Walters reported a 21% fall in revenue to £496.4m at constant currency in its first half.
Gross profit was 23% weaker at £158.5m, while operating profit plunged 83% at constant currency to £4.2m for the six months ended 30 June.
As of 1625 GMT, RWA shares were up 1.65% at 461.0p.
Top Director Buys
Robert Walters (RWA)
Director name: Mobed ,Rohinton (Ron)
Amount purchased: 12,000 @ 460.00p
Value: £55,200.00

Future (FUTR)
Director name: Brooker,Mark
Amount purchased: 1,500 @ 1,746.06p
Value: £26,190.96

Amigo Holdings (AMGO)
Director name: Corcoran ,Michael
Amount purchased: 240,000 @ 10.07p
Value: £24,177.12

Monks Inv Trust (MNKS)
Director name: Sternberg,Karl
Amount purchased: 1,500 @ 1,286.95p
Value: £19,304.24

Omega Diagnostics Group (ODX)
Director name: King,Colin
Amount purchased: 35,721 @ 53.19p
Value: £19,000.00

Mercantile Ports & Logistics Limited (MPL)
Director name: Flight,Lord
Amount purchased: 4,200,000 @ 0.23p
Value: £9,660.00

Benchmark Holdings (BMK)
Director name: Searle,Susan
Amount purchased: 14,200 @ 54.25p
Value: £7,703.50

Benchmark Holdings (BMK)
Director name: Searle,Susan
Amount purchased: 8,800 @ 54.30p
Value: £4,778.40

Ocean Outdoor Limited Npv (di) (OOUT)
Director name: Bourkoff,Aryeh B
Amount purchased: 616 @ $7.08
Value: $4,361.28

Castillo Copper Limited Npv (di) (CCZ)
Director name: Hall,Gerrard
Amount purchased: 100,661 @ 2.40p
Value: £2,410.83

Benchmark Holdings (BMK)
Director name: Searle,Susan
Amount purchased: 3,500 @ 56.75p
Value: £1,986.25

Foresight Solar Fund Limited (FSFL)
Director name: Dicks,Peter
Amount purchased: 1,216 @ 102.25p
Value: £1,243.36

Natwest Group Plc Ord 100p (NWG)
Director name: Murray,Katie
Amount purchased: 93 @ 160.76p
Value: £149.51


Top Director Sells
Medica Group (MGP)
Director name: Davies,Stephen Griffith
Amount sold: 1,031,924 @ 12,000.00p
Value: £123,830,880.00

Carnival (CCL)
Director name: Arison,Micky
Amount sold: 5,000,000 @ $20.58
Value: $84,860,232.26

Medica Group (MGP)
Director name: Davies,Stephen Griffith
Amount sold: 47,368 @ 12,000.00p
Value: £5,684,160.00

Wetherspoon (j.d.) (JDW)
Director name: Martin,Timothy (Tim)
Amount sold: 431,500 @ 1,166.00p
Value: £5,031,289.93

Alpha Financial Markets Consulting (AFM)
Director name: Fraser ,Euan
Amount sold: 924,947 @ 230.00p
Value: £2,127,378.06

Alpha Financial Markets Consulting (AFM)
Director name: Fraser ,Euan
Amount sold: 117,649 @ 230.00p
Value: £270,592.69

Thor Mining (THR)
Director name: McGeough,Mark
Amount sold: 50,000 @ $0.02
Value: $502.83