Director dealings: Riverstone Energy director lowers stake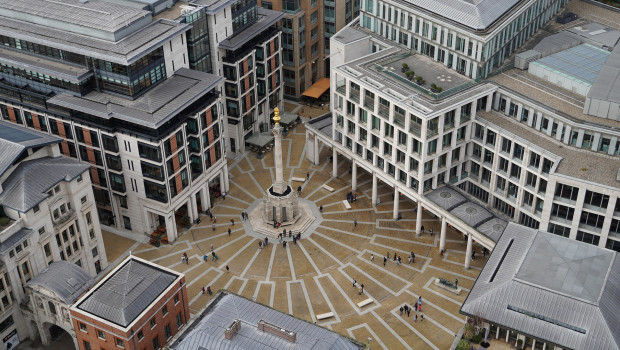 Riverstone Energy revealed on Friday that director David Leuschen had offloaded two million ordinary shares in the London-listed firm.
Leuschen, who disposed of the shares as part of a divorce settlement, sold the shares on Thursday at an average price of 300.55p each, for a total value of £6.01m.
Back in February, Riverstone agreed to wind down its investment in Aleph Midstream through a sale to Vista Oil and Gas.
Riverstone Energy was expected to receive $23.5m (£18.24m) in proceeds through a return of its invested capital at a 1.0x gross multiple on invested capital.
As of 1655 BST, Riverstone shares were up 4.72% at 321.50p.
Top Director Buys
Power Metal Resources (POW)
Director name: Johnson,Paul
Amount purchased: 1,000,000 @ 42.00p
Value: £419,999.99

Marwyn Value Investors Limited (MVI)
Director name: Ware,Robert
Amount purchased: 200,174 @ 80.00p
Value: £160,139.20

Horizon Discovery Group (HZD)
Director name: Cook,Grahame
Amount purchased: 79,850 @ 101.00p
Value: £80,648.50

Reckitt Benckiser Group (RB.)
Director name: Sinclair,Christopher
Amount purchased: 1,068 @ 7,138.48p
Value: £76,238.97

Silence Therapeutics (SLN)
Director name: Ross,Iain
Amount purchased: 15,800 @ 470.00p
Value: £74,260.00

Easyjet (EZJ)
Director name: Greene,Moya
Amount purchased: 7,032 @ 710.99p
Value: £49,996.82

Horizon Discovery Group (HZD)
Director name: Gilham,Ian David
Amount purchased: 25,000 @ 101.00p
Value: £25,250.00

Power Metal Resources (POW)
Director name: Johnson,Paul
Amount purchased: 3,500,000 @ 0.39p
Value: £13,650.00

Reckitt Benckiser Group (RB.)
Director name: Mathew,Sara
Amount purchased: 844 @ $17.68
Value: $12,304.71

Eagle Eye Solutions Group (EYE)
Director name: Aylmer,David
Amount purchased: 3,087 @ 162.00p
Value: £5,000.94

Dx (group) (DX.)
Director name: Gray,Ian
Amount purchased: 50,000 @ 10.00p
Value: £5,000.00

Dx (group) (DX.)
Director name: Gray,Ian
Amount purchased: 50,000 @ 10.00p
Value: £5,000.00

Transgloble Energy Corporation Npv (di) (TGL)
Director name: LaFehr,Edward
Amount purchased: 5,000 @ $0.73
Value: $2,159.38

Aeorema Communications (AEO)
Director name: Harvey,Andrew
Amount purchased: 10,000 @ 20.45p
Value: £2,045.00

Arrow Global Group (ARW)
Director name: Hamilton,Stewart
Amount purchased: 184 @ 81.50p
Value: £149.96

Arrow Global Group (ARW)
Director name: Rochford,Lee
Amount purchased: 184 @ 81.50p
Value: £149.96

Royal Bank Of Scotland Group (RBS)
Director name: Murray,Katie
Amount purchased: 124 @ 120.20p
Value: £149.05

Sabre Insurance Group (SBRE)
Director name: Carter,Geoffrey Richard
Amount purchased: 24 @ 280.00p
Value: £67.20

Sabre Insurance Group (SBRE)
Director name: Westwood,Adam Richard
Amount purchased: 24 @ 280.00p
Value: £67.20

Sabre Insurance Group (SBRE)
Director name: Kingan,Anneka
Amount purchased: 24 @ 280.00p
Value: £67.20


Top Director Sells
Riverstone Energy Limited (RSE)
Director name: Leuschen,David M
Amount sold: 2,000,000 @ 300.55p
Value: £6,011,000.16

Nostrum Oil & Gas (NOG)
Director name: Byrne,Simon
Amount sold: 16,111,100 @ 8.50p
Value: £1,369,443.51

Ten Entertainment Group (TEG)
Director name: Blackwell,Graham
Amount sold: 22,434 @ 161.00p
Value: £36,118.74

Ten Entertainment Group (TEG)
Director name: Blackwell,Graham
Amount sold: 7,219 @ 162.10p
Value: £11,702.00

Ten Entertainment Group (TEG)
Director name: Blackwell,Graham
Amount sold: 4,383 @ 169.00p
Value: £7,407.27

Ten Entertainment Group (TEG)
Director name: Blackwell,Graham
Amount sold: 4,070 @ 170.00p
Value: £6,919.00

Ten Entertainment Group (TEG)
Director name: Blackwell,Graham
Amount sold: 4,105 @ 160.99p
Value: £6,608.64