Director dealings: Rightmove CEO makes share sale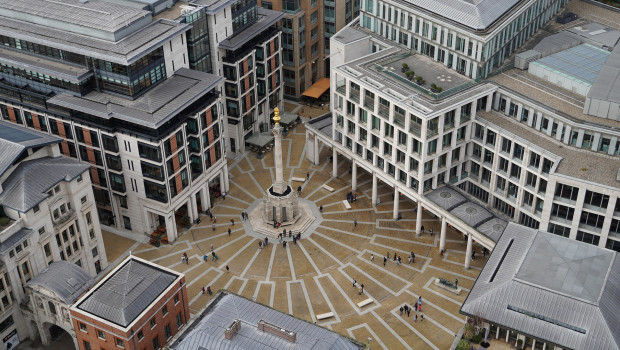 Rightmove revealed on Tuesday that chief executive Peter Brooks-Johnson had disposed of 171,022 ordinary shares in the FTSE 100-listed real estate portal operator.
Brooks-Johnson, who exercised options over the shares on Monday, sold the shares the same day at an average price of 614.90p each, for a total value of £1.05m.
Back in August, analysts at RBC Capital Markets raised their target price on Rightmove from 440.0p to 520.0p, stating the group's 40% premium was "still too expensive".
RBC Capital said Rightmove has re-rated to 25 times 2021 enterprise value/underlying earnings estimates, compared to its historical average of 18 times, something it views as "steep".
As of 1630 BST, Rightmove shares were up 0.61% at 625.20p.
Top Director Buys
Ninety One (N91)
Director name: McFarland,Kim Mary
Amount purchased: 1,000,000 @ 213.52p
Value: £2,135,169.03

Ninety One (N91)
Director name: Toit,Hendrik du
Amount purchased: 1,000,000 @ 213.52p
Value: £2,135,169.03

Photo-me International (PHTM)
Director name: Crasnianski,Serge
Amount purchased: 384,818 @ 49.94p
Value: £192,178.11

The Simplybiz Group (SBIZ)
Director name: Stevens,Neil Martin
Amount purchased: 25,000 @ 156.10p
Value: £39,025.00

Mosman Oil And Gas Limited (di) (MSMN)
Director name: Barr,John William
Amount purchased: 20,833,332 @ 0.15p
Value: £31,250.00

Mosman Oil And Gas Limited (di) (MSMN)
Director name: Carroll,Andy
Amount purchased: 20,833,332 @ 0.15p
Value: £31,250.00

Imperial Brands (IMB)
Director name: Esperdy,Therese
Amount purchased: 1,826 @ $17.41
Value: $26,207.25

Mosman Oil And Gas Limited (di) (MSMN)
Director name: Barr,John William
Amount purchased: 31,421,250 @ 0.08p
Value: £25,137.00

Mosman Oil And Gas Limited (di) (MSMN)
Director name: Carroll,Andy
Amount purchased: 20,947,500 @ 0.08p
Value: £16,758.00

Mosman Oil And Gas Limited (di) (MSMN)
Director name: Young,John Alexander
Amount purchased: 10,416,667 @ 0.15p
Value: £15,625.00

The Simplybiz Group (SBIZ)
Director name: Hague,Gareth Richard
Amount purchased: 5,144 @ 155.50p
Value: £7,998.92

The Simplybiz Group (SBIZ)
Director name: Timmins,Matthew Lloyd
Amount purchased: 5,111 @ 156.30p
Value: £7,988.49

The Simplybiz Group (SBIZ)
Director name: Hughes,Gary W
Amount purchased: 5,000 @ 156.30p
Value: £7,815.00

Imperial Brands (IMB)
Director name: Stanbrook ,Steven
Amount purchased: 442 @ $17.75
Value: $6,469.45

Cohort (CHRT)
Director name: Walther,Simon
Amount purchased: 407 @ 442.50p
Value: £1,800.98

Cohort (CHRT)
Director name: Thomis,Andrew Stephen
Amount purchased: 407 @ 442.50p
Value: £1,800.98

United Utilities Group (UU.)
Director name: Aspin,Phil
Amount purchased: 22 @ 865.06p
Value: £190.31

United Utilities Group (UU.)
Director name: Mogford,Steven L
Amount purchased: 20 @ 865.06p
Value: £173.01

Anglo American (AAL)
Director name: Cutifani,Mark
Amount purchased: 8 @ 1,949.20p
Value: £155.94

Anglo American (AAL)
Director name: Pearce,Stephen
Amount purchased: 8 @ 1,949.20p
Value: £155.94

British Land Company (BLND)
Director name: Carter,Simon
Amount purchased: 44 @ 342.16p
Value: £150.55

British Land Company (BLND)
Director name: Grigg,Chris
Amount purchased: 44 @ 342.16p
Value: £150.55

Superdry (SDRY)
Director name: Gresham ,Nicholas
Amount purchased: 97 @ 155.00p
Value: £150.35

Nucleus Financial Group (NUC)
Director name: Ferguson,David Ritchie
Amount purchased: 110 @ 136.50p
Value: £150.15

Go-ahead Group (GOG)
Director name: Brown,David
Amount purchased: 22 @ 678.99p
Value: £149.38

Go-ahead Group (GOG)
Director name: Ferguson,Carolyn
Amount purchased: 22 @ 678.99p
Value: £149.38

Sse (SSE)
Director name: Alexander,Gregor
Amount purchased: 12 @ 1,239.89p
Value: £148.79

British Land Company (BLND)
Director name: McKeown,Brona
Amount purchased: 43 @ 342.16p
Value: £147.13

Anglo American (AAL)
Director name: O'Neill ,Tony
Amount purchased: 7 @ 1,949.20p
Value: £136.44

Sse (SSE)
Director name: Phillips-Davies,Alistair
Amount purchased: 10 @ 1,239.89p
Value: £123.99

Sse (SSE)
Director name: Pibworth ,Martin
Amount purchased: 3 @ 1,239.89p
Value: £37.20


Top Director Sells
Fevertree Drinks (FEVR)
Director name: Warrillow ,Timothy (Tim) Daniel
Amount sold: 171,155 @ 2,018.80p
Value: £3,455,277.09

Fevertree Drinks (FEVR)
Director name: Branchflower ,Andrew
Amount sold: 78,821 @ 2,018.80p
Value: £1,591,238.33

Rightmove (RMV)
Director name: Brooks-Johnson,Peter
Amount sold: 128,532 @ 614.90p
Value: £790,344.45

Rightmove (RMV)
Director name: Brooks-Johnson,Peter
Amount sold: 42,490 @ 614.90p
Value: £261,271.40

Tbc Bank Group (TBCG)
Director name: Shagidze,Giorgi
Amount sold: 23,000 @ 960.00p
Value: £220,800.01