Director dealings: Restaurant Group CFO ups stake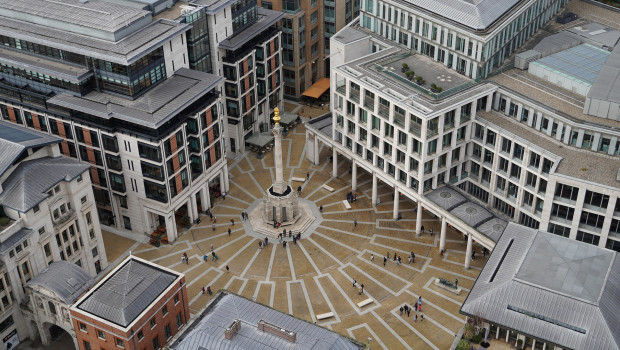 The Restaurant Group revealed on Wednesday that chief financial officer Kirk Davis had purchased 276,797 ordinary shares in the London-listed restaurant operator.
Davis, who took over as CFO back in February 2018, acquired the shares on Monday at an average price of 35.93p each, for a total value of £99,453.16.
The Wagamama parent company warned on profits in mid-March, saying trading in its concessions business was getting worse "by the day" as the coronavirus hit sales.
Like-for-like sales in the last two weeks had fallen 12.5% as the group forecast a full year fall of 25%. The government on Monday advised people to stay away from pubs and restaurants in a bid to stem the pandemic's spread, leading to a slump in footfall and share prices in the sector.
As of 1640 BST, RTN shares were down 1.86% at 41.22p.
Top Director Buys
Drax Group (DRX)
Director name: Gardiner,Will
Amount purchased: 97,500 @ 153.07p
Value: £149,243.25

Restaurant Group (RTN)
Director name: Davis,Kirk
Amount purchased: 276,797 @ 35.93p
Value: £99,453.16

Vistry Group (VTY)
Director name: Fitzgerald,Greg
Amount purchased: 15,570 @ 578.00p
Value: £89,994.60

Smith & Nephew (SN.)
Director name: Diggelmann,Roland
Amount purchased: 6,000 @ 1,424.29p
Value: £85,457.38

Drax Group (DRX)
Director name: Skelton ,Andy
Amount purchased: 50,824 @ 156.62p
Value: £79,600.55

1spatial (SPA)
Director name: Roberts,Andrew (Andy)
Amount purchased: 276,190 @ 21.00p
Value: £57,999.90

Dwf Group (DWF)
Director name: Savage,Luke
Amount purchased: 16,300 @ 87.00p
Value: £14,181.00

Octopus Renewables Infrastructure Trust (ORIT)
Director name: Austin,Philip
Amount purchased: 13,365 @ 104.80p
Value: £14,006.52

1spatial (SPA)
Director name: Milverton,Claire
Amount purchased: 59,803 @ 21.00p
Value: £12,558.63

Octopus Renewables Infrastructure Trust (ORIT)
Director name: Cameron,James
Amount purchased: 10,198 @ 104.80p
Value: £10,687.50

Frasers Group (FRAS)
Director name: Brayshaw,David
Amount purchased: 5,579 @ 182.50p
Value: £10,181.68

Oncimmune Holdings (ONC)
Director name: Hill,Adam
Amount purchased: 21,321 @ 46.90p
Value: £9,999.55

Octopus Renewables Infrastructure Trust (ORIT)
Director name: McNair,Audrey
Amount purchased: 9,485 @ 104.80p
Value: £9,940.28

Utilico Emerging Markets Ltd (di) (UEM)
Director name: Muh,Anthony
Amount purchased: 5,361 @ 157.00p
Value: £8,416.77

Utilico Emerging Markets Ltd (di) (UEM)
Director name: Hansen,Susan
Amount purchased: 5,361 @ 157.00p
Value: £8,416.77

Utilico Emerging Markets Ltd (di) (UEM)
Director name: Milne,Garth
Amount purchased: 4,289 @ 157.00p
Value: £6,733.73

Utilico Emerging Markets Ltd (di) (UEM)
Director name: Rennocks,John
Amount purchased: 4,112 @ 152.77p
Value: £6,281.90

Odyssean Investment Trust (OIT)
Director name: Tufnell ,Jane
Amount purchased: 5,486 @ 90.00p
Value: £4,937.40

Henderson Diversified Income Ltd. (HDIV)
Director name: Hadgill,Denise
Amount purchased: 5,000 @ 69.28p
Value: £3,464.00

Itv (ITV)
Director name: Harris,Mary
Amount purchased: 5,256 @ 63.80p
Value: £3,353.38

Ashmore Group (ASHM)
Director name: Adamson,Clive
Amount purchased: 56 @ 352.01p
Value: £197.12


Top Director Sells
Itv (ITV)
Director name: Mullins,Kyla
Amount sold: 194,166 @ 63.36p
Value: £123,020.28

Touchstone Exploration Inc Npv (di) (TXP)
Director name: Valentine,Thomas
Amount sold: 60,000 @ 26.30p
Value: £15,780.00

Bluebird Merchant Ventures (di) (BMV)
Director name: Morley-Kirk,Jonathan Charles Rowell
Amount sold: 200,000 @ 2.56p
Value: £5,120.00

Ashmore Group (ASHM)
Director name: Adamson,Clive
Amount sold: 28 @ 350.42p
Value: £98.12