Director dealings: Redrow director buys more than £0.1m worth of shares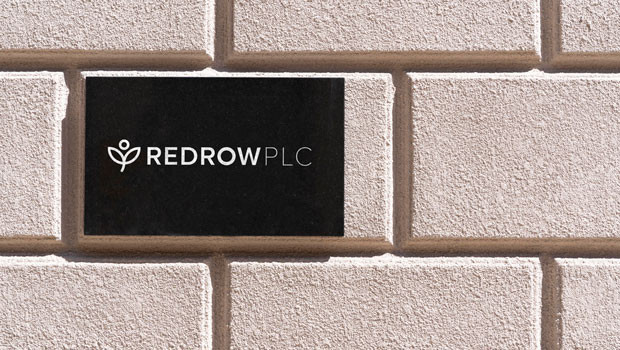 Redrow was near the top of the list of director buys on Thursday, after its senior independent director spent more than £0.1m on a tranche of shares.
The FTSE 250 housebuilder said Nicholas Hewson purchased 20,000 of its shares in a market transaction.
Hewson paid 519.7p for each share, spending a total of £103,940.00.
Elsewhere, MJ Gleeson disclosed a purchase worth over £50k, made by its chief executive officer.
The low-cost housebuilder said James Thomson bought 10,000 shares on Wednesday for 520p apiece, for a total of £52,000.
Following the transaction, which took place two days after Gleeson hiked its full-year expectations in a trading update, Thomson held a total of 41,239 of its shares, of 0.07% of its issued capital.
Reporting by Josh White at Sharecast.com.
Top Director Buys
Alphawave Ip Group (AWE)
Director name: Sutardja,Sehat
Amount purchased: 154,493 @ 119.23p
Value: £184,202.00

Redrow (RDW)
Director name: Nicholas Hewson ,Andrew
Amount purchased: 20,000 @ 519.70p
Value: £103,940.00

Marshalls (MSLH)
Director name: Coffey,Martyn
Amount purchased: 13,000 @ 450.00p
Value: £58,500.00

Mj Gleeson (GLE)
Director name: Thomson,James
Amount purchased: 10,000 @ 520.00p
Value: £52,000.00

Sequoia Economic Infrastructure Income Fund Limited (SEQI)
Director name: Jennings,Robert
Amount purchased: 55,000 @ 86.24p
Value: £47,432.00

Headlam Group (HEAD)
Director name: King,Simon
Amount purchased: 10,661 @ 279.90p
Value: £29,840.14

Marshalls (MSLH)
Director name: Lockwood,Justin
Amount purchased: 4,399 @ 455.00p
Value: £20,015.45

Reneuron Group (RENE)
Director name: Isted,Catherine
Amount purchased: 50,000 @ 31.90p
Value: £15,950.00

Sequoia Economic Infrastructure Income Fund Limited (SEQI)
Director name: Patel,Sarika
Amount purchased: 11,000 @ 84.76p
Value: £9,323.60

Serinus Energy Npv (SENX)
Director name: Auld,Jeffrey
Amount purchased: 98,000 @ 9.20p
Value: £9,016.00

Sequoia Economic Infrastructure Income Fund Limited (SEQI)
Director name: Stewart ,James
Amount purchased: 10,063 @ 84.40p
Value: £8,493.17

Active Energy Group (AEG)
Director name: Leahy,James Gerald
Amount purchased: 115,000 @ 4.39p
Value: £5,048.50

Sequoia Economic Infrastructure Income Fund Limited (SEQI)
Director name: Jennings,Robert
Amount purchased: 2,334 @ 84.63p
Value: £1,975.26

Hammerson (HMSO)
Director name: Raja,Himanshu
Amount purchased: 8,438 @ 21.33p
Value: £1,799.83

United Utilities Group (UU.)
Director name: Aspin,Phil
Amount purchased: 18 @ 1,026.20p
Value: £184.72

United Utilities Group (UU.)
Director name: Mogford,Steven L
Amount purchased: 18 @ 1,026.20p
Value: £184.72

United Utilities Group (UU.)
Director name: Beardmore,Louise
Amount purchased: 18 @ 1,026.20p
Value: £184.72

Cls Holdings (CLI)
Director name: Kirkman ,Andrew
Amount purchased: 75 @ 201.50p
Value: £151.13

Cls Holdings (CLI)
Director name: Widlund,Fredrik
Amount purchased: 75 @ 201.50p
Value: £151.13

Superdry (SDRY)
Director name: Wills,Shaun
Amount purchased: 112 @ 134.20p
Value: £150.30

Emis Group (EMIS)
Director name: Southby,Peter
Amount purchased: 8 @ 1,858.00p
Value: £148.64