Director dealings: Quarto director's company buys 105,000 shares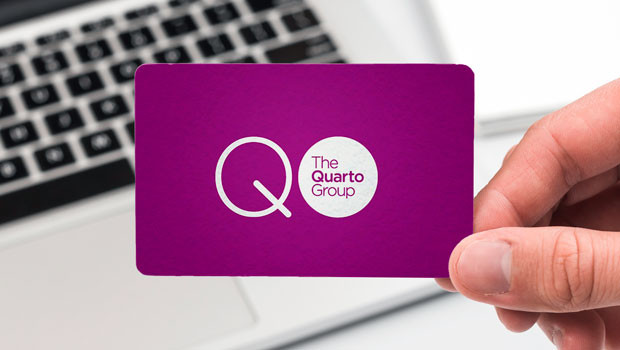 Quarto Group was at the top of the list of buys on Friday, after disclosing a series of purchases linked to a director.
The London-listed publisher said 1010 Printing Limited bought 40,000 shares at a price of 170p each, and 60,000 shares for 167 apiece.
Both of those transactions took place on Tuesday, and were valued at £68,000 and £100,200, respectively.
On Wednesday, 1010 Printing bought another 5,000 shares for 170p each, making the third purchase worth £8,500.
Quarto said 1010 Printing is a company "closely associated with" its executive director Chuk Kin Lau.
It was a quiet day for director sales, meanwhile, with no transactions to note on that side of the ledger as of Friday afternoon.
Top Director Buys
Quarto Group Inc. (QRT)
Director name: Lau,Chuk Kin
Amount purchased: 60,000 @ 167.00p
Value: £100,200.00

Quarto Group Inc. (QRT)
Director name: Lau,Chuk Kin
Amount purchased: 40,000 @ 170.00p
Value: £68,000.00

Hamak Gold Limited Npv (di) (HAMA)
Director name: Lampshire,Martin
Amount purchased: 215,000 @ 10.00p
Value: £21,500.00

More Acquisitions (TMOR)
Director name: McIllree ,Roderick
Amount purchased: 1,000,000 @ 1.06p
Value: £10,630.00

Quarto Group Inc. (QRT)
Director name: Lau,Chuk Kin
Amount purchased: 5,000 @ 170.00p
Value: £8,500.00

Rio Tinto (RIO)
Director name: Stausholm,Jakob
Amount purchased: 6 @ 6,170.68p
Value: £370.24

Rio Tinto (RIO)
Director name: Cunningham,Peter
Amount purchased: 6 @ 6,170.68p
Value: £370.24

Rio Tinto (RIO)
Director name: Stausholm,Jakob
Amount purchased: 6 @ 6,170.68p
Value: £370.24


Top Director Sells
Rio Tinto (RIO)
Director name: Cunningham,Peter
Amount sold: 4 @ 6,188.09p
Value: £247.52