Director dealings: Premier Technical Services heads sell 750,000 shares each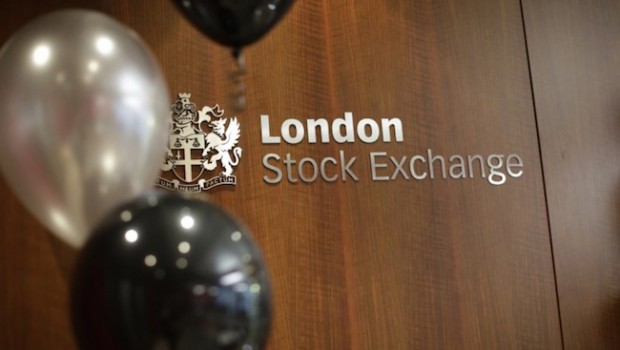 John Foley, chairman of UK-based permanent façade access equipment firm Premier Technical Services Group (PTSG), sold 750,000 ordinary shares in the company on Friday, as did chief executive Paul Teasdale, with the pair collecting over £1.5m a piece as a result of the two transactions.
The directors sold down their stakes at a price of 202.50p per share for a combined transaction total of £3,037,500.14, pocketing £1,518,750.07 each in the process.
PTSG anticipated that results for its most recent trading year would be in line with the board's expectations and noted that expected impacts from the liquidation of Carillion, of which the firm undertook an estimated £800,000 worth of work per year, to be minimal, with the work to be taken on by existing Premier clients.
On Tuesday, John Foley said, "Our strong performance reflects the success of our strategy to seek market dominance through organic growth and carefully selected acquisitions. We have a healthy pipeline of potential acquisitions to complement our unique business model, and will continue to appraise opportunities as they arise."
As of 1700 GMT, shares had fallen off 2.72% to 197.00p.
Top Director Buys
Dunelm Group (DNLM)
Director name: Harrison ,Andy
Amount purchased: 77,449 @ 640.77p
Value: 496,269.96£

Palace Capital (PCA)
Director name: Davis,Stanley H
Amount purchased: 100,000 @ 330.00p
Value: 330,000.00£

Franchise Brands (FRAN)
Director name: Poutney,David
Amount purchased: 490,000 @ 59.50p
Value: 291,550.01£

Merlin Entertainments (MERL)
Director name: Rautio,Trudy
Amount purchased: 19,000 @ 368.32p
Value: 69,980.04£

U And I Group (UAI)
Director name: Weiner,Matthew
Amount purchased: 21,914 @ 201.00p
Value: 44,047.14£

Cranswick (CWK)
Director name: Bottomley,Mark
Amount purchased: 618 @ 3,213.50p
Value: 19,859.43£

Keystone Inv Trust (KIT)
Director name: Hart,Katrina
Amount purchased: 1,091 @ 1,809.50p
Value: 19,741.64£

Brave Bison Group (BBSN)
Director name: Miller,Robin
Amount purchased: 1,900,000 @ 0.80p
Value: 15,200.00£

Brave Bison Group (BBSN)
Director name: Marshall,Paul
Amount purchased: 1,346,153 @ 0.78p
Value: 10,499.99£

Brave Bison Group (BBSN)
Director name: Hungate ,Claire
Amount purchased: 1,248,506 @ 0.80p
Value: 9,988.05£

Brave Bison Group (BBSN)
Director name: Campbell-White,Paul
Amount purchased: 628,930 @ 0.80p
Value: 4,999.99£

Coca-cola Hbc Ag (cdi) (CCH)
Director name: Bogdanovic,Zoran
Amount purchased: 151 @ 2,342.25p
Value: 3,536.80£

Coca-cola Hbc Ag (cdi) (CCH)
Director name: GUSTAVSSON,JAN
Amount purchased: 100 @ 2,342.25p
Value: 2,342.25£

Coca-cola Hbc Ag (cdi) (CCH)
Director name: Imellos,Michalis
Amount purchased: 48 @ 2,342.25p
Value: 1,124.28£

Coca-cola Hbc Ag (cdi) (CCH)
Director name: PAREZANOVIC,SANDA
Amount purchased: 33 @ 2,342.25p
Value: 772.94£

Rio Tinto (RIO)
Director name: Jacques,Jean-Sébastien
Amount purchased: 9 @ 4,060.73p
Value: 365.47£

Rio Tinto (RIO)
Director name: Lynch,Christopher
Amount purchased: 9 @ 4,060.73p
Value: 365.47£

Rio Tinto (RIO)
Director name: Jacques,Jean-Sébastien
Amount purchased: 9 @ 4,060.73p
Value: 365.47£

Rio Tinto (RIO)
Director name: Lynch,Christopher
Amount purchased: 9 @ 4,060.73p
Value: 365.47£

Wetherspoon (j.d.) (JDW)
Director name: Hutson,John
Amount purchased: 12 @ 1,273.00p
Value: 152.76£

Wetherspoon (j.d.) (JDW)
Director name: Whitley ,Ben
Amount purchased: 12 @ 1,273.00p
Value: 152.76£

Severfield (SFR)
Director name: Sanderson,Mark
Amount purchased: 179 @ 83.45p
Value: 149.38£

Wetherspoon (j.d.) (JDW)
Director name: Geoghegan,Martin
Amount purchased: 11 @ 1,273.00p
Value: 140.03£

Wetherspoon (j.d.) (JDW)
Director name: Cacioppo,Su
Amount purchased: 11 @ 1,273.00p
Value: 140.03£

Wetherspoon (j.d.) (JDW)
Director name: Slade,Miles
Amount purchased: 10 @ 1,273.00p
Value: 127.30£

Severfield (SFR)
Director name: Lawson,Ian
Amount purchased: 150 @ 83.45p
Value: 125.18£

Severfield (SFR)
Director name: Dunsmore,Alan
Amount purchased: 150 @ 83.45p
Value: 125.18£

Severfield (SFR)
Director name: Cochrane,Ian
Amount purchased: 150 @ 83.45p
Value: 125.18£


Top Director Sells
Premier Technical Services Group (PTSG)
Director name: Teasdale ,Paul William
Amount sold: 750,000 @ 202.50p
Value: 1,518,750.07£

Premier Technical Services Group (PTSG)
Director name: Foley,John R
Amount sold: 750,000 @ 202.50p
Value: 1,518,750.07£

Biffa (BIFF)
Director name: Davis,Mick
Amount sold: 200,000 @ 251.00p
Value: 502,000.00£

Hilton Food Group (HFG)
Director name: Watson,Robert
Amount sold: 24,850 @ 835.00p
Value: 207,497.51£

Park Group (PKG)
Director name: Woods,Gary
Amount sold: 206,139 @ 84.50p
Value: 174,187.46£

Cranswick (CWK)
Director name: Bottomley,Mark
Amount sold: 624 @ 3,210.21p
Value: 20,031.71£