Director dealings: Polymetal director makes share purchase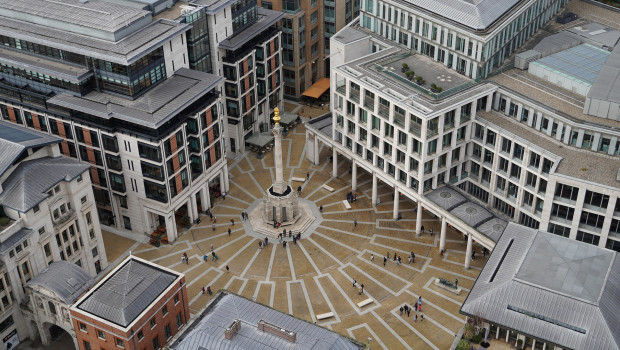 Polymetal International revealed on Tuesday that non-executive director Italia Boninelli had purchased 1,446 shares in the FTSE 100-listed precious metals mining group.
Boninelli, who made the purchase via her interest in the Zambetti International Trust, purchased 716 shares on Friday at an average price of 1,592.0p each, for a total value of £11,398.72, and acquired a further 730 shares on Monday at an average price of 1,573.50p each, for a total value of £11,486.55.
Back in May, Polymetal agreed to sell its North Kaluga polymetallic deposit in the Sverdlovsk region of Russia for around $27m.
Polymetal entered into a legally binding agreement to sell North Kaluga to North Kaluga Mining Limited. The deal consists of a $10.7m fixed upfront cash payment, 5% net smelter return (NSR) and 50% royalty on excess revenue.
As of 1640 BST, Polymetal shares were up 1.62% at 1,601p.
Top Director Buys
Polymetal International (POLY)
Director name: Boninelli,Italia
Amount purchased: 730 @ 1,573.50p
Value: £11,486.55

Polymetal International (POLY)
Director name: Boninelli,Italia
Amount purchased: 716 @ 1,592.00p
Value: £11,398.72

Equiniti Group (EQN)
Director name: Wakeley,Guy
Amount purchased: 1,209 @ 149.00p
Value: £1,801.41

Capita (CPI)
Director name: Murphy,Joseph
Amount purchased: 392 @ 43.98p
Value: £172.40

Capita (CPI)
Director name: Lewis,Jonathan (Jon)
Amount purchased: 392 @ 43.98p
Value: £172.40

Capita (CPI)
Director name: Browne,Lyndsay
Amount purchased: 392 @ 43.98p
Value: £172.40

Goco Group (GOCO)
Director name: Wrighton,Nick
Amount purchased: 152 @ 98.84p
Value: £150.24

Close Brothers Group (CBG)
Director name: Prebensen,Preben
Amount purchased: 13 @ 1,141.00p
Value: £148.33

Rathbone Brothers (RAT)
Director name: Stockton,Paul
Amount purchased: 10 @ 1,460.00p
Value: £146.00

Polymetal International (POLY)
Director name: Boninelli,Italia
Amount purchased: 7 @ 1,538.50p
Value: £107.70

Polymetal International (POLY)
Director name: Boninelli,Italia
Amount purchased: 7 @ 1,470.00p
Value: £102.90

Primary Health Properties (PHP)
Director name: Hyman,Harry Abraham
Amount purchased: 62 @ 155.20p
Value: £96.22

Primary Health Properties (PHP)
Director name: Hyman,Harry Abraham
Amount purchased: 62 @ 155.20p
Value: £96.22


Top Director Sells
Next Fifteen Communications (NFC)
Director name: Dyson,Tim
Amount sold: 74,404 @ 365.00p
Value: £271,574.61

Next Fifteen Communications (NFC)
Director name: Harris,Peter
Amount sold: 17,244 @ 365.00p
Value: £62,940.60