Director dealings: Polymetal director makes share purchase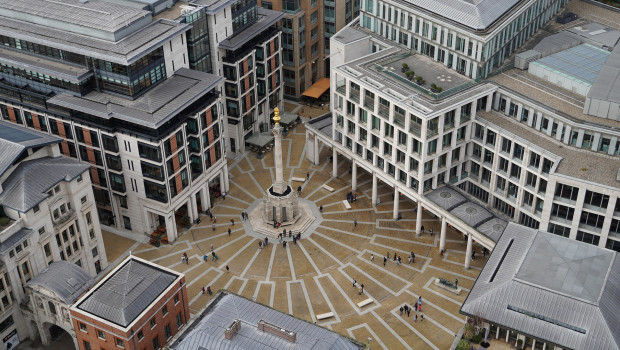 Polymetal revealed on Thursday that non-executive director Manuel Lino Silva De Sousa-Oliveira had acquired 8,000 ordinary shares in the FTSE 250-listed precious metals miner.
De Sousa-Oliveira, also an independent director at Chilean mining outfit Antofagasta, purchased the shares on Tuesday at an average price of 1,120.23p each, for a total value of £89,618.55.
In late August, Polymetal said higher production had helped it report a strong rise in interim adjusted core earnings as its Kyzyl mine in Kazakhstan delivered at full capacity.
Adjusted earnings before interest, tax, depreciation and amortisation rose 34% $403m on gold equivalent production growth of 22%.
Gold sales were 604,000 oz, up 36% year-on-year, while silver sales were down 15% to 10.3m oz, in line with production volume dynamics, Polymetal said on Tuesday.
As of 1630 BST, Polymetal shares had picked up 1.78% to 1,171p.
Top Director Buys
Polymetal International (POLY)
Director name: Sousa-Oliveira,M L S De
Amount purchased: 8,000 @ 1,120.23p
Value: £89,618.55

Jadestone Energy Inc Npv (di) (JSE)
Director name: McLaren,Iain
Amount purchased: 112,870 @ 48.22p
Value: £54,425.91

888 Holdings (888)
Director name: Summerfield,Mark
Amount purchased: 30,000 @ 154.00p
Value: £46,200.00

Jadestone Energy Inc Npv (di) (JSE)
Director name: McLaren,Iain
Amount purchased: 50,000 @ 48.39p
Value: £24,195.00

Bp (BP.)
Director name: Gilvary,Brian
Amount purchased: 63 @ 504.80p
Value: £318.02

Unilever (ULVR)
Director name: Pitkethly,Graeme
Amount purchased: 3 @ 4,922.00p
Value: £147.66


Top Director Sells
Jadestone Energy Inc Npv (di) (JSE)
Director name: McLaren,Iain
Amount sold: 112,870 @ 48.20p
Value: £54,403.34