Director dealings: Polymetal COO sells shares, Volex director ups stake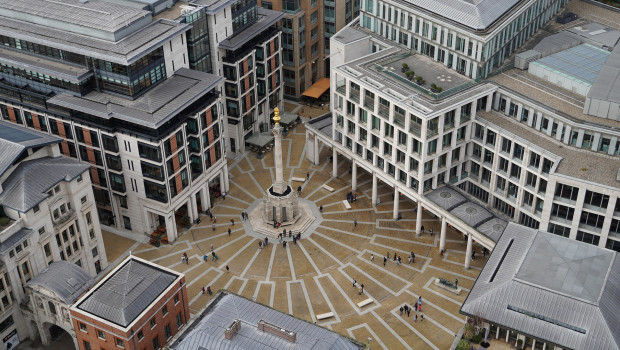 Polymetal International revealed on Tuesday that chief operating officer Vitaly Savchenko had disposed of 10,000 ordinary shares in the FTSE 100-listed precious metals miner.
Savchenko, who was appointed to Polymetal's board back in 2009, sold the shares on Friday at an average price of 1,500.0p each, for a total value of £150,000.
Back in May, Polymetal agreed to sell its North Kaluga polymetallic deposit in the Sverdlovsk region of Russia for around $27m.
On the other side of the coin, Volex non-executive director Nat Rothschild snapped up 67,171 ordinary shares in the electrical and optical cables supplier at an average price of 151.38p each, for a total transaction amount of £101,681.44.
As of 1630 BST, Polymetal shares were up 2.48% at 1,571.00p, while Volex shares were 3.67% higher at 155.50p.
Top Director Buys
Volex (VLX)
Director name: Rothschild,Nathaniel
Amount purchased: 67,171 @ 151.38p
Value: £101,681.44

Vpc Specialty Lending Investments (VSL)
Director name: Levy,Richard
Amount purchased: 64,698 @ 69.00p
Value: £44,641.62

Oxford Biodynamics (OBD)
Director name: Diggle,Stephen Charles
Amount purchased: 60,000 @ 59.33p
Value: £35,598.00

Share Plc (SHRE)
Director name: Thomas ,Gareth
Amount purchased: 53,829 @ 27.86p
Value: £14,996.76

Directa Plus (DCTA)
Director name: Gann,David Michael
Amount purchased: 13,716 @ 75.00p
Value: £10,287.00

Personal Assets Trust (PNL)
Director name: Angus,Robin John
Amount purchased: 3 @ 44,294.00p
Value: £1,328.82

Personal Assets Trust (PNL)
Director name: Angus,Robin John
Amount purchased: 3 @ 44,294.00p
Value: £1,328.82

Centaur Media (CAU)
Director name: Mukerji,Swagatam
Amount purchased: 867 @ 25.95p
Value: £224.99

Homeserve (HSV)
Director name: Rusin,Tom
Amount purchased: 13 @ 1,300.00p
Value: £169.00

Homeserve (HSV)
Director name: Bower,David
Amount purchased: 12 @ 1,300.00p
Value: £156.00

Homeserve (HSV)
Director name: Harpin,Richard
Amount purchased: 12 @ 1,300.00p
Value: £156.00


Top Director Sells
Polymetal International (POLY)
Director name: Nesis,Vitaly
Amount sold: 10,000 @ 1,500.00p
Value: £150,000.00

Qinetiq Group (QQ.)
Director name: Wadey ,Steve
Amount sold: 18,475 @ 315.00p
Value: £58,196.25

Touchstone Exploration Inc Npv (di) (TXP)
Director name: Wright,John D.
Amount sold: 56,300 @ 52.70p
Value: £29,670.10

Ip Group (IPO)
Director name: Baynes,David
Amount sold: 37,978 @ 63.17p
Value: £23,990.70

Ip Group (IPO)
Director name: Smith,Greg
Amount sold: 36,406 @ 63.17p
Value: £22,997.67