Director dealings: Polar Capital co-founder ups stake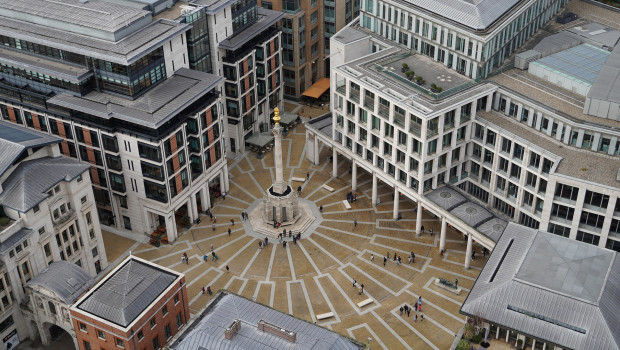 Polar Capital revealed on Monday that non-executive director Brian Ashford-Russell had acquired 106,544 ordinary shares in the London-listed asset manager.
Ashford-Russell, who co-founded Polar Capital, purchased the shares on Friday at an average price of 490.80p, for a total transaction value of £522,917.95.
As of 1630 BST, Polar Capital shares were up 0.82% at 494p.
Top Director Buys
Thinksmart Limited (di) (TSL)
Director name: Montarello,Natale Ronald
Amount purchased: 1,702,997 @ 20.50p
Value: £349,114.38

Jpmorgan Euro Small Co. Trust (JESC)
Director name: White,Stephen
Amount purchased: 25,000 @ 365.00p
Value: £91,250.00

Arena Events Group (ARE)
Director name: Lawless,Gregory Malcolm
Amount purchased: 400,000 @ 5.30p
Value: £21,200.00

Kingswood Holdings Limited (KWG)
Director name: Hudd,David
Amount purchased: 100,000 @ 20.00p
Value: £20,000.00

Crest Nicholson Holdings (CRST)
Director name: Cooper,Duncan
Amount purchased: 5,000 @ 211.12p
Value: £10,555.98

Forterra (FORT)
Director name: Niblett,Vince
Amount purchased: 2,812 @ 177.79p
Value: £4,999.45

Forterra (FORT)
Director name: Harrison,Stephen
Amount purchased: 1,144 @ 174.79p
Value: £1,999.60

Forterra (FORT)
Director name: Harrison,Stephen
Amount purchased: 750 @ 176.59p
Value: £1,324.43

Nexus Infrastructure (NEXS)
Director name: Martin,Alan
Amount purchased: 129 @ 154.50p
Value: £199.30

Marshalls (MSLH)
Director name: Clarke,Jack
Amount purchased: 24 @ 620.00p
Value: £148.80

Marshalls (MSLH)
Director name: Coffey,Martyn
Amount purchased: 24 @ 620.00p
Value: £148.80

Bmo Real Estate Investments Limited (BREI)
Director name: Henderson,Alexa
Amount purchased: 87 @ 59.24p
Value: £51.54


Top Director Sells
Polar Capital Holdings (POLR)
Director name: Ashford-Russell,Brian J D
Amount sold: 106,544 @ 490.80p
Value: £522,917.95

Thinksmart Limited (di) (TSL)
Director name: Montarello,Natale Ronald
Amount sold: 1,702,997 @ 20.50p
Value: £349,114.38

Touchstone Exploration Inc Npv (di) (TXP)
Director name: Vredenburg,Harrie
Amount sold: 38,282 @ 53.20p
Value: £20,366.02