Director dealings: Personal Assets Trust director lowers stake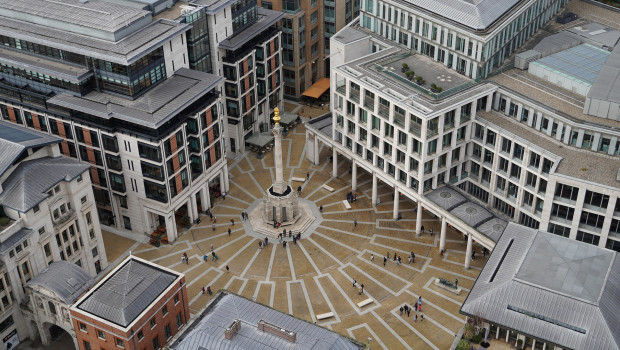 Personal Assets Trust director Frank Rushbrook disposed of 114 ordinary shares in the Edinburgh based self-managed investment vehicle on Monday.
Rushbrook, who joined the board of Personal Assets Trust back in July 2009, sold the shares at an average price of 39,700p each, for a total value of £45,258.
Back in November, the trust revealed that its net asset value per share had risen 1.9% to £395.50 in the six months ended 31 October, while the group's share price had shot up around £8 to £400 in the same period, representing a premium of 1.1% to the company's NAV.
Looking forward, Personal Assets said monetary conditions were "only likely to get tighter" with the European Central Bank, following the Federal Reserve, committing to retreat from quantitative easing.
The trust added that earnings momentum from tax cuts would begin to dissipate while GDP growth was likely to taper.
However, barring a "material deterioration in conditions", the PAT said central bankers would be "reluctant" to step in and rescue markets. While, for those with liquidity, bargain hunting "may not be too far away".
As of 1620 GMT, Personal Assets share price had inched forward 0.32% to 39,828p.
Top Director Buys
Coro Energy (CORO)
Director name: Menzies,James
Amount purchased: 1,137,817 @ 2.50p
Value: £28,445.43

Coro Energy (CORO)
Director name: Parsons,James
Amount purchased: 599,802 @ 2.50p
Value: £14,995.05

Coro Energy (CORO)
Director name: Parsons,James
Amount purchased: 545,274 @ 2.75p
Value: £14,995.03

Diageo (DGE)
Director name: Ferrán,Javier
Amount purchased: 275 @ 3,009.00p
Value: £8,274.75

Sysgroup (SYS)
Director name: Binks,Adam
Amount purchased: 10,000 @ 41.33p
Value: £4,133.00

Prudential (PRU)
Director name: FitzPatrick,Mark
Amount purchased: 13 @ 1,518.00p
Value: £197.34

Prudential (PRU)
Director name: Wells,Mike
Amount purchased: 13 @ 1,518.00p
Value: £197.34

Prudential (PRU)
Director name: Turner,James
Amount purchased: 12 @ 1,518.00p
Value: £182.16

Prudential (PRU)
Director name: Foley,John W.
Amount purchased: 11 @ 1,518.00p
Value: £166.98

British American Tobacco (BATS)
Director name: Stevens,Ben
Amount purchased: 6 @ 2,776.00p
Value: £166.56

British American Tobacco (BATS)
Director name: Durante,Nicandro
Amount purchased: 6 @ 2,776.00p
Value: £166.56

Charles Stanley Group (CAY)
Director name: Teper,Gary
Amount purchased: 59 @ 255.00p
Value: £150.45

Charles Stanley Group (CAY)
Director name: Coutts,Ben Money
Amount purchased: 59 @ 255.00p
Value: £150.45

Charles Stanley Group (CAY)
Director name: Abberley,Paul
Amount purchased: 59 @ 255.00p
Value: £150.45

Mondi (MNDI)
Director name: Hampshire,Jenny
Amount purchased: 8 @ 1,855.17p
Value: £148.41

Mondi (MNDI)
Director name: King,Andrew
Amount purchased: 8 @ 1,855.17p
Value: £148.41

Mitchells & Butlers (MAB)
Director name: Urban,Phil
Amount purchased: 49 @ 283.30p
Value: £138.82

Mitchells & Butlers (MAB)
Director name: Jones,Timothy (Tim) Charles
Amount purchased: 48 @ 283.30p
Value: £135.98

Mitchells & Butlers (MAB)
Director name: McMahon,Greg
Amount purchased: 36 @ 283.30p
Value: £101.99

Qinetiq Group (QQ.)
Director name: Wadey ,Steve
Amount purchased: 25 @ 302.43p
Value: £75.61

Qinetiq Group (QQ.)
Director name: Smith,David
Amount purchased: 12 @ 302.43p
Value: £36.29


Top Director Sells
Personal Assets Trust (PNL)
Director name: Rushbrook ,Frank
Amount sold: 114 @ 39,700.00p
Value: £45,258.00