Director dealings: Persimmon boss sells some shares near technical resistance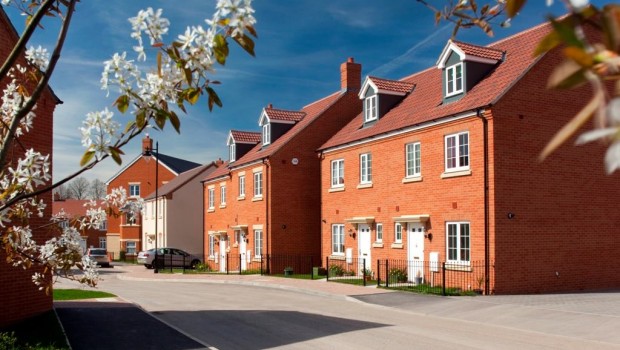 Persimmon boss Dave Jenkinson sold 89,851 shares at 2,476.88p apiece on 3 June as the shares approached technical resistance at around 2,500.0p.
He pocketed £2,218,813.94 in the process.
In its most recent trading update year-to-date through the end of April, the company reported a "strong" start to 2020, with average private sales during the first 11 weeks up by roughly 10%.
Even throughout the lockdown, customer enquiries remained "at good levels, providing some encouragement on the resilience of demand."
It also boasted of a "robust" current forward sales position, which including legal completions taken to date in 2020 stood at £2.4bn (2019: £2.7bn).
The company also reported an increase in the average private selling price of a new Persimmon home in its forward order book to approximately £244,500, against about £237,850 at the same point in 2019.
Following the 3 June transaction, Jenkinson still held 783,290 shares.
Top Director Buys
Oncimmune Holdings (ONC)
Director name: Bunting,Timothy
Amount purchased: 150,000 @ 119.20p
Value: £178,800.00

Braveheart Investment Group (BRH)
Director name: Brown ,Trevor
Amount purchased: 972,385 @ 17.00p
Value: £165,305.45

Getbusy (GETB)
Director name: Jakeman,Miles Gareth
Amount purchased: 150,000 @ 64.00p
Value: £96,000.00

Polar Capital Holdings (POLR)
Director name: Rochussen,Gavin
Amount purchased: 19,022 @ 445.00p
Value: £84,647.90

Polar Capital Holdings (POLR)
Director name: Mansell,John
Amount purchased: 14,946 @ 445.00p
Value: £66,509.70

Cadogan Petroleum (CAD)
Director name: Khallouf,Fady
Amount purchased: 2,250,000 @ 2.45p
Value: £55,125.00

Polar Capital Holdings (POLR)
Director name: Rochussen,Gavin
Amount purchased: 6,185 @ 465.00p
Value: £28,760.25

Oncimmune Holdings (ONC)
Director name: Schmidt ,Meinhard
Amount purchased: 13,000 @ 188.50p
Value: £24,505.00

Polar Capital Holdings (POLR)
Director name: Mansell,John
Amount purchased: 4,859 @ 465.00p
Value: £22,594.35

Dx (group) (DX.)
Director name: Series ,Ronald
Amount purchased: 100,000 @ 12.44p
Value: £12,440.00

Oncimmune Holdings (ONC)
Director name: Hill,Adam
Amount purchased: 8,481 @ 117.90p
Value: £9,999.10

Bmo Uk High Income Trust (BHI)
Director name: Mitchell,Stephen
Amount purchased: 12,675 @ 78.60p
Value: £9,962.55

Dx (group) (DX.)
Director name: Series ,Ronald
Amount purchased: 40,000 @ 12.43p
Value: £4,972.00

Hastings Group Holdings (HSTG)
Director name: Worth,John
Amount purchased: 895 @ 184.40p
Value: £1,650.37

Resolute Mining Limited Npv (di) (RSG)
Director name: Welborn ,John Paul
Amount purchased: 50,000 @ $0.01
Value: $295.74

Fundsmith Emerging Equities Trust (FEET)
Director name: Potter,David R W
Amount purchased: 27 @ 1,083.50p
Value: £292.55

Primary Health Properties (PHP)
Director name: Hyman,Harry Abraham
Amount purchased: 63 @ 153.50p
Value: £96.70

Primary Health Properties (PHP)
Director name: Hyman,Harry Abraham
Amount purchased: 63 @ 153.50p
Value: £96.70


Top Director Sells
Persimmon (PSN)
Director name: Jenkinson,David
Amount sold: 89,581 @ 2,476.88p
Value: £2,218,813.94

Avast (AVST)
Director name: Claesson,Ulf
Amount sold: 250,000 @ 486.89p
Value: £1,217,224.96

Avast (AVST)
Director name: Claesson,Ulf
Amount sold: 250,000 @ 486.89p
Value: £1,217,224.96

Xp Power Ltd. (di) (XPP)
Director name: Sng ,Andy
Amount sold: 7,900 @ 3,557.00p
Value: £281,003.00

Vectura Group (VEC)
Director name: Fry,Paul
Amount sold: 106,312 @ 88.25p
Value: £93,820.34