Director dealings: Pershing Square director makes share purchase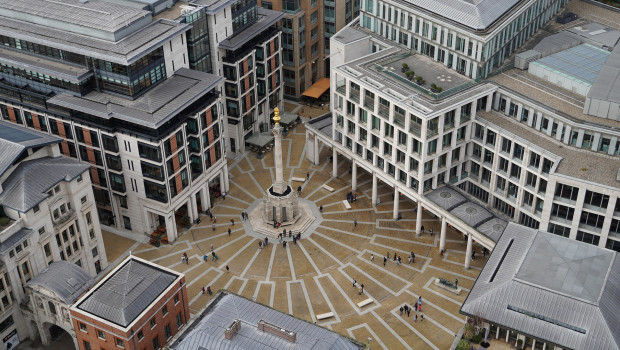 Pershing Square revealed on Friday that non-executive director Andrew Henton had acquired 4,775 ordinary shares in the London-listed hedge fund manager.
Henton, who joined the group in September, purchased the shares at an average price of 2,250.0p each, for a total value of £107,437.50.
As of 1645 GMT, Pershing Square shares were up 1.11% at 2,275.0p.
Top Director Buys
Pershing Square Holdings Ltd Npv (PSH)
Director name: Henton,Andrew
Amount purchased: 4,775 @ 2,250.00p
Value: £107,437.50

Sampo Oyj (0HAG)
Director name: Wahlroos,Björn
Amount purchased: 1,595 @ 36.58
Value: 58,349.40

Enteq Upstream (NTQ)
Director name: Law,Andrew
Amount purchased: 446,307 @ 12.35p
Value: £55,118.91

Bae Systems (BA.)
Director name: Anderson,Nick
Amount purchased: 9,100 @ 463.01p
Value: £42,133.91

Baillie Gifford Us Growth Trust (USA)
Director name: Burnet,Tom
Amount purchased: 14,540 @ 274.40p
Value: £39,897.76

Sampo Oyj (0HAG)
Director name: Fagerholm,Jannica
Amount purchased: 1,077 @ 36.58
Value: 39,399.57

Blackrock World Mining Trust (BRWM)
Director name: Oliveira,Ollie
Amount purchased: 8,000 @ 432.70p
Value: £34,616.00

Sampo Oyj (0HAG)
Director name: Mäkinen ,Antti
Amount purchased: 697 @ 36.58
Value: 25,498.14

Sampo Oyj (0HAG)
Director name: Murto,Risto
Amount purchased: 697 @ 36.58
Value: 25,498.14

Sampo Oyj (0HAG)
Director name: Clausen,Christian
Amount purchased: 650 @ 36.49
Value: 23,718.50

Dcc (DCC)
Director name: Breuer ,Mark
Amount purchased: 357 @ 5,625.00p
Value: £20,081.25

Yu Group (YU.)
Director name: Perkins,Tony
Amount purchased: 15,000 @ 99.00p
Value: £14,850.00

Novacyt S.a. (cdi) (NCYT)
Director name: Crinelli ,Jean-Pierre
Amount purchased: 1,541 @ 9.70
Value: 13,466.40

Emis Group (EMIS)
Director name: McKeon,Andrew
Amount purchased: 1,121 @ 980.00p
Value: £10,985.80

Foresight Solar Fund Limited (FSFL)
Director name: Ambler,Christopher
Amount purchased: 9,638 @ 103.75p
Value: £9,999.43

Novacyt S.a. (cdi) (NCYT)
Director name: Crinelli ,Jean-Pierre
Amount purchased: 8,000 @ 1.27
Value: 9,181.98

Yu Group (YU.)
Director name: Glasgow,John
Amount purchased: 8,411 @ 107.00p
Value: £8,999.77

Concurrent Technologies (CNC)
Director name: Annear,J B
Amount purchased: 5,000 @ 90.00p
Value: £4,500.00

Emis Group (EMIS)
Director name: McKeon,Andrew
Amount purchased: 200 @ 974.00p
Value: £1,948.00

Schroder Income Growth Fund (SCF)
Director name: McIntyre ,Fraser
Amount purchased: 130 @ 262.96p
Value: £341.85

Go-ahead Group (GOG)
Director name: Brown,David
Amount purchased: 19 @ 816.95p
Value: £155.22

Charles Stanley Group (CAY)
Director name: Coutts,Ben Money
Amount purchased: 60 @ 249.80p
Value: £149.88

Charles Stanley Group (CAY)
Director name: Abberley,Paul
Amount purchased: 60 @ 249.80p
Value: £149.88

Go-ahead Group (GOG)
Director name: Ferguson,Carolyn
Amount purchased: 18 @ 816.95p
Value: £147.05


Top Director Sells
Ideagen (IDEA)
Director name: Dorks,Ben
Amount sold: 300,000 @ 220.00p
Value: £660,000.01

Ideagen (IDEA)
Director name: Hayes,Emma
Amount sold: 93,750 @ 220.00p
Value: £206,250.00

Kerry Group 'a' Shares (KYGA)
Director name: Brady,Hugh
Amount sold: 1,250 @ 116.24
Value: 145,306.20