Director dealings: Parlour Products offloads SCS shares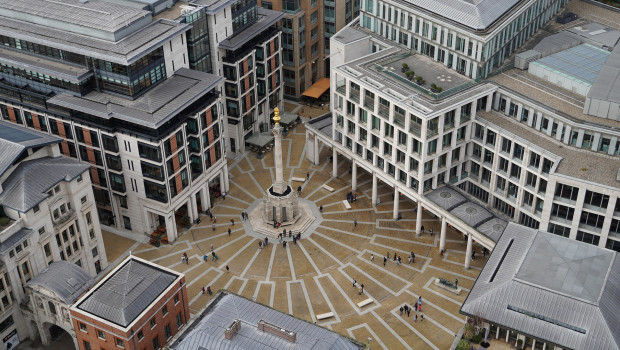 SCS Group revealed on Thursday that Parlour Products, a company in which non-executive director Paul Daccus held an interest, had sold 6.25m ordinary shares in the London-listed home furnishings retailer.
Parlour disposed of the shares on Wednesday at an average price of 220.0p each, for a total value of £13.75m.
Back in early October, SCS shares slumped as the sofa retailer cautioned that trading conditions since the start of the new financial year have been "more challenging", with like-for-like order intake down.
In the period from 28 July to 29 September, LFL order intake fell 7.6%, with the company pinning the blame on record temperatures across the August bank holiday weekend and increasing political and economic uncertainty.
As of 1640 BST, SCS shares were down 2.67% at 219p.
Top Director Buys
Lok'n Store Group (LOK)
Director name: Peal,Charles
Amount purchased: 84,525 @ 563.84p
Value: £476,589.56

Gvc Holdings (GVC)
Director name: Gibson,J M Barry
Amount purchased: 13,000 @ 794.44p
Value: £103,277.85

Gvc Holdings (GVC)
Director name: Gibson,J M Barry
Amount purchased: 12,000 @ 796.50p
Value: £95,579.40

Lok'n Store Group (LOK)
Director name: Peal,Charles
Amount purchased: 12,844 @ 562.00p
Value: £72,183.28

Standard Life Aberdeen (SLA)
Director name: Asquith,Jonathan
Amount purchased: 20,000 @ 310.71p
Value: £62,142.00

Banco Santander S.a. (BNC)
Director name: Akbari,Homaira
Amount purchased: 5,000 @ 3.67
Value: 16,217.41

Surgical Innovations Group (SUN)
Director name: Hardy,Paul
Amount purchased: 100,000 @ 2.30p
Value: £2,300.00

Rolls-royce Holdings (RR.)
Director name: Davis ,Ian
Amount purchased: 259 @ 764.40p
Value: £1,979.80

Rolls-royce Holdings (RR.)
Director name: Cairnie ,Ruth
Amount purchased: 254 @ 764.40p
Value: £1,941.58

Rps Group (RPS)
Director name: Young,Gary
Amount purchased: 1,230 @ 146.30p
Value: £1,799.49

Rps Group (RPS)
Director name: Douglas,John
Amount purchased: 1,230 @ 146.30p
Value: £1,799.49

Rolls-royce Holdings (RR.)
Director name: Yang,Lee Hsien
Amount purchased: 129 @ 764.40p
Value: £986.08

Nexus Infrastructure (NEXS)
Director name: Hillman,Dawn
Amount purchased: 128 @ 155.50p
Value: £199.04

Nexus Infrastructure (NEXS)
Director name: Sweeney,Charles
Amount purchased: 128 @ 155.50p
Value: £199.04

Nexus Infrastructure (NEXS)
Director name: Martin,Alan
Amount purchased: 128 @ 155.50p
Value: £199.04


Top Director Sells
Scs Group (SCS)
Director name: Daccus,Paul
Amount sold: 6,250,000 @ 220.00p
Value: £13,750,000.30