Director dealings: Pantheon International director ups stake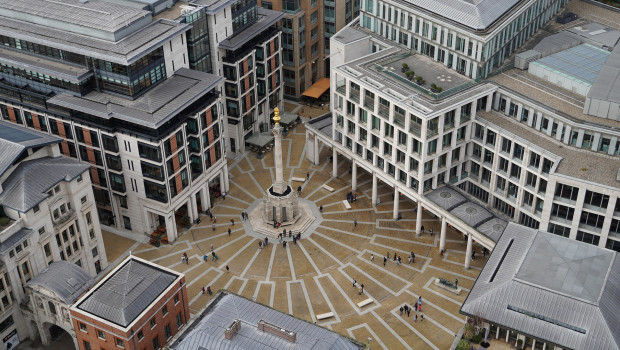 Pantheon International revealed on Tuesday that non-executive director Dame Sue Owen had purchased 820 ordinary shares in the FTSE 250-listed investment trust.
Owen, who joined Pantheon's board back in September, acquired the shares on Monday at an average price of of 2,383.60p each, for a total value of £19,545.52.
Back in February, Pantheon International reported a 10.7% improvement in its net asset value per share in its half-year results to 2,674.3p.
Pantheon said total net assets at period end, on 30 November, were ahead to £1.447bn from £1.307bn at the end of May.
Its ordinary share price increased to 2,050.0p from 2,010.0p - an increase of 2% - although the discount did widen from 17% to 23%, which Pantheon said reflected a sector-wide trend.
As of 1640 GMT, Pantheon shares were flat on 2,835p.
Top Director Buys
Airtel Africa (AAF)
Director name: Mittal,Shravin Bharti
Amount purchased: 250,000 @ 78.81p
Value: £197,025.00

Airtel Africa (AAF)
Director name: Mittal,Shravin Bharti
Amount purchased: 250,000 @ 78.00p
Value: £194,999.99

Airtel Africa (AAF)
Director name: Mittal,Shravin Bharti
Amount purchased: 150,000 @ 78.96p
Value: £118,440.00

Amati Aim Vct (AMAT)
Director name: Lawrence,Peter
Amount purchased: 67,444 @ 148.27p
Value: £99,999.22

Amati Aim Vct (AMAT)
Director name: Lawrence,Peter
Amount purchased: 67,444 @ 148.27p
Value: £99,999.22

Pantheon International (PIN)
Director name: Owen,Dame Sue
Amount purchased: 820 @ 2,383.60p
Value: £19,545.52

Horizonte Minerals (HZM)
Director name: Retter,Simon
Amount purchased: 462,993 @ 3.13p
Value: £14,491.68

Diageo (DGE)
Director name: Ferrán,Javier
Amount purchased: 271 @ 3,051.00p
Value: £8,268.21

F&c Investment Trust (FCIT)
Director name: Bone,Roger
Amount purchased: 137 @ 729.00p
Value: £998.73

F&c Investment Trust (FCIT)
Director name: Hewitt,Jeffrey
Amount purchased: 68 @ 729.00p
Value: £495.72

Nexus Infrastructure (NEXS)
Director name: Hillman,Dawn
Amount purchased: 118 @ 170.00p
Value: £200.60

Nexus Infrastructure (NEXS)
Director name: Martin,Alan
Amount purchased: 118 @ 170.00p
Value: £200.60

Nexus Infrastructure (NEXS)
Director name: Sweeney,Charles
Amount purchased: 117 @ 170.00p
Value: £198.90

Prudential (PRU)
Director name: Wells,Mike
Amount purchased: 15 @ 1,308.25p
Value: £196.24

Prudential (PRU)
Director name: FitzPatrick,Mark
Amount purchased: 14 @ 1,308.25p
Value: £183.15

Diageo (DGE)
Director name: Mikells,Kathryn
Amount purchased: 5 @ 3,051.50p
Value: £152.57

National Grid (NG.)
Director name: Agg,Andrew
Amount purchased: 17 @ 890.76p
Value: £151.43

National Grid (NG.)
Director name: Pettigrew,John
Amount purchased: 17 @ 890.76p
Value: £151.43

Taylor Wimpey (TW.)
Director name: Carney,Chris
Amount purchased: 85 @ 177.35p
Value: £150.75

Taylor Wimpey (TW.)
Director name: Daly,Jennie
Amount purchased: 85 @ 177.35p
Value: £150.75

Qinetiq Group (QQ.)
Director name: Wadey ,Steve
Amount purchased: 44 @ 341.23p
Value: £150.14

Qinetiq Group (QQ.)
Director name: Smith,David
Amount purchased: 44 @ 341.23p
Value: £150.14

Daily Mail And General Trust A (non.v) (DMGT)
Director name: Zwillenberg,Paul
Amount purchased: 18 @ 831.00p
Value: £149.58

Taylor Wimpey (TW.)
Director name: Redfern,Pete
Amount purchased: 84 @ 177.35p
Value: £148.97

Taylor Wimpey (TW.)
Director name: Daly,Jennie
Amount purchased: 84 @ 177.35p
Value: £148.97

Mondi (MNDI)
Director name: King,Andrew
Amount purchased: 9 @ 1,635.69p
Value: £147.21

National Grid (NG.)
Director name: Kay,Alison
Amount purchased: 14 @ 890.76p
Value: £124.71

Daily Mail And General Trust A (non.v) (DMGT)
Director name: Beatty,Kevin
Amount purchased: 15 @ 831.00p
Value: £124.65

Diageo (DGE)
Director name: Moriarty,Siobhán
Amount purchased: 4 @ 3,051.50p
Value: £122.06

F&c Investment Trust (FCIT)
Director name: Knapp,Edward
Amount purchased: 14 @ 729.00p
Value: £102.06

Prudential (PRU)
Director name: Turner,James
Amount purchased: 1 @ 1,308.25p
Value: £13.08


Top Director Sells
Checkit (CKT)
Director name: Daley,Keith Anthony
Amount sold: 14,473,677 @ 65.00p
Value: £9,407,889.70

Checkit (CKT)
Director name: Wilson,John Frederick
Amount sold: 2,043,064 @ 65.00p
Value: £1,327,991.55

Checkit (CKT)
Director name: Weatherstone,Andrew
Amount sold: 465,661 @ 65.00p
Value: £302,679.64

Checkit (CKT)
Director name: Piper,Ric
Amount sold: 280,016 @ 65.00p
Value: £182,010.39

Checkit (CKT)
Director name: Ciuccio ,Giovanni
Amount sold: 8,065 @ 65.00p
Value: £5,242.25