Director dealings: Pan African Resources finance director ups stake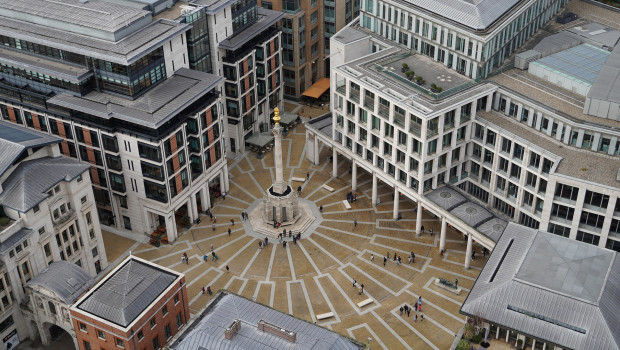 Pan African Resources revealed on Thursday that finance director Deon Louw had acquired 220,000 ordinary shares in the AIM-listed gold producer.
Louw, who was appointed to the board of Pan African in 2015, purchased the shares on Wednesday at an average price of 341.54p each, for a total value of £751,388.01.
Following the transaction, Louw holds 3.12m ordinary Pan African shares, representing 0.1397% of the company's issued share capital.
As of 1655 BST, Pan African shares were down 3.32% at 16.32p.
Top Director Buys
Pan African Resources (PAF)
Director name: Louw,Deon
Amount purchased: 220,000 @ 341.54p
Value: £751,388.01

Innovaderma (IDP)
Director name: Ward,Mark Michael
Amount purchased: 223,133 @ 40.50p
Value: £90,368.87

Audioboom Group (BOOM)
Director name: Maddock,Roger
Amount purchased: 3,500 @ 945.00p
Value: £33,075.00

(HWG)
Director name: Shillaw,Lynda
Amount purchased: 18,283 @ 163.21p
Value: £29,839.68

(ART)
Director name: Ridley,David John
Amount purchased: 23,800 @ 84.00p
Value: £19,992.00

Nuformix (NFX)
Director name: Riddell,Alastair James
Amount purchased: 350,000 @ 1.35p
Value: £4,725.00

Games Workshop Group (GAW)
Director name: Rountree,Kevin
Amount purchased: 25 @ 12,108.00p
Value: £3,027.00

(ART)
Director name: Dane,Andrew William
Amount purchased: 3,570 @ 84.00p
Value: £2,998.80

Johnson Matthey (JMAT)
Director name: MacLeod,Robert
Amount purchased: 15 @ 2,696.50p
Value: £404.48

Krm22 (KRM)
Director name: Todd,Thomas Keith
Amount purchased: 1,434 @ 25.20p
Value: £361.37

Anglo American (AAL)
Director name: Pearce,Stephen
Amount purchased: 5 @ 3,039.00p
Value: £151.95

Anglo American (AAL)
Director name: O'Neill ,Tony
Amount purchased: 5 @ 3,039.00p
Value: £151.95

Anglo American (AAL)
Director name: Cutifani,Mark
Amount purchased: 5 @ 3,039.00p
Value: £151.95

Go-ahead Group (GOG)
Director name: Ferguson,Carolyn
Amount purchased: 17 @ 889.03p
Value: £151.14

Go-ahead Group (GOG)
Director name: Brown,David
Amount purchased: 17 @ 889.03p
Value: £151.14


Top Director Sells
Vietnam Holding Ltd (VNH)
Director name: Funaki,Hiroshi
Amount sold: 916,905 @ $4.45
Value: $3,366,697.78

Colefax Group (CFX)
Director name: Green,David
Amount sold: 199,161 @ 615.00p
Value: £1,224,840.17

Biffa (BIFF)
Director name: Topham,Michael
Amount sold: 125,000 @ 383.00p
Value: £478,749.99

Biffa (BIFF)
Director name: Topham,Michael
Amount sold: 125,000 @ 383.00p
Value: £478,749.99

Biffa (BIFF)
Director name: Pike,Richard
Amount sold: 84,453 @ 383.00p
Value: £323,454.98

Colefax Group (CFX)
Director name: Green,David
Amount sold: 48,832 @ 615.00p
Value: £300,316.80

Colefax Group (CFX)
Director name: Barker,Robert
Amount sold: 35,000 @ 615.00p
Value: £215,250.00

Colefax Group (CFX)
Director name: Barker,Robert
Amount sold: 35,000 @ 615.00p
Value: £215,250.00

Colefax Group (CFX)
Director name: Hall,Key
Amount sold: 29,742 @ 615.00p
Value: £182,913.30

Colefax Group (CFX)
Director name: Nicholls,Wendy
Amount sold: 11,250 @ 615.00p
Value: £69,187.50

Biffa (BIFF)
Director name: Pike,Richard
Amount sold: 10,000 @ 383.00p
Value: £38,300.00

Vietnam Holding Ltd (VNH)
Director name: Funaki,Hiroshi
Amount sold: 6,756 @ $4.45
Value: $24,806.73

Vietnam Holding Ltd (VNH)
Director name: Hurst ,Sean
Amount sold: 5,206 @ $4.45
Value: $19,115.42

Vietnam Holding Ltd (VNH)
Director name: Pierron,Damien
Amount sold: 3,606 @ $4.45
Value: $13,240.53

Vietnam Holding Ltd (VNH)
Director name: Scales,Philip
Amount sold: 3,273 @ $4.45
Value: $12,017.82