Director dealings: Origin Enterprises director ups stake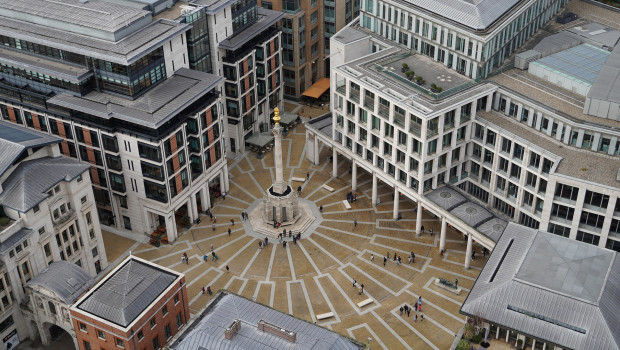 Origin Enterprises revealed on Tuesday that non-executive director Christopher Richards had acquired 4,275 ordinary shares in the AIM-listed agri-services group.
Richards, who joined Origin's board back in 2015, purchased the shares on Monday at an average price of €4.60 each, for a total value of €22,207.68.
Following the transaction, Richards beneficially owned 7,680 ordinary shares in Origin.
Back in July, Origin reached a conditional agreement for the disposal of up to 31 acres of land owned by the group at Cork's South Docklands in Ireland to O'Callaghan Properties for a cash consideration of up to €47.5m.
As of 1630 BST, Origin shares were up 0.43% at €466.00 each.
Top Director Buys
Aberdeen New Dawn Investment Trust (ABD)
Director name: Souchon,Stephen
Amount purchased: 25,000 @ 246.83p
Value: £61,707.50

Zotefoams (ZTF)
Director name: Good ,Steve
Amount purchased: 7,500 @ 345.75p
Value: £25,931.25

Origin Enterprises (OGN)
Director name: Richards,Christopher (Chris)
Amount purchased: 4,275 @ 460.00p
Value: £22,207.68

Alliance Trust (ATST)
Director name: Samuel,Christopher
Amount purchased: 89 @ 780.97p
Value: £695.06

Alliance Trust (ATST)
Director name: Samuel,Christopher
Amount purchased: 37 @ 780.98p
Value: £288.96

Zotefoams (ZTF)
Director name: McGrath ,Gary
Amount purchased: 44 @ 540.00p
Value: £237.60

Zotefoams (ZTF)
Director name: Stirling,David
Amount purchased: 43 @ 540.00p
Value: £232.20

Alliance Trust (ATST)
Director name: Samuel,Christopher
Amount purchased: 28 @ 780.98p
Value: £218.67

Superdry (SDRY)
Director name: Gresham ,Nicholas
Amount purchased: 36 @ 414.00p
Value: £149.04

Superdry (SDRY)
Director name: Callander,Simon
Amount purchased: 36 @ 414.00p
Value: £149.04

Britvic (BVIC)
Director name: Litherland,Simon
Amount purchased: 14 @ 992.00p
Value: £138.88

Britvic (BVIC)
Director name: Barwell,Matt
Amount purchased: 11 @ 992.00p
Value: £109.12

Ades International Holding (di) (ADES)
Director name: Farouk ,Mohamed
Amount purchased: 500 @ 13.00p
Value: £81.02

Ades International Holding (di) (ADES)
Director name: Farouk ,Mohamed
Amount purchased: 500 @ 13.00p
Value: £81.02


Top Director Sells