Director dealings: Open Orphan chairman snaps up 1.13m shares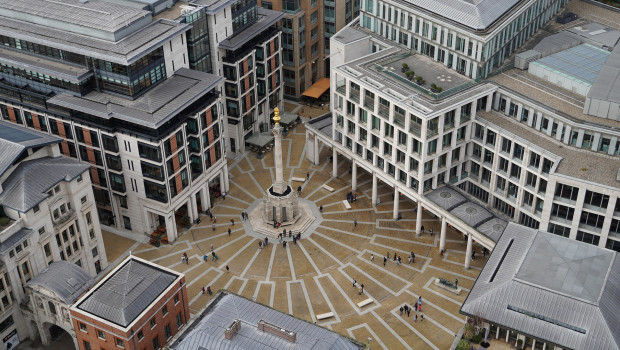 Open Orphan revealed on Wednesday that chairman Cathal Friel had snapped up 1.13m ordinary shares in the AIM-listed pharmaceutical services company.
Friel, who co-founded the firm, purchased the shares at an average price of 26.50p each, for a total value of £299,999.86.
Also on Wednesday, Open Orphan secured a new contract win with an unnamed existing customer.
Open Orphan said that the new contract would be worth roughly €900,000 to the company and would see it undertake clinical trial management for the client at its Breda, Netherlands office.
As of 1625 BST, Open Orphan shares were up 4.95% at 26.50p.
Top Director Buys
Open Orphan (ORPH)
Director name: Friel,Cathal
Amount purchased: 1,132,075 @ 26.50p
Value: £299,999.86

Open Orphan (ORPH)
Director name: Buckley,Brendan
Amount purchased: 188,679 @ 26.50p
Value: £49,999.93

Go-ahead Group (GOG)
Director name: Ferguson,Carolyn
Amount purchased: 14 @ 1,065.50p
Value: £149.17

Go-ahead Group (GOG)
Director name: Brown,David
Amount purchased: 14 @ 1,065.50p
Value: £149.17

Emis Group (EMIS)
Director name: Southby,Peter
Amount purchased: 12 @ 1,196.00p
Value: £143.52

Imi (IMI)
Director name: Twite,Roy
Amount purchased: 8 @ 1,753.00p
Value: £140.24

Imi (IMI)
Director name: Shook ,Daniel
Amount purchased: 7 @ 1,753.00p
Value: £122.71


Top Director Sells
Diurnal Group (DNL)
Director name: Bungay ,Richard
Amount sold: 105,798 @ 63.00p
Value: £66,652.74

Diurnal Group (DNL)
Director name: Whitaker,Martin
Amount sold: 80,612 @ 63.00p
Value: £50,785.56