Director dealings: Oakley Capital director ups stake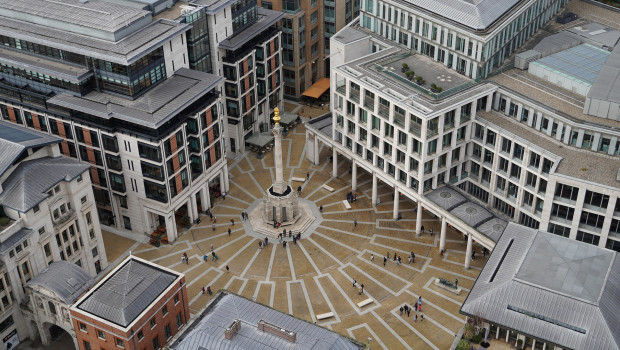 Oakley Capital Investments revealed on Friday that non-executive director Laurence Blackall had acquired 100,000 ordinary shares in the London-listed mid-market private equity firm.
Blackall, who joined the group back in July 2008, purchased the shares on Thursday at an average price of 235p each, for a total value of £234,999.99.
Back in August, Oakley Capital agreed to acquire a majority stake in German consumer technology company Seven Miles, partnering with its founders, Tom Schröder and Valentin Schütt.
Oakley said its investment in Seven Miles, which offers a diverse range of gift card and employee incentive subscription products to both consumers and businesses, continued the group's "successful track record" of backing founder managers in consumer technology platforms.
As of 1620 BST, Oakley shares had dipped 0.85% to 232p.
Top Director Buys
Oakley Capital Investments Ltd. (di) (OCI)
Director name: Blackall,Laurence
Amount purchased: 100,000 @ 235.00p
Value: £234,999.99

Oxford Biomedica (OXB)
Director name: Diggle ,Martin
Amount purchased: 17,953 @ 577.00p
Value: £103,588.81

Arena Events Group (ARE)
Director name: Lawless,Gregory Malcolm
Amount purchased: 100,000 @ 18.00p
Value: £18,000.00

Luceco (LUCE)
Director name: Hoy ,Will
Amount purchased: 22,288 @ 80.76p
Value: £17,999.79

Luceco (LUCE)
Director name: Hoy ,Will
Amount purchased: 12,500 @ 79.99p
Value: £9,998.75

Cohort (CHRT)
Director name: Walther,Simon
Amount purchased: 433 @ 415.00p
Value: £1,796.95

Cohort (CHRT)
Director name: Thomis,Andrew Stephen
Amount purchased: 433 @ 415.00p
Value: £1,796.95

Luceco (LUCE)
Director name: Hoy ,Will
Amount purchased: 351 @ 88.88p
Value: £311.97

Consort Medical (CSRT)
Director name: Glenn,Jonathan
Amount purchased: 20 @ 773.12p
Value: £154.62

Consort Medical (CSRT)
Director name: Hayes,Paul
Amount purchased: 19 @ 773.12p
Value: £146.89


Top Director Sells
Redrow (RDW)
Director name: Tutte,John F
Amount sold: 138,882 @ 607.40p
Value: £843,569.25

United Utilities Group (UU.)
Director name: Mogford,Steven L
Amount sold: 41,000 @ 770.41p
Value: £315,868.11

Merlin Entertainments (MERL)
Director name: Nesmes,Anne-FrancoiseÂ
Amount sold: 32,608 @ 451.90p
Value: £147,355.55

Redrow (RDW)
Director name: Tutte,John F
Amount sold: 23,961 @ 591.40p
Value: £141,705.35

Redrow (RDW)
Director name: Tutte,John F
Amount sold: 22,579 @ 602.90p
Value: £136,128.79

Redrow (RDW)
Director name: Pratt,Matthew
Amount sold: 14,146 @ 607.10p
Value: £85,880.37

United Utilities Group (UU.)
Director name: Houlden,Russ
Amount sold: 7,700 @ 764.00p
Value: £58,828.00

Redrow (RDW)
Director name: Pratt,Matthew
Amount sold: 6,564 @ 592.90p
Value: £38,917.96

Redrow (RDW)
Director name: Richmond,Barbara
Amount sold: 6,376 @ 594.00p
Value: £37,873.44

Redrow (RDW)
Director name: Pratt,Matthew
Amount sold: 5,582 @ 600.50p
Value: £33,519.91