Director dealings: Norcros CEO's spouse ups stake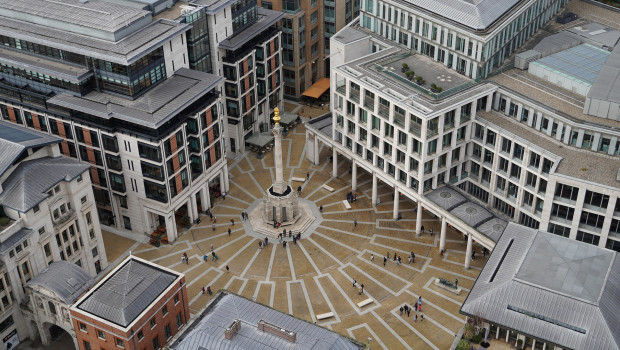 Norcros revealed on Friday that chief executive Nick Kelsall's wife Susan had acquired 200,000 ordinary shares in the London-listed construction materials firm.
Kelsall's spouse, who already held 1.4m ordinary shares in the group, upped her stake at an average price of 121p per share on Friday, for a total value of £242,000.
Back in February, Norcros warned annual profit would miss expectations because of disruption to deliveries from China caused by the coronavirus epidemic.
As of 1655 BST, Norcros shares were up 4.16% at 125p.
Top Director Buys
Norcros (NXR)
Director name: Kelsall,Nick
Amount purchased: 200,000 @ 121.00p
Value: £242,000.01

Hostelworld Group (HSW)
Director name: Moloney,Eimear
Amount purchased: 40,000 @ 54.50p
Value: £21,800.00

Town Centre Securities (TOWN)
Director name: Ziff,Michael
Amount purchased: 15,000 @ 124.20p
Value: £18,630.00

Hays (HAS)
Director name: Williams,Peter
Amount purchased: 16,000 @ 93.13p
Value: £14,900.32

Appreciate Group (APP)
Director name: O'Doherty,John Sullivan (Ian)
Amount purchased: 40,000 @ 34.00p
Value: £13,600.00

Gan (GAN)
Director name: McGill,Seamus
Amount purchased: 8,000 @ 143.00p
Value: £11,440.00

Frasers Group (FRAS)
Director name: Brayshaw,David
Amount purchased: 6,157 @ 185.00p
Value: £11,390.45

Dwf Group (DWF)
Director name: Knowles,Nigel
Amount purchased: 12,500 @ 90.60p
Value: £11,325.00

Dwf Group (DWF)
Director name: Knowles,Nigel
Amount purchased: 12,500 @ 90.60p
Value: £11,325.00

Tungsten Corporation (TUNG)
Director name: Wells,Nicholas
Amount purchased: 27,500 @ 29.90p
Value: £8,222.50

Valeura Energy Inc Npv (di) (VLU)
Director name: Guest,Sean
Amount purchased: 42,500 @ $0.23
Value: $5,926.76

Hays (HAS)
Director name: Williams,Peter
Amount purchased: 5,000 @ 93.18p
Value: £4,659.12

Tungsten Corporation (TUNG)
Director name: Wells,Nicholas
Amount purchased: 15,000 @ 28.50p
Value: £4,275.00

Tungsten Corporation (TUNG)
Director name: Wells,Nicholas
Amount purchased: 7,500 @ 30.40p
Value: £2,280.00

Alliance Trust (ATST)
Director name: Samuel,Christopher
Amount purchased: 85 @ 612.94p
Value: £521.00


Top Director Sells
M&g (MNG)
Director name: Foley,John W.
Amount sold: 253,041 @ 112.84p
Value: £285,531.46

M&g (MNG)
Director name: Foley,John W.
Amount sold: 105,924 @ 112.84p
Value: £119,524.64

M&g (MNG)
Director name: Bousfield,Clare
Amount sold: 80,400 @ 112.84p
Value: £90,723.36

Town Centre Securities (TOWN)
Director name: Ziff,Michael
Amount sold: 15,000 @ 124.20p
Value: £18,630.00

M&g (MNG)
Director name: Bousfield,Clare
Amount sold: 2,630 @ 112.84p
Value: £2,967.69