Director dealings: Non-Standard Finance director and spouse up stakes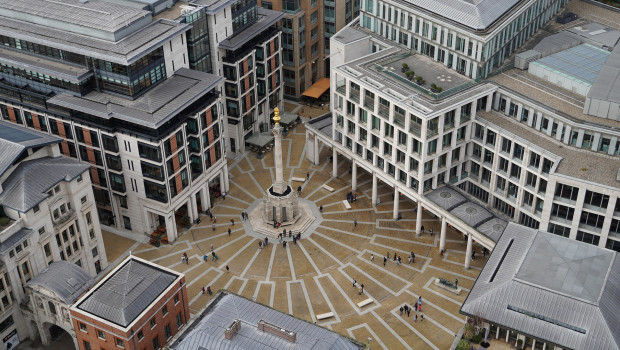 Non-Standard Finance revealed on Wednesday that executive director Miles Cresswell-Turner had acquired 70,000 ordinary shares in the UK-based consumer finance company.
Cresswell-Turner, who joined NSF back in February 2015, purchased the shares on Tuesday at an average price of 33.88p each, for a total value of £23,716.
Fusca Millo, Creswell-Turner's wife, snapped up another 24,000 ordinary shares at 33.98p each on the same day.
Earlier in June, Non-Standard Finance abandoned its hostile £1.3bn offer for larger rival Provident Financial.
The subprime lender said in a statement that the offer would lapse after it learned that the Prudential Regulation Authority had concluded it would not meet minimum regulatory capital levels.
As of 1620 BST, NSF shares had advanced 4.05% to 35.48p.
Top Director Buys
Petropavlovsk (POG)
Director name: Jenkins,Robert
Amount purchased: 250,000 @ 9.98p
Value: £24,950.00

Petropavlovsk (POG)
Director name: Kenyon-Slaney,Harry
Amount purchased: 250,000 @ 9.95p
Value: £24,875.00

Non-standard Finance (NSF)
Director name: Cresswell-Turner,Miles
Amount purchased: 70,000 @ 33.88p
Value: £23,716.00

Epe Special Opportunities Limited (di) (ESO)
Director name: Wilson,Nicholas V
Amount purchased: 5,093 @ 200.00p
Value: £10,186.00

Tr European Growth Trust (TRG)
Director name: Mettenheimer,Alexander
Amount purchased: 400 @ 860.00p
Value: £3,440.00

Epe Special Opportunities Limited (di) (ESO)
Director name: Spears,Clive L
Amount purchased: 1,388 @ 200.00p
Value: £2,776.00

Epe Special Opportunities Limited (di) (ESO)
Director name: Bestwick,Heather
Amount purchased: 1,388 @ 200.00p
Value: £2,776.00


Top Director Sells
Marks & Spencer Group (MKS)
Director name: Rowe,Steve
Amount sold: 15,873 @ 205.20p
Value: £32,571.40