Director dealings: Non-exec's private equity firm buys more of Everyman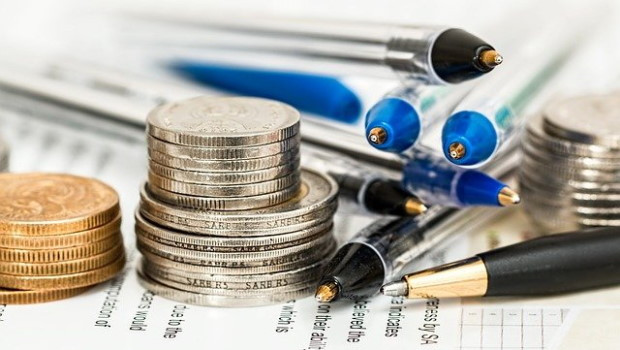 Shares in cinema operator Everyman Media Group jumped on Thursday, after it emerged a real estate and leisure-focussed private equity outfit bought another £0.3m of its shares.
The company said Blue Coast Private Equity bought 275,000 of its shares for 107p each on Wednesday, spending a total of £294,250.01.
Its non-executive director Michael Rosehill is also a director of Blue Coast.
Following the purchase, Everyman said Blue Coast's total holding was 17,853,639 shares, representing 19.6% of its issued capital.
On Tuesday, the company disclosed that Blue Coast purchased 80,000 shares for 108p each on 8 August.
At 1604 BST, shares in Everyman Media Group were up 7.52% at 1116.66p.
Reporting by Josh White at Sharecast.com.
Top Director Buys
Everyman Media Group (EMAN)
Director name: Rosehill,Michael
Amount purchased: 275,000 @ 107.00p
Value: £294,250.01

Afentra (AET)
Director name: Wilson,Gavin
Amount purchased: 300,000 @ 24.50p
Value: £73,500.00

Gsk (GSK)
Director name: Barron ,Hal
Amount purchased: 2,556 @ $20.15
Value: $42,470.02

Theworks.co.uk (WRKS)
Director name: Morley,Harry
Amount purchased: 75,000 @ 35.90p
Value: £26,925.00

Admiral Group (ADM)
Director name: Court ,Annette
Amount purchased: 1,181 @ 2,244.00p
Value: £26,501.64

Diversified Energy Company (DEC)
Director name: Johnson,David Edward
Amount purchased: 20,000 @ 125.70p
Value: £25,140.00

Springfield Properties (SPR)
Director name: Motion,Michelle
Amount purchased: 15,000 @ 134.00p
Value: £20,100.00

Staffline Group (STAF)
Director name: Quint,Daniel
Amount purchased: 50,000 @ 39.70p
Value: £19,850.00

Edinburgh Worldwide Inv Trust (EWI)
Director name: Simpson-Dent,Jonathan
Amount purchased: 7,000 @ 197.85p
Value: £13,849.50

Springfield Properties (SPR)
Director name: Motion,Michelle
Amount purchased: 10,000 @ 134.00p
Value: £13,400.00

Diversified Energy Company (DEC)
Director name: Little,Melanie
Amount purchased: 6,450 @ 128.00p
Value: £8,256.00

Diversified Energy Company (DEC)
Director name: Stash,Sandra
Amount purchased: 6,325 @ 126.80p
Value: £8,020.10

Slingsby H.c (SLNG)
Director name: Morris,Morgan
Amount purchased: 2,500 @ 275.00p
Value: £6,875.00

Appreciate Group (APP)
Director name: Parsons,Guy Paul C
Amount purchased: 17,563 @ 28.40p
Value: £4,987.89

Bp (BP.)
Director name: Auchincloss,Murray
Amount purchased: 90 @ 422.55p
Value: £380.30

Bp (BP.)
Director name: Looney,Bernard
Amount purchased: 75 @ 422.55p
Value: £316.91

Schroders (SDR)
Director name: Keers,Richard
Amount purchased: 10 @ 2,979.06p
Value: £297.91

Schroders (SDR)
Director name: Harrison ,Peter
Amount purchased: 10 @ 2,979.06p
Value: £297.91

Rotork (ROR)
Director name: Davis,Jonathan
Amount purchased: 58 @ 261.98p
Value: £151.95

Sabre Insurance Group (SBRE)
Director name: Carter,Geoffrey Richard
Amount purchased: 122 @ 124.40p
Value: £151.77

Centrica (CNA)
Director name: OÂ'Shea,Chris
Amount purchased: 183 @ 82.36p
Value: £150.72

Meggitt (MGGT)
Director name: Wood,Tony
Amount purchased: 19 @ 792.80p
Value: £150.63

Centrica (CNA)
Director name: Ringrose ,Kate
Amount purchased: 182 @ 82.36p
Value: £149.90

Oxford Nanopore Technologies (ONT)
Director name: Cowper,Timothy
Amount purchased: 50 @ 299.00p
Value: £149.50

Oxford Nanopore Technologies (ONT)
Director name: Brown,Clive
Amount purchased: 50 @ 299.00p
Value: £149.50

Easyjet (EZJ)
Director name: Jarvis,Kenton
Amount purchased: 37 @ 403.86p
Value: £149.43

Oxford Instruments (OXIG)
Director name: Hill,Gavin
Amount purchased: 7 @ 2,077.40p
Value: £145.42

Oxford Instruments (OXIG)
Director name: Barkshire,Ian
Amount purchased: 7 @ 2,077.40p
Value: £145.42

Croda International (CRDA)
Director name: Maiden,Jez K
Amount purchased: 2 @ 7,162.00p
Value: £143.24

Croda International (CRDA)
Director name: Foots,Steve
Amount purchased: 2 @ 7,162.00p
Value: £143.24