Director dealings: NMC Health vice-chairman lowers stake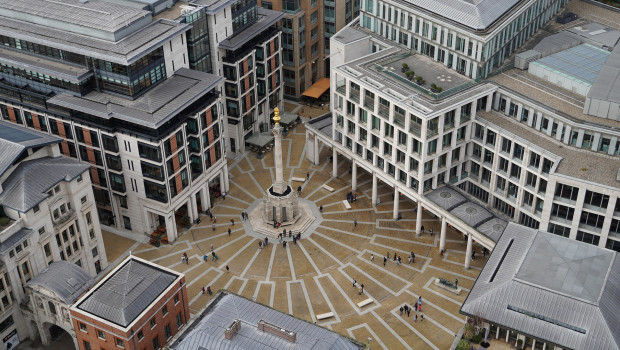 NMC Health revealed on Monday that vice-chairman Khaleefa Butti Omair Yousif Ahmed Al Muhairi had disposed of 4.64m ordinary shares in the UAE-based healthcare firm.
Ahmad, who led NMC's IPO and premium listing on the London Stock Exchange in 2012, disposed of the shares on the previous Friday at an average price of 1,200p each, for a total value of £55.77m.
NMC said Ahmad sold the shares in order to reduce his indebtedness.
As of 1625 GMT, NMC shares were down 7.15% at 1,253p.
Top Director Buys
Symphony International Holdings Ltd. (SIHL)
Director name: Thadani,Anil
Amount purchased: 2,000,000 @ $0.60
Value: $1,200,000.05

Symphony International Holdings Ltd. (SIHL)
Director name: Chandiramani,Sunil
Amount purchased: 351,000 @ 60.00p
Value: £269,567.80

Symphony International Holdings Ltd. (SIHL)
Director name: Chandiramani,Sunil
Amount purchased: 400,732 @ $0.60
Value: $240,439.21

Cropper (james) (CRPR)
Director name: Cropper,Mark A J
Amount purchased: 1,500 @ 1,340.00p
Value: £20,100.00

Griffin Mining Ltd. (GFM)
Director name: Brynelsen,Dal S
Amount purchased: 20,000 @ 65.00p
Value: £13,000.00

Cropper (james) (CRPR)
Director name: Cropper,Mark A J
Amount purchased: 750 @ 1,340.00p
Value: £10,050.00

E-therapeutics (ETX)
Director name: Jones,Trevor Mervyn
Amount purchased: 177,404 @ 3.10p
Value: £5,499.52

Judges Scientific (JDG)
Director name: Lavelle,Mark
Amount purchased: 3 @ 5,287.00p
Value: £158.61

Judges Scientific (JDG)
Director name: Ormsby,Bradley Leonard
Amount purchased: 3 @ 5,287.00p
Value: £158.61

Qinetiq Group (QQ.)
Director name: Wadey ,Steve
Amount purchased: 42 @ 360.20p
Value: £151.28

Firstgroup (FGP)
Director name: Groombridge,Jimmy
Amount purchased: 124 @ 121.59p
Value: £150.77

Sabre Insurance Group (SBRE)
Director name: Kingan,Anneka
Amount purchased: 50 @ 300.50p
Value: £150.25

Lloyds Banking Group (LLOY)
Director name: Horta-Osorio,Antonio
Amount purchased: 239 @ 62.79p
Value: £150.07

Easyjet (EZJ)
Director name: Findlay ,Andrew
Amount purchased: 10 @ 1,500.00p
Value: £150.00

Arden Partners (ARDN)
Director name: Clive Reed-Daunter,James (Jim)
Amount purchased: 840 @ 17.85p
Value: £149.90

Share Plc (SHRE)
Director name: Ecsery,Francesca Eva
Amount purchased: 508 @ 29.50p
Value: £149.86

Share Plc (SHRE)
Director name: Thomas ,Gareth
Amount purchased: 508 @ 29.50p
Value: £149.86

Share Plc (SHRE)
Director name: Stone,Richard William
Amount purchased: 508 @ 29.50p
Value: £149.86

Share Plc (SHRE)
Director name: Birkett,Mike
Amount purchased: 508 @ 29.50p
Value: £149.86

Share Plc (SHRE)
Director name: Tolkien,Richard
Amount purchased: 508 @ 29.50p
Value: £149.86

Qinetiq Group (QQ.)
Director name: Smith,David
Amount purchased: 41 @ 360.20p
Value: £147.68

Sabre Insurance Group (SBRE)
Director name: Carter,Geoffrey Richard
Amount purchased: 49 @ 300.50p
Value: £147.25

Oxford Instruments (OXIG)
Director name: Barkshire,Ian
Amount purchased: 9 @ 1,576.00p
Value: £141.84

Oxford Instruments (OXIG)
Director name: Hill,Gavin
Amount purchased: 9 @ 1,576.00p
Value: £141.84

Lloyds Banking Group (LLOY)
Director name: Colombás ,Juan
Amount purchased: 199 @ 62.79p
Value: £124.95

Judges Scientific (JDG)
Director name: Cicurel,David
Amount purchased: 2 @ 5,287.00p
Value: £105.74


Top Director Sells
Nmc Health (NMC)
Director name: Ahmad,Khaleefa Butti Omair Yousif
Amount sold: 4,648,080 @ 1,200.00p
Value: £55,776,960.00