Director dealings: NewRiver CFO's wife invests, Ramsdens CEO sells incentive shares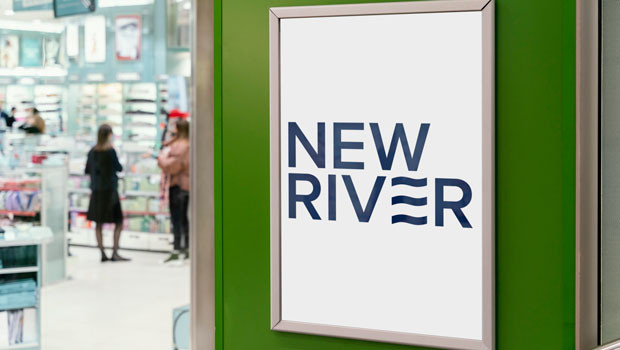 NewRiver REIT disclosed a share purchase made by its chief financial officer's wife on Thursday, totalling almost £20,000.
The retail and leisure real estate investment trust said Hollie Hobman - wife of CFO Will Hobman- bought 22,208 shares on the London Stock Exchange.
Hobman paid 89.54p for each share, spending a total of £19,885.04.
Following the transaction, NewRiver said Will Hobman had a beneficial interest in 111,035 of its ordinary shares.
On the selling side of the ledger, Ramsdens Holdings announced that its chief executive officer had exercised a number of share options, and subsequently sold them.
The pawnbroker and high-street lender said Peter Kenyon exercised options over 250,000 ordinary shares, originally granted in 2017 under its long-term incentive plan, covering the performance of the company for the three years to March 2020.
It said the options became exercisable in December 2020.
Following the exercise, Kenyon sold 250,000 shares for 174.08p each, netting him a total of £435,200.01.
Following the sale, Ramsdens said Kenyon held 1,152,507 of its shares, equivalent to 3.64% of the firm's enlarged voting share capital.
Top Director Buys
Epe Special Opportunities Limited (di) (ESO)
Director name: Spears,Clive L
Amount purchased: 98,361 @ 305.00p
Value: £300,001.05

Finsbury Growth & Income Trust (FGT)
Director name: Tilbian,Lorna
Amount purchased: 11,500 @ 872.00p
Value: £100,280.00

Scottish Inv Trust (SCIN)
Director name: Will,James Robert
Amount purchased: 2,530 @ 925.95p
Value: £23,426.53

Newriver Reit (NRR)
Director name: Hobman,Will
Amount purchased: 22,208 @ 89.54p
Value: £19,885.04

Alumasc Group (ALU)
Director name: Hooper,G Paul
Amount purchased: 8,266 @ 224.99p
Value: £18,597.67

Uls Technology (ULS)
Director name: Scott,Oliver Rupert Andrew
Amount purchased: 21,000 @ 82.97p
Value: £17,423.99

Alumasc Group (ALU)
Director name: Hooper,G Paul
Amount purchased: 6,545 @ 220.00p
Value: £14,399.00

Chrysalis Investments Limited Npv (CHRY)
Director name: Ewing,Anne
Amount purchased: 7,500 @ 184.00p
Value: £13,800.00

Minds + Machines Group Limited (di) (MMX)
Director name: Turcan,Henry
Amount purchased: 118,000 @ 8.40p
Value: £9,912.00

Epe Special Opportunities Limited (di) (ESO)
Director name: Pirouet,David Robert
Amount purchased: 3,236 @ 305.00p
Value: £9,869.80

Epe Special Opportunities Limited (di) (ESO)
Director name: Gray ,Michael
Amount purchased: 3,236 @ 305.00p
Value: £9,869.80

Epe Special Opportunities Limited (di) (ESO)
Director name: Bestwick,Heather
Amount purchased: 3,236 @ 305.00p
Value: £9,869.80

Uls Technology (ULS)
Director name: Scott,Oliver Rupert Andrew
Amount purchased: 12,000 @ 82.05p
Value: £9,846.00

Falanx Group Ltd (FLX)
Director name: Read,Mike
Amount purchased: 1,000,000 @ 0.95p
Value: £9,450.00

Altitude Group (ALT)
Director name: Smith,David
Amount purchased: 35,000 @ 26.00p
Value: £9,100.00

Diageo (DGE)
Director name: Ferrán,Javier
Amount purchased: 219 @ 3,776.00p
Value: £8,269.44

Falanx Group Ltd (FLX)
Director name: Selby,Ian
Amount purchased: 600,000 @ 0.96p
Value: £5,760.00

Schroder British Opportunities Trust (SBO)
Director name: OBE,Christopher Keljik,
Amount purchased: 3,043 @ 98.02p
Value: £2,982.75

Oxford Biodynamics (OBD)
Director name: Diggle,Stephen Charles
Amount purchased: 10,000 @ 28.50p
Value: £2,850.00

Oxford Biodynamics (OBD)
Director name: Diggle,Stephen Charles
Amount purchased: 7,248 @ 28.50p
Value: £2,065.68

Barratt Developments (BDEV)
Director name: Bickerstaffe,Katie
Amount purchased: 308 @ 641.08p
Value: £1,974.53

Fidelity Japan Trust (FJV)
Director name: MacAulay,Sarah
Amount purchased: 795 @ 185.90p
Value: £1,477.90

Allianz Technology Trust (ATT)
Director name: Patel,Neeta
Amount purchased: 164 @ 301.50p
Value: £494.46

Prudential (PRU)
Director name: FitzPatrick,Mark
Amount purchased: 16 @ 1,248.61p
Value: £199.78

Qinetiq Group (QQ.)
Director name: Wadey ,Steve
Amount purchased: 58 @ 262.60p
Value: £152.31

Mj Hudson Group Npv (MJH)
Director name: Connell,Peter
Amount purchased: 371 @ 41.00p
Value: £152.11

Meggitt (MGGT)
Director name: Wood,Tony
Amount purchased: 20 @ 749.90p
Value: £149.98

Sigmaroc (SRC)
Director name: Vermoken ,Max
Amount purchased: 162 @ 92.00p
Value: £149.04

Qinetiq Group (QQ.)
Director name: Wadey ,Steve
Amount purchased: 54 @ 261.78p
Value: £141.36


Top Director Sells
Ramsdens Holdings (RFX)
Director name: Kenyon,Peter Edward
Amount sold: 250,000 @ 174.08p
Value: £435,200.01

Scottish Inv Trust (SCIN)
Director name: Will,James Robert
Amount sold: 2,530 @ 924.00p
Value: £23,377.20