Director dealings: New Sureserve chairman makes share purchase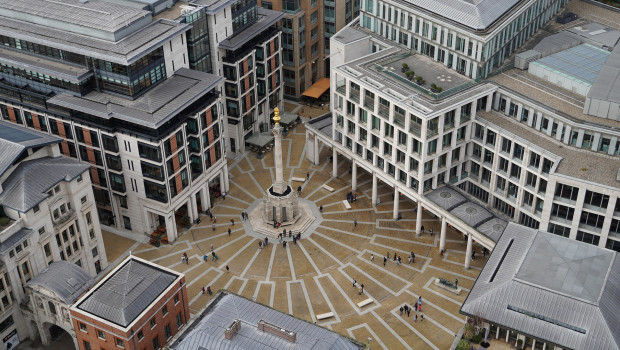 Sureserve revealed on Wednesday that chairman Nick Winks had acquired 100,000 shares in the AIM-listed asset and energy support services group.
Winks, who was named as Sureserve's next chairman in May, purchased the shares at an average price of 82.47p each, for a total value of £82,470.
Earlier in July, Sureserve said that two of its subsidiaries - K&T Heating Services and Aaron Services - had secured a long-term gas servicing, repair, installation and electrical testing contract with social housing provider PA Housing.
Capped at eight years and starting on 1 August, the contract is expected to generate a combined sales revenue of £36m. PA Housing, which is a new client, owns and manages more than 23,000 homes across the Midlands, London and South East.
As of 1630 BST, Sureserve shares were up 4.22% at 83.90p.
Top Director Buys
Jtc (JTC)
Director name: Fotheringham,Martin
Amount purchased: 200,000 @ 630.00p
Value: £1,260,000.04

Reckitt Benckiser Group (RKT)
Director name: Carr ,Jeff
Amount purchased: 10,000 @ 5,714.99p
Value: £571,498.99

Sureserve Group (SUR)
Director name: Winks,Nick
Amount purchased: 100,000 @ 82.47p
Value: £82,470.00

Aex Gold Inc. Npv (di) (AEXG)
Director name: Neuhauser,David Loren
Amount purchased: 104,800 @ $0.54
Value: $46,666.12

Uls Technology (ULS)
Director name: Scott,Oliver Rupert Andrew
Amount purchased: 47,276 @ 74.06p
Value: £35,011.83

Helios Underwriting (HUW)
Director name: Hanbury,Nigel
Amount purchased: 21,000 @ 145.00p
Value: £30,450.00

Helios Underwriting (HUW)
Director name: Hanbury,Nigel
Amount purchased: 20,700 @ 145.00p
Value: £30,015.00

Helios Underwriting (HUW)
Director name: Hanbury,Nigel
Amount purchased: 20,700 @ 145.00p
Value: £30,015.00

Glantus Holdings (GLAN)
Director name: Smith ,Diane Elizabeth Gray-
Amount purchased: 35,714 @ 84.00p
Value: £29,999.76

Iqgeo Group (IQG)
Director name: Royde ,Max
Amount purchased: 23,130 @ 122.00p
Value: £28,218.60

Eco Animal Health Group (EAH)
Director name: Jones,Andrew
Amount purchased: 7,500 @ 330.00p
Value: £24,750.00

Eco Animal Health Group (EAH)
Director name: Wilks,Christopher
Amount purchased: 7,500 @ 330.00p
Value: £24,750.00

Uls Technology (ULS)
Director name: Scott,Oliver Rupert Andrew
Amount purchased: 30,999 @ 74.99p
Value: £23,246.95

Eden Research (EDEN)
Director name: M. Smith,Sean
Amount purchased: 180,000 @ 10.00p
Value: £18,000.00

Reckitt Benckiser Group (RKT)
Director name: Stock ,Elane
Amount purchased: 241 @ 5,705.50p
Value: £13,750.26

Reckitt Benckiser Group (RKT)
Director name: Harris,Mary
Amount purchased: 230 @ 5,706.00p
Value: £13,123.80

Eco Animal Health Group (EAH)
Director name: Armstrong,Frank
Amount purchased: 3,000 @ 324.00p
Value: £9,720.00

Getbusy (GETB)
Director name: Haworth,Paul
Amount purchased: 10,000 @ 75.90p
Value: £7,590.00

Fih Group (FIH)
Director name: Johnston,Robert J (Bob)
Amount purchased: 3,000 @ 225.00p
Value: £6,750.00

Helios Underwriting (HUW)
Director name: Hanbury,Nigel
Amount purchased: 4,300 @ 141.00p
Value: £6,063.00


Top Director Sells
Globaldata (DATA)
Director name: Danson,Michael
Amount sold: 1,054,000 @ 1,650.00p
Value: £17,391,000.00

Jtc (JTC)
Director name: Fotheringham,Martin
Amount sold: 200,000 @ 630.00p
Value: £1,260,000.04

Land Securities Group (LAND)
Director name: O'Shea,Colette
Amount sold: 29,598 @ 693.80p
Value: £205,350.93

Mountview Estates (MTVW)
Director name: Williams,Andrew R
Amount sold: 600 @ 13,550.00p
Value: £81,300.00

Mountview Estates (MTVW)
Director name: Williams,Andrew R
Amount sold: 100 @ 13,550.00p
Value: £13,550.00

Helios Underwriting (HUW)
Director name: Hanbury,Nigel
Amount sold: 4,300 @ 140.00p
Value: £6,020.00